Event Information
Location
The Bar Below, 127 S. State Street, Chicago, IL (next to Beef and Brandy restaurant)
Description
Instagram is an online mobile photo-sharing, video-sharing and social networking service that enables its users to take pictures and videos, and share them on a variety of social networking platforms, such as Facebook, Twitter, Tumblr and Flickr. A distinctive feature is that it confines photos to a square shape, similar to Kodak Instamatic and Polaroid images, in contrast to the 4:3 aspect ratio typically used by mobile device cameras. Users can also apply digital filters to their images. The maximum duration for Instagram videos is 15 seconds.
Pinterest is a web and mobile application company, which operates an eponymous photo sharing website. Registration is required for usage. The site was founded by Ben Silbermann, Paul Sciarra and Evan Sharp. It is managed by Cold Brew Labs and funded by a small group of entrepreneurs and investors.
Vine is a short-form video sharing service. Founded in June 2012, microblogging website Twitter acquired it in October 2012, just before its official launch. The service lets users record and edit five to six-second-long looping video clips and revine, or share others' posts with followers. Some Vines are revined automatically based on what is popular. The videos can then be published through Vine's social network and shared on other services such as Facebook and Twitter. Vine's app can also be used to browse through videos posted by other users, along with groups of videos by theme, and trending, or popular, videos.
YouTube is a video-sharing website headquartered in San Bruno, California. The service was created by three former PayPal employees in February 2005. In November 2006, it was bought by Google for US$1.65 billion. YouTube now operates as one of Google's subsidiaries. The site allows users to upload, view, and share videos, and it makes use of Adobe Flash Video and HTML5 technology to display a wide variety of user-generated and corporate media video. Available content includes video clips, TV clips, music videos, and other content such as video blogging, short original videos, and educational videos.
Panel: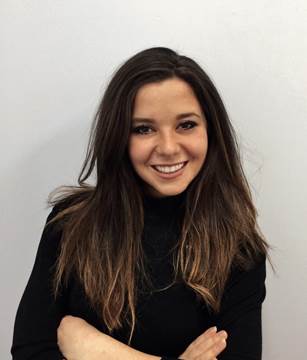 Danielle Moles is a Graphic Designer at the Eli's Cheesecake Company, one of the country's largest specialty bakeries. She has been employed at Eli's Cheesecake for four years. During her time at Eli's, she has found a strong passion for creative social media marketing, specializing in the visual platforms such as Instagram and Pinterest. In addition to her Graphic Design Career, Danielle is also pursuing a degree in Advertising and Art Direction at Columbia College Chicago. Danielle strongly believes in the importance of brand image through using social media and marketing graphics.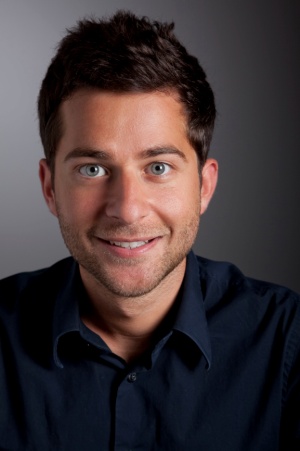 Leo Dalakos, Vice President, Digital Strategy, Performics
In my ten years at Performics, I've worked in a variety of capacities. I originally joined the Affiliate team, eventually moving to Search and Client Services and most recently leading up our efforts within Performance Media. I've developed client-specific and company-wide best practices, as well as implemented scalable strategies for countless media programs.
Within my current role I am always focused on identifying, testing, and efficiently leveraging the next new shiny object within digital marketing. While at Performics, I've worked closely with publishers and clients to test new products and develop innovating search strategies to improve ROI. By applying the fundamentals of search, I've created profitable, performance-based marketing programs across various channels and devices.
I've overseen performance media campaigns for numerous clients, including Microsoft (Globally), Target, Kohl's, Bose, FinishLine, Verizon, American Eagle Outfitters, and Lexis Nexis. Managing a vast array of accounts has taught me the importance of customizing a user's search experience and strategically optimizing digital actions to generate sales and leads.
Prior to joining Performics, I was a product manager for 3 years at Yesmail (part of CMGi), where I developed their B2B platform and product offering. I also served for two years as a Yesmail campaign manager, overseeing email, lead gen, and CRM campaigns for a variety of clients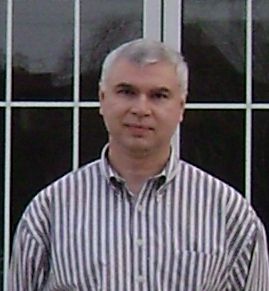 Todor Krecu, Founder, Chicago Social Media Marketing Group
For the past 11 years, Todor was with Career Education Corporation working on Web, SEO, PPC, display, paid social, etc. He successfully used social media to create awareness, connect with prospective students and generate leads for Le Cordon Bleu College of Culinary Arts. In just a few years, Todor grew the Le Cordon Bleu fan base on Facebook to over 150,000:
https://www.facebook.com/LeCordonBleu

Todor has also been educating local businesses for more than six years on all aspects of social media marketing, including Facebook advertising, Twitter, SEO and social media, Instagram, Pinterest, YouTube, etc. Representatives from Facebook, Twitter, Microsoft, Sears, Domino's and other companies have participated in these discussions.
Moderator: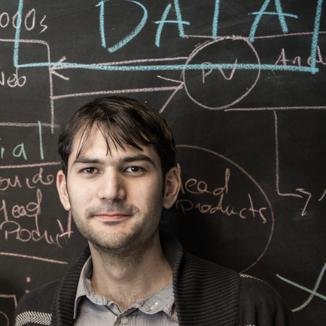 Eduardo Molina, Expansion Lead at WeWork
WeWork is the platform for creators. We provide the space, community, and services you need to create your life's work. WeWork members are creators who run the gamut from entrepreneurs, freelancers, and startups to artists, small businesses, and even divisions of large corporations.
Event Sponsor:
WeWork provides small businesses, startups, and freelancers with the workspace, community, and services they need to create their life's work. From weekly events, personalized support, flexibility, and access to over 20,000 like-minded entrepreneurs around the world – WeWork is the perfect place to grow your business in 2015 and beyond.
WeWork is opening their first location in Chicago on May 1st. Book a tour at wework.com to join the community!
---
If your business or organization is interested in presenting or participating in this Meetup or future Chicago Social Media Marketing Group events please contact tkrecu(@)gmail.com
Connect with Chicago Social Media Marketing Group
Date and time
Location
The Bar Below, 127 S. State Street, Chicago, IL (next to Beef and Brandy restaurant)