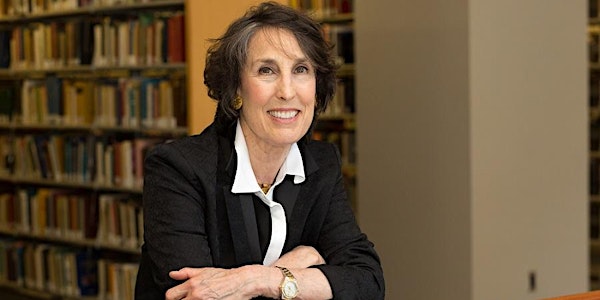 Social Justice and Public Space: Propositions and Problems
When and where
Location
Kerckhoff Grand Salon 308 Westwood Plaza Kerckhoff Hall Los Angeles, CA 90095
Description
The Luskin Lecture Series presents
Social Justice and Public Space: Propositions and Problem
with Setha Low
Tuesday, April 23rd @ 2:00pm in the Kerckhoff Grand Salon, Kerckhoff Hall
Light refreshments provided with RSVP
---
Low's presentation will focus on a method of evaluating the success of public spaces to better assess social justice in public infrastructure. She will discuss five dimensions of evaluation based on 25 years of ethnographic research on parks, plazas and streets in cities such as New York, Philadelphia and San José, Costa Rica. Low's recommendations follow her recent collaborations with the Center for the Future of Places and UN Habitat that sought to develop social justice indicators for urban design. In addition to literature discussions and a review of urban design models, the presentation will examine research on Tompkins Square Park in New York City that illustrates her view that a social justice perspective in urban design has the potential to enhance social diversity, cultural recognition and respect — while fostering social interaction among people who would not otherwise come into contact with one another.
Setha Low is a former president of the American Anthropological Association, a professor in environmental psychology, and the director of the Public Space Research Group at the City University of New York. Low also served as a Conservation Guest Scholar at the Getty Conservation Institute. Low received a B.A. in Psychology from Pitzer College, Claremont, California in 1969 and her M.A. and Ph.D. in Anthropology at the University of California, Berkeley in 1971 and 1976. Her most recent research includes an ethnography of residents in gated communities in San Antonio, Texas and on Long Island and a study of urban parks with case studies including New York City's Prospect Park, Orchard Beach in Pelham Bay Park, and Jacob Riis Park in the Gateway National Recreation Area. More broadly Low's research includes work on the anthropology of space and place, medical anthropology, urban anthropology, historic preservation, landscapes of fear, security/insecurity, and gating in Latin America, the United States, and the cities of Western Europe. Low grew up in Los Angeles and currently resides in Brooklyn.
Event Information:
April 23, 2019
Kerckhoff Hall
308 Westwood Plaza, Los Angeles, CA, 90095
Kerckhoff Grand Salon
RSVP required for admittance.
Admission is free, but registration is required for each attendee.
Transit: Big Blue Bus, Culver CityBus 6, and Metro Expo Line
Parking: Luskin Conference Center, Lot 8 ($12)