SOCIAL INNOVATIONS IN NURSING: TAKING THE LEAD TO TRANSFORM HEALTH CARE
Description
Despite health care expenditures surpassing $3.2 trillion dollars yearly in the United States and accounting for 18% of the gross domestic product, millions of U.S. residents do not receive accessible, affordable, high quality care. The nation's health care crisis is fraught with challenges, including massive, unsustainable costs and perpetuation of fragmented, ineffective models of health care delivery.
As the future structure of the United States health care system remains uncertain, the need for wide-ranging transformation is clear. Primed to lead this charge are the 3.5 million nurses registered in the United States, representing the largest segment of the nation's health care system. Through their work in varied settings and at all professional levels, nurses possess an enormous reach and capacity to address crucial gaps in care across the U.S.
In 2010, the Institute of Medicine (IOM) issued a landmark report, the Future of Nursing: Leading Change, Advancing Health, calling for nurses to take the lead in health system transformation. The report offered recommendations to transform health care through nursing, so all Americans have access to high-quality care, with nurses contributing to the full extent of their education, training, and competencies. The resulting Campaign for Action—a joint initiative of the Robert Wood Johnson Foundation, AARP, and AARP Foundation—has challenged "lead and diffuse collaborative improve efforts" as part of an interprofessional effort to redesign care. The IOM's 2015 progress report further noted the need for interprofessional health care education to highlight "leadership, management, entrepreneurship, innovation, and other skills that will enable nurses to help ensure that the public receives accessible and quality health care." (p.158)
Innovations in nursing expand beyond technological advancements to new process methods and creative cross-sector partnerships. This edition of the Social Innovations Journal, entitled "Social Innovations in Nursing: Taking the Lead to Transform Health Care," examines the transformational work of nurses in the U.S. through a focus on the Commonwealth of Pennsylvania. The edition is designed in partnership with the Pennsylvania Action Coalition, one of 51 state Action Coalitions charged with implementing the recommendations of the Future of Nursing report.
This symposium and edition describes innovations driven by nurses in various sectors. These examples demonstrate the power of new approaches to health care spearheaded by nurses some of the most critical issues facing health care today: the opioid epidemic, reducing preventable deaths, and community safety.
---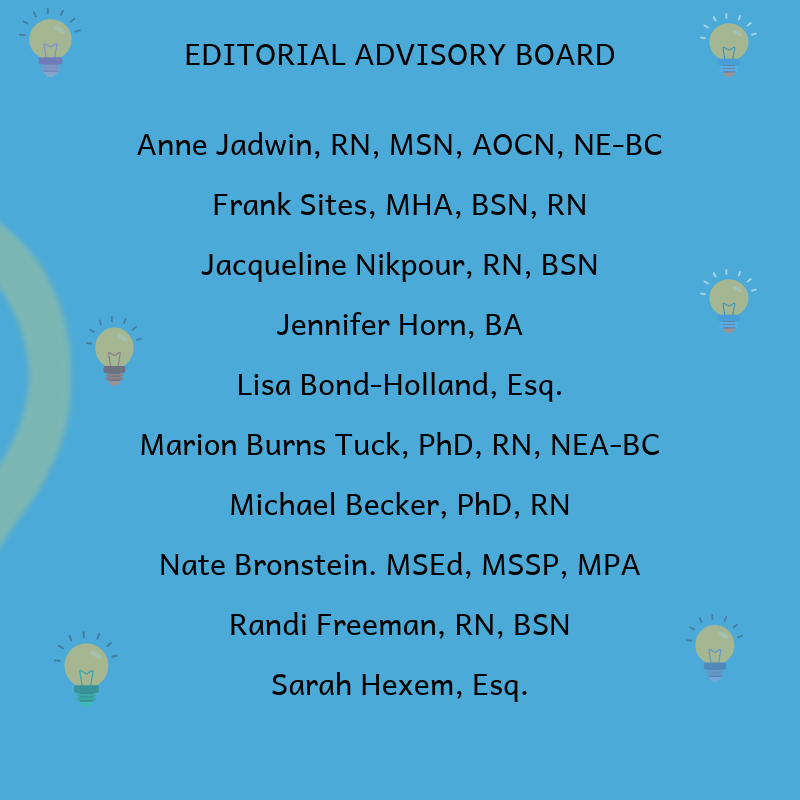 ---
AGENDA
2:45 PM Networking
3:00 PM Welcome
Frank Sites, MHA, BSN, RN Director, Telehealth & JeffConnect & Lead for the PA Action Coalition Southeast Regional Team
3:15 PM Nursing Entrepreneurship: Lessons from Florence Nightingale
Betty Long, RN, MHA President/CEO, Guardian Nurses Healthcare Advocates, Inc.
4:00 PM PANEL: Using Medical Technology to Address Priority Issues
Moderator: Michael Becker, PhD, RN Chief Nursing Executive/Vice President of Nursing, Masimo Corporation.
Panelists:
Patty Baroni, MSN, RN, Director of Heart and Vascular Nursing at Presbyterian Hospital

Sarah Hexem, JD, Executive Director, Pennsylvania Action Coalition

Robin L. Evans, RN, MSN, Unit Director, UPMC Presbyterian
4:45 PM Nursing Innovation Corps Pitches
Moderator: Nate Bronstein
1. MedMatcher, Dawn Becker, DNP, RN, CEN, ACNS-BC
2. The Innovative White Board, Roxanne Breighner, RN, BSN, NE-BC, CEN, CVRN
3. Team Latina, Linda Maldonado, PhD, RN and Antonio Garcia
4. Care Connect, Nicole Sunderland, MSN, RN, SCRN, CCRN
5:15 PM CLOSING REMARKS and RECEPTION
---
THANK YOU SPONSORS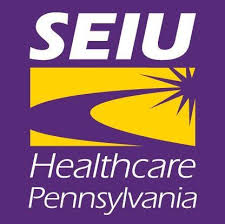 ---
SOCIAL INNOVATIONS IN NURSING: TAKING THE LEAD TO TRANSFORM HEALTH CARE
PUBLICATION ARTICLE OVERVIEW
The Future of Nursing Innovation: Quality, Safety, and Caring by Sarah Hexem and Michael Becker

Career Planning and Professional Development as a Strategy to Leverage Nursing Workforce and Organizational Needs by Alyssa S. Campbell

Strengthening the Next Generation of Nurse Leaders through an Innovative, Competency-Building Internship Program by Zaynah Henry

Innovation through Collaboration: An Important Tool for Nursing by Nicole E. Sunderland

Using Community Health Workers to Improve the Health of Homeless Individuals

by

Ian McCurry and Marcus Henderson

Improving Communication in Academia and Industry Using Standardized Patients by Susan Kardong-Edgren, Jan Barber, and Val Howard

Virtual Reality and the Redesign of Sudden Cardiac Arrest Training to Increase Lay Bystander Training and Response by Ariel Karwat and Marion Leary

Transformation of Care Systems: Lessons learned in Prison Research by Janice Penrod and Erin Kitt-Lewis

Using Communication to Decrease Falls in the Hospitalized Elderly Population by Roxanne L. Breighner

Use of a Wireless Continuous Pulse Oximetry System for Improved Patient Safety by Robin L. Evans

Telemedicine Intensive Care— How and Why it's Efficient, Effective, and Essential by Ann Marie Huffenberger

Partnering with Informal Caregivers: Meeting Needs, Tapping an Important Resource by Susan C. Cobb

MedMatcher by Dr. Dawn M. Becker

Leadership Profile: Amy H. Ricords, MEd, BSN, RN-BC by Sarah Hexem