Social Innovation Case Competition 2013 Finals
When and where
Location
Simon Fraser University Surrey
Description
Social Innovation Case Competition 2013

Curious about Social Issues and Social Innovation?
Interested in seeing the finals of a case competition?
Have you ever wondered about how businesses can not only make a profit but also provide social benefits at the same time? SICC is an annual case competition focusing on the growing need for social innovation that brings together some of the brightest SFU undergraduate students to address social issues and present potential solutions to these social issues. Students are put into teams and given 24 hours to analyze a case and create a presentation.

We are excited to announce that TEDx speaker Taylor Conroy from an amazing social venture

Change Heroes

will be speaking during SICC 2013 Finals!
Speaker: Taylor Conroy

Taylor Conroy has a mission to change the world through his campaign of Change Heroes. Change Heroes is an innovative fundraising platform that allows anyone to raise thousands of dollars for causes that are close to their heart. All you need is a list of 45+ friends and family, a computer connected to the internet, a webcam and 3 hours of your time to set up your campaign.
The idea is that through creating a 30-second video with personal messages intended for each friend and family on your list you can encourage them to contribute $3.33 each day, the price of a coffee per day, for 3 months and this would raise $10,000 which can be used to build a school, library or water project.
Change Heroes partners up with other great charities such as Free the Children, Room to Read and Charity: Water. To learn more about Taylor Conroy check out his blog: http://blog.destroynormal.com/
Here is a video from TEDxJuanDeFuca where Taylor Conroy explains How to Build a School in 3 hours! http://www.youtube.com/watch?feature=player_embedded&v=aC02SmuOxYI
About the Judges
Suzanne Siemens
Suzanne is a Chartered Accountant and graduate from the Sauder School of Business. After a rewarding decade in both public practice and industry, Suzanne began seeking work that aligned with her values around social justice and environmental activism. In 2000 Suzanne joined forces with Madeleine Shaw to co-found Lunapads, an award winning socially innovative company that specializes in sustainable alternatives to disposable feminine hygiene products. Lunapads is also home to Pads4Girls, a program that provides cloth pads for girls in developing nations and One4Her, a buy-one-give-one model that supports AFRIpads, a social enterprise that employs over 60 Ugandan women. As a social entrepreneur, Suzanne leverages her business skills to ensure that Lunapads is not only a commercial success, but is committed to addressing social challenges facing girls and women in the developing world. In addition to her role as CEO at Lunapads, Suzanne is on the Advisory Board of the Georgia Strait Alliance, a local marine conservation not-for-profit organization.
Casey Dorin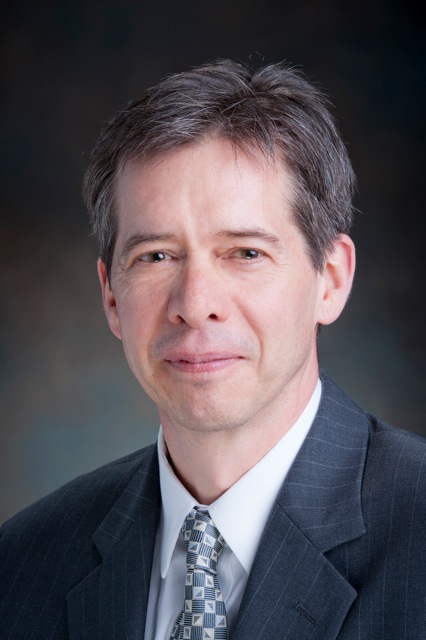 Casey joined Simon Fraser University as the Director of Undergraduate Programs at the Beedie School of Business. Prior to joining SFU, Casey was former Dean of Student Services at Vancouver Community College, and former Dean of the Howe Sound and Tourism Programs at Capilano University. Casey has also held positions with the Neil Squire Foundation, the YMCA, and the Alberta government. Casey lives in Vancouver with his partner, Calla, and together they enjoy bike riding, theatre and travelling.

Dr Sarah Lubik
Sarah has worked with St Johns Innovation Centre as a business coach, specializing in market analysis, and project manager on the ACHIEVE More Partnership : a European Commission project endeavoring to improve European competivity in Knowledge Intensive Service (KIS) start-ups through practical tools for finance, clustering, business support and policy.
Prior to working at IfM, Sarah was the project coordinator for the Europe INNOVA project ACHIEVE , which aimed to significantly increase the number of innovative start-ups within the Information and Communication Technologies (ICT) sector and improve their chances of commercial success. Since 2005 she has also been involved in the Advanced Material Commercialization research collaboration between Simon Fraser University, MIT and the University of Cambridge.
Sarah graduated with a Bachelor's Degree with honors in Business Administration from Simon Fraser University (SFU), where she was chosen as valedictorian for her class. She holds an MPhil from the University of Cambridge and recently received her PhD, "Commercializing Advanced Material Research: A Study of University Spin-outs in the UK", from the Centre for Technology Management (Cambridge).
Catherine (Kate) Storey, Senior Associate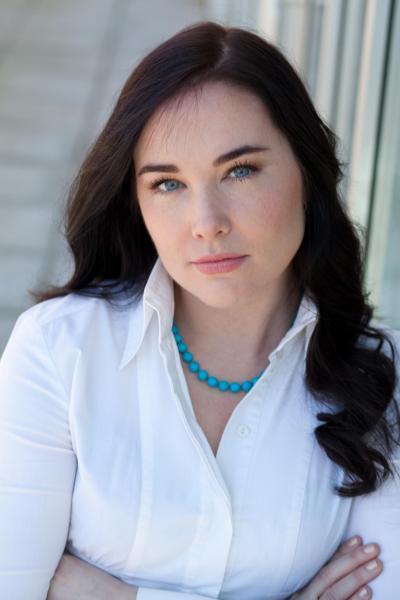 Kate joined the Renewal2 investment team from CIBC World Markets where she spent four years as an Associate working in both the equity and debt capital markets. During her time at the investment bank, Kate was involved in over $120B of public and private financings for corporate and government clients. Kate is responsible for assisting with Renewal 2's investment screening and analysis, deal sourcing, due diligence and deal execution. Kate holds an MBA (Finance) from Dalhousie University, a B.Sc (Honours, Biology) from Mount Allison University and a Certificate in Carbon Finance from the University of Toronto. Kate volunteers with theAboriginal Mothers' Centre in Vancouver's Downtown East Side.
Joanna Buczkowska, Managing Director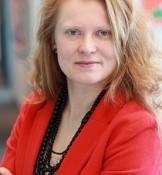 Joanna Buczkowska is managing director at the ISIS Research Centre for Social Innovation and Sustainability. She is a passionate leader exploring new ways to enhance business and entrepreneurship to create social change. She often speaks on topics of Social Entrepreneurship and Social Innovation throughout the year. Currently Joanna's research interests at ISIS focus on leveraging the use of communication tools in progressing the social sustainability agenda, strategic social innovation through collaboration, and accelerating the impact of social ventures and entrepreneurs.
Prior to joining ISIS, Joanna spent seven years working in a variety of marketing and communication roles, including founding Bean Design, a boutique marketing and communication firm working with social and sustainability focused organizations.
She has an MBA from the Sauder School of Business, a multimedia degree from UBC and a BA in International Relations and Economics from the University of Arizona. She is currently a VP Executive on the Board of Directors for Theatre Terrific. She has been a Board Advisor to several social enterprises including: SAWA World, Net Impact Vancouver, and Boske Kids.
Her interests focus on strategic development, management and communication in social ventures, social venture incubators and accelerators, social entrepreneurship, social innovation, and cross-sectorial partnerships for social innovation.
Come out to the Social Innovation Case Competition finals to learn more about Social Innovation and support the finalists as they present their recommendations to a panel of industry professionals!
The SICC finals are open to SFU Students, Alumni and the general public. We will also be giving away great prizes to the audience!


Registration is at 12:15PM at SFU Surrey Mezzanine on March 23

Proudly Sponsored By: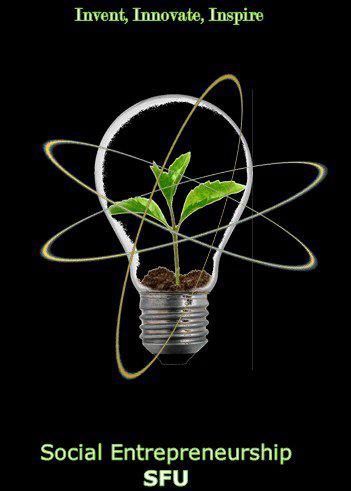 Connect with us!

Social Entrepreneurship SFU

SICC
@SocEntSFU