Description
Female and minority leaders in tech, let's talk social impact!
Please join us for an evening of inspiration. The organizers of Women Supporting Women and Mentorkind invite you to their 2nd annual intimate panel discussion with Tech leaders sharing their life experiences and difficult challenges faced as they pushed to achieve endeavors that would create a huge social impact in the world.
Our moderator Sysamone Phaphon will be leading the Q&A session with distinguished panelists Lili Gangas, Chief Technology Community Officer at Kapor Center, Joe Vasquez, Co-director at Runway Incubator, Stacy Parson of Dignitas Agency, and Chris Bridges of Equal Justice Society. The panel Q&A will be followed by a speed-mentoring session provided by Mentorkind.
Panelists: Chris Bridges, Lili Gangas, Stacy Parson, Joe Vasquez!
Moderator: Sysamone Phaphon
Food and beverage provided courtesy of Yelp. Be sure to check out the Yelp Guidelines for Guests!
Schedule
6:00pm - Doors Open - 8th Floor Check In
6:45pm - Introductions/Welcome: Yelp/Mentorkind/WSW
7:00pm - Doors Close - No more entry into Event
7:00pm - Panel Discussion Moderated by Sysamone Phaphon (WSW)
7:45pm - End Panel/Break
8:00pm - Structured Mentor Networking session led by MentorKind
8:45pm - End Networking session
8:55pm - Group Photo
9:00pm - End of Event
About our Panelists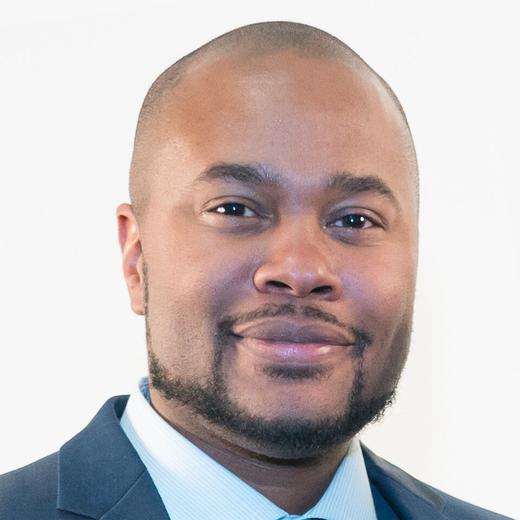 Chris Bridges is a graduate of Northeastern University School of Law, where he served as an active member of the Black Law Students Association, the Asian Pacific Law Students Association, and the Latin American Law Students Association. He also holds an MS in Criminal Justice from Michigan State University and a BS in Political Science and BA in Criminal Justice, both from North Carolina Central University. Chris began his legal career in 2012 with the ACLU of Northern California as the Racial Justice Project Fellow, where he worked on school to prison pipeline issues as a member of the Education Equity team. Chris began his work at the Equal Justice Society in Oakland as the Butler Koshland Fellow and is currently focusing his legal advocacy on school discipline and education issues as well as inequities within the criminal justice system. To aid in these efforts, Chris is using social science, structural analysis, and real life experiences to help broaden conceptions of present-day discrimination to include implicit bias. In his spare time, Chris started his own tech company-- It Takes A Village Nation (www.ittakesavillagenation.com)-- a social media platform where like-minded activists, creatives, community focused organizers, and business owners who identify as or primarily support, communities of color can connect virtually, coalition build intentionally, and strategize effectively, regardless of whether they are in the same zip code or on opposite coasts. ITAVN's goal is to facilitate the creation of a socially conscious and supportive village on a digital platform."
Lili Gangas
is the Chief Technology Community Officer at
Kapor Center for Social Impact
aimed at making the tech and entrepreneurship ecosystems more diverse, inclusive, and impactful. In this role, Lili helps catalyze Oakland's emergence as a social impact hub of tech done right – where tech, diverse talent, and action driven partnerships can tackle pressing social and economic inequities of our communities head-on. Before coming to the Kapor Center, Lili was an Associate Principal at Accenture Technology Lab's Open Innovation team, building bridges between startups and Global 2000 commercial clients through cross sector collaboration. She was also a founding member of the team at Booz Allen specializing in crowdsourcing, prize challenges, and open data solutions for the public sector. Before that, Lili could be found in the lab working on software & hardware products for the aerospace industry as a Senior Multi-Disciplined Software Engineer at Raytheon Space and Airborne Systems. Lili holds an MBA from New York University Stern School of Business, a B.S. in Electrical Engineering from the University of Southern California and Systems Engineering Certification from UCLA Extension.
On a more personal note, Lili is a proud Bolivian immigrant who believes in fostering inclusive tech ecosystems for all. She's been an active ecosystem builder via Oakland Startup Network, Startup Weekend DC and Oakland. Lili also supported SBA's Startup In a Day competition, White House Council of Women and Girls Advancing Equity project, and Census Bureau's first open data challenge and demo day to name a few. She is an advisor to tech-focused nonprofits such as 1Degree.org, Dreamwakers.org, B-corp OpenDataNation.com.
Stacy Parson is a Partner at The Dignitas Agency, where she asks the question – "What's possible? – then crafts experiences to invite that. She coaches and consults with VPs, EVPs and Presidents in Fortune 50 companies, start-up and emerging teams with big aspirations, and TechStars who are determined to change the world. She created and implemented the "Career Development at Yahoo!" workshop – Delivered to 2,000 people in 15 countries, generating a 7% increase in employee engagement in 6 months. She's known for facilitating compelling visions, inspiring others to action, and strengthening platforms for delivering results. Stacy was part of the Stanford Women's Basketball 1990 NCAA Champion Team, is a 1st degree black belt in Taekwondo and is an essential oil enthusiast – a student of how aroma cultivates emotions and mindsets that inspire action.
Joe Vasquez
is a Co-Director at
Runway Incubator
, a leading startup coworking space and corporate innovation advisory platform in San Francisco. He also oversees the Michelson Runway Accelerator, an accelerator that invests in and supports startups innovating in higher education and the workforce. To date, Michelson Runway has invested over $200K in leading education technology startups. Previously, Joe led data strategy at Enuma (formerly LocoMotive Labs), an education technology company that builds engaging math games for elementary students with special needs serving over 3 million worldwide.
Before joining the Enuma team, Joe worked in investment banking for Goldman Sachs and spent two years teaching bilingual mathematics with Teach For America. Joe was also an early co-founder of StartX, a startup accelerator based out of Stanford University that has supported over 300 companies. He is currently on the Board of 826 Valencia, a nationally recognized nonprofit supporting under-resourced students with their creative and expository writing skills and was recently named to the Forbes 30 Under 30 list for his work in education. He was also named to the 40 Under 40: Tech Diversity – Silicon Valley list as well.
Joe received a B.S. in Atmosphere & Energy Engineering from Stanford University and lives in San Francisco.
About our Moderator
Sysamone Phaphon is the Founder/CEO of FilmHero as well as the founder of the professional women empowerment group Women Supporting Women. FilmHero is a social platform centered around Filmmakers movie screening events and focused on helping filmmakers monetize & license efficiently in an evolving digital economy. Her mission is to help filmmakers spark dialogue & call to action for social impact thru their film. Sysamone is also a natural leader and fluent in win-win negotiation. She has been featured in Inc, Girls in Tech, and as an Influencer with the Lao Entrepreneur Magazine for the Laotian American National Alliance. She has recently quoted in both Financial Times and Observer magazine.
****UPDATE 4/21/17: Angela unfortunately can no longer make the event, but we will have another exciting panelist announced! Stay tuned.****
Angela Mason has devoted her life to being an advocate for suffering people and has traveled the world on humanitarian missions. She has walked over land mines, been shot at, held babies orphaned by AIDS, met child soldiers and walked into prisons, brothels and sweat shops where children are abused and exploited.
She is an award-winning speaker. Through her compelling presentations, sprinkled with stories, humor and possibilities, Angela motivates audiences to make a difference in their world. She frequently talks about "Hope in Impossible Places."
Angela was an actress in her native Great Britain before moving to San Francisco where she became a highly successful executive recruiter. Her life changed in an instant one Friday night in 1990. She was watching TV and was drawn to a segment on 20/20 that exposed horrific conditions in Romanian orphanages. Orphans were dying because no one was holding them. She soon swapped the corporate life for the nonprofit world and never looked back.
Since then she has poured herself into humanitarian work, started two highly successful non-profits, and spent 20 years with World Vision. She is particularly passionate about the lives of women and girls, interviewing midwives in Afghanistan, soap makers in Mali, seamstresses in Guatemala, and fruit pickers in Papua New Guinea.
Over the years, Angela has convinced TV news crews in the Bay Area to join her on many trips to make documentaries bringing attention to injustices such as the genocide in Rwanda, which won the coveted Edward R. Murrow Award for CBS.
Through Angela's cheerful determination, she has produced award-winning documentaries about Bosnia, Romania, the Asia Tsunami, the sexual exploitation of children in Thailand, child soldiers in Northern Uganda, the HIV and AIDS pandemic, maternal and infant mortality in Sierra Leone, and the crisis of clean water and environmental waste in Africa.
Angela received the Soroptimist International Award for "Women Helping Women," the CBS/San Francisco Chronicle "Jefferson Award" and the ABC/Johnson & Johnson "Remarkable Woman Award" presented on the morning show The View.
She is an active Rotarian, Soroptimist, and serves on the Executive Committee of the United Nations Association, East Bay. Angela lives in Richmond, California, with her patient husband and cheerful little dog!