Description
A revolution is hitting the
business
world. Traditional thinkers believe
social
good can only be achieved by non-profits, politicians and volunteers. Meet
social
businesses. Enterprises which give equal value to profit and
social
impact
.
Impact
entrepreneurship is a growing trend across the world. On
Friday October 13th
, we invite you to join us for
Social
Impact
Means
Business
, an afternoon panel session and networking mixer for
social
entrepreneurs, changemakers and disruptors in Chicago. Hosted by
Bradford Swain
, who are currently on a 200 city, 7 continent world tour and presented by Chicago
social
enterprises
Teachability
and
Coalition

Impact
,
Social
Impact
Means
Business
is about connecting and empowering like minds, towards massive action and
social
innovation. By understanding and connecting the innovators in the field, our goal is to unite people and entrepreneurial ideas to create opportunities for a better world.
Guests will enjoy networking over light bites, then a panel discussion featuring Cindy Montgomery of Teachability, Adam Bradford and Jordan Anthony Swain of Bradford Swain. After the panel, guests will enjoy peer to peer networking, light refreshments and the opportunity to tour the 14,000+ sq ft. Coalition
Impact
facilities.
Sponsored by Bradford Swain:
Bradford Swain is a hybrid social enterprise based in the UK & US which elevates the impact and relevance of social causes around the world. The hybridized portfolio operates four social enterprises including Bradford Swain Foundation, Bradford Swain Agency, Bradford Swain Travel and Bradford Swain Media. The product of two millennial, forward-thinking social entrepreneurs, the organization utilizes creative campaigning, sustainable development practices and the power of media to propel social change. bradfordswain.com

The event is presented by Coalition Impact and Teachability:
Coalition is a brand of coworking spaces in New York, Boston, and Chicago. We are constantly looking for individuals and companies striving to make the world a better place to join our community. Simply put, we want to support your mission by offering various kinds of space so you can focus, collaborate, and get important work done! Whether it's a desk, private office, conference room, or event space – we aim to provide environments to fuel passion and launch groundbreaking ideas. www.coalitionimpact.com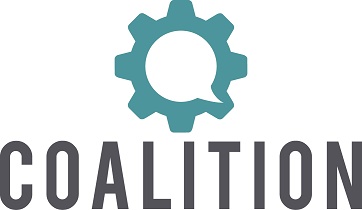 Teachability is a Chicago-based social enterprise that solves the youth unemployment problem for people with invisible disabilities like autism. Our mission lies in leading the untapped workforce into work. We offer modern, state of the art training, coaching and placement programs for youth with invisible disabilities needing advanced modifications and for traditional job seekers. Find out more at www.teachability.org.