Social Impact Investing

Thursday, July 9, 2015 from 8:30 AM to 10:00 AM (EDT)
Event Details
 #HoyaBreakfast
Join your fellow Hoyas for the 2015 Georgetown University Alumni Breakfast Series…
Social Impact Investing
with
 Rocio Cavazos, Director of Global Social Financial Group, Deutsche Bank
and
 Leslie Harwell, (GU SFS '07) VP Social & Sustainable Finance, JP Morgan Chase & Co
and
Mary Ellen Iskenderian, (GU) President & CEO, Women's World Banking
and
 Ann Rybak, Head of Citizenship - Investment Bank, Barclays 
moderated by:
Erika Karp, Founder & CEO, Cornerstone Capital Inc.
| | |
| --- | --- |
| 8:30 - 8:45 |   Networking |
| 8:45 - 9:30 |   Panel discussion |
| 9:30 - 10:00 |   Networking |
Space is limited, please RSVP early and accurately
To learn more about the Alumni Breakfast Series and various Georgetown alumni networks and alliances, please visit: http://gubreakfastseries.tumblr.com/
To learn more about the 2015 Breakfast Series slate of events, see the Bios of this event's panel, as well as view other great Hoya info, please view this info packet. 

This Georgetown University Alumni Breakfast has been graciously supported by and in collaboration with:
as well as: 
The Georgetown McDonough Ambassadors
and
The Georgetown Wall Street Alliance
and our friends at
For more information about the Georgetown University Alumni Breakfast Series 2015, please contact:
Scott Taylor Howard (ScottTaylorHoward@gmail.com),
Eric Saucedo (esaucedo@tricappartners.com),
Katharine Albritton (kma28@georgetown.edu), or
Alison Davis (alisondavis203@gmail.com).
---
Want to learn more about this topic? See these recommended articles:
JPM: Eyes on the Horizon The Impact Investor Survey
and
JPM: Impact Assessment in Practice
and
UBS: Adding value(s) to investing - Sustainable investing
and
PWC: Bridging the gap - Aligning the responsible investment interests of Limited Partners and General Partners
---
Select Upcoming Events:
NYC alumni breakfasts:
SF alumni breakfasts:
---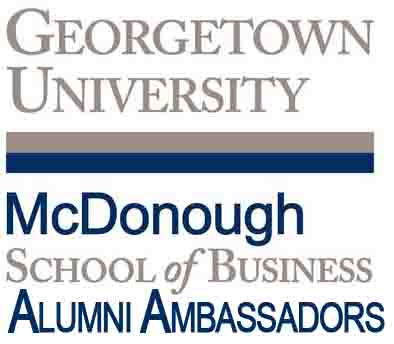 The Georgetown McDonough Ambassadors is an association of business school alumni that works directly with the Office of Alumni Affairs to encourage community building and promote a strong alumni experience for Georgetown business school graduates. In order to ensure that our alumni have the best community available, we believe that alumni must be involved from the admissions process, through Georgetown, and onward. 
--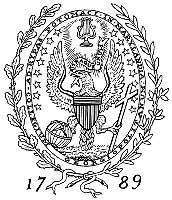 The Georgetown University Wall Street Alliance brings together more than 8,000 Georgetown alumni, parents and friends in the financial community. Georgetown University alumni have developed into a significant force in the Wall Street financial community. Leadership positions at Morgan Stanley, Goldman Sachs, J.P. Morgan and numerous other major firms are held by Georgetown graduates. In 1994, a number of these leaders joined then-President Leo J. O'Donovan, S.J., in creating the Georgetown University Wall Street Alliance.
The group works to raise Georgetown's profile and that of its alumni, parents and friends in finance; to create and participate in networking opportunities for financial professionals; to provide networking, mentoring and scholarship support to current and future Georgetown students and to build relationships between members' firms and the university for the mutually beneficial exchange of resources.
--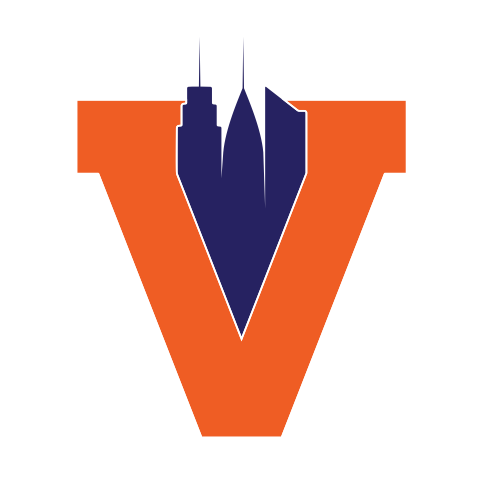 The Virginia Club of New York Informally in existence since the late 1830s, The Virginia Club of New York was officially established in 1995 when the Club became a non-profit organization and found residence at the Yale Club of New York City. The Virginia Club of New York provides its members with engaging social, athletic, networking, and cultural opportunities.
When & Where

Barclays
745 Seventh Avenue
New York, NY 10019


Thursday, July 9, 2015 from 8:30 AM to 10:00 AM (EDT)
Add to my calendar
Organizer
Georgetown McDonough Ambassadors
The Georgetown McDonough Ambassadors is a global association of business school alumni that works directly with the Office of Alumni Affairs & External Relations to encourage community building and promote a strong alumni experience for Georgetown business school graduates. Learn more: http://msb.georgetown.edu/alumni/ambassadors
---
Georgetown MBA Alumni Advisory Council
The mission of the MBA Alumni Advisory Council (MAAC) is to strengthen the engagement of Georgetown McDonough MBA alumni in the activities of the school and among the members of core constituencies – MBA alumni, MBA students, MBA faculty and staff – toward the broader goals of program excellence and global renown. Learn more: http://msb.georgetown.edu/alumni/advisory-council
---
Venturing Hoyas
We Are. Georgetown Students & Alums In Startups, Social Enterprise, & Venture Capital Working To Promote Hoya Entrepreneurship. Learn more: http://venturinghoyas.com/
---
Georgetown Entrepreneurship Initiative | Startup Hoyas
With the support of Georgetown's McDonough School of Business, the Georgetown Entrepreneurship Initiative enables students to see the world as entrepreneurs do, while providing the knowledge and skills they need to act on their insights and add value to society. Learn more: http://startuphoyas.com/
---
Georgetown University Wall Street Alliance 
The Georgetown University Wall Street Alliance brings together more than 8,000 Georgetown University alumni, parents and friends in the NYC financial community. Learn more: http://advancement.georgetown.edu/wsa/
---
Georgetown Club of New York 
The Georgetown Club of New York gets its charter fromthe Georgetown University Alumni Association (GUAA).  Founded in 1881, the GUAA works to strengthen firendships and advance the interests of the university by bringing together those who share its past, its present, and its future. Learn more: http://www.nyhoyas.com/
---
Learn More
To learn more about the Alumni Breakfast Series and various Georgetown alumni networks and alliances, please visit: http://gubreakfastseries.tumblr.com/