Description
Join us as Daniela Cadena, Social Impact Lab lead at StartUP FIU, introduces social entrepreneurship and how the concept is solving global problems through for-profit solutions. Be part of a discussion on the differences between social responsibility and social entrepreneurship, how from different disciplines from engineering to architecture or from the sciences to the arts can create new products, companies, and services that create value for people, generate profits and keep the planet in mind.
Agenda:

12:00PM - Check In
12:15PM - Conversation
12:45PM - Q&A
1:00PM - Networking
Why Social Entrepreneurship?
If we wish to continue growing as a society, we must find sustainable solutions to the most pressing issues our generation faces. From access to clean water and food, to creating companies with a culture of social responsibility and employee development - social entrepreneurship will allow us to scale solutions like no other generation has experienced before.
Who is this for?
This event is tailored for students who want to understand how their major is related to the concept of social entrepreneurship and how they can impact others and change the world regardless of what career they choose.
Who is Daniela Cadena?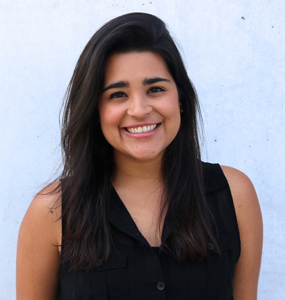 Daniela is an FIU alumna, passionate about creating touch points among students, universities, and local communities through social entrepreneurship initiatives. Through sustainable social value propositions, Daniela leads social entrepreneurship at StartUP FIU by providing resources for projects focused on identifying unjust equilibriums that cause exclusion in segments of the populations lacking financial means or political clout.