Description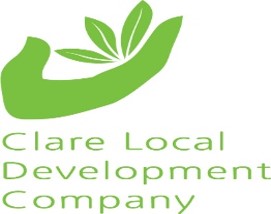 This workshop is provided by Clare Local Development Company and is funded under LEADER. This training is FREE to Participants in Co. Clare

Marketing - Marketing for Social Enterprises is all about clarifying your message and telling your story through the most effective medium possible. In this session we will review the key elements of a 'Good Story' and the range of tools available to maximise targeted impact in the target market
Governance Practise – Good governance principles can often be a secondary consideration for organisations that are dealing with the day to day operation of a Social Enterprise and are often only given serious consideration when something goes wrong. In this session we will explore the structures and practices required to ensure good governance in a Social Enterprise and how to intergrade them into day to day organisational practice. A review of 'the consequence of poor governance practice' examples will be used to focus the minds.
Financial Management – A key defining element of a 'Social Enterprise' is the requirement to have a traded income. This carries with it the management of financial resources outside of 'core funding' which have to be managed and accounted for in a clear and transparent manner. Allied to good governance, proper financial management is facilitated by having the correct tools in place and having staff trained in their use.
Business Planning – Business Planning for Social Enterprise differs in a number of key ways from the conventional/commercial sector. In this session participants will be provided with a 'Social Enterprise Business Plan Template', which will be utilised to demonstrate the key elements of a plan and that can be applied to each participants own enterprise.
This workshop will be facilitated by Michael Gleeson, Gleeson Rural Development
Michael Gleeson, holds a B.Sc. in Countryside and Environmental Management from the University of Aberdeen and Certificates in Project Management and Business Management. He worked as Rural Development Officer with EIRÍ Corca Baiscinn, the Community Partnership for West Clare, from 2002 to 2007 where he worked with Low Income Farm Families. Michael moved to Co. Kerry in 2007 where he works as a Rural Development Consultant, specialising in rural and community development, with emphases on food enterprise development and community food projects. Michael also works as a business mentor on behalf of Kerry Local Enterprise Office, North and East Kerry Development Ltd. and Limerick City Local Enterprise Office. From 2015 to 2017, Michael was the Irish Hub coordinator for the TRADEIT Project, an EU funded FP7 project providing business development, training and technology transfer supports to traditional food businesses.