Social Enterprise Networking Event: What does it take to make a big impact?

Thursday, February 13, 2014 from 7:00 PM to 9:30 PM (PST)
Event Details
Join us for happy hour, networking, and a panel discussion about social enterpreneurship in LA!
7:00PM Doors Open, Sips & Snacks
7:30-8:30PM Panel Discussion and Q&A
with the Leaders of LA's Social Enterprise Community
8:-30-9:30PM Mingle and Network
TICKETS (Includes Food & Drinks):
$10 Early Bird 
$15 At the Door
Free for Opodz Members - Become a member here!
The Panelists:

 Stacy McCoy, CEO & Founder of Give to Get Jobs
After graduating cum laude from Wake Forest University with a B.A. in Religious Studies and a double minor in International Development & Policy and International Studies, Stacy moved to Los Angeles and took a job in the non-profit sector. Frustrated because of the instability of relying on donors and the bureaucratic red tape that hindered getting things done, she then gave the corporate sector a try. The corporate sector left her unfulfilled since she was not giving back to society. She wanted a job in between these two worlds, a job where she could give back and get paid, with a solid business model and a positive impact on society. As a chronic job seeker, she knew the jobs were out there, but she found them difficult to find. And thus, Give to Get Jobs was launched, which connects job seakers with social enterprises.

 Jacob Medjuck, Founder of FilmRaiser
Jacob founded FilmRaiser in 2009, as a way to utilize Hollywood film premiers for school fundraisers. He is an award winning filmmaker. Has guest spoken at PIXAR and Harvard Business School. Wrote, Directed and Produced the John Cusack narrated feature SUMMERHOOD. Is a former DreamWorks animator, having also animated on projects for Fox, Sony and Disney. Previous to filmmaking, was a Dean's listed, Mechanical Engineering student.

 Shauna Nep,  Social Innovation Manager at the Goldhirsh Foundation
Goldhirsh Foundation connects the dots between the best emerging innovations and the financial, social, and human capital to make them thrive. (Foundation Chairman, Ben Goldhirsh, is also the founder and CEO of GOOD, a global community of, by, and for pragmatic idealists working towards individual and collective progress.) Shauna has a background in program development, and in mobilizing online and offline engagement with various organizations in Los Angeles. She previously worked in programming at the Urban and Environmental Policy Institute at Occidental College and as program director of the Woolly School Garden Program. She has a master's degree in bioethics from New York University. 

 Alessandra Rizotti, Community Manager and Editor at GOOD
Alessandra Rizzotti is a Community Manager and Editor at good.is, a social network of entrepreneurs, designers, and creative interventionists who are striving to live well and do good. With the "Push for Good" series she created, GOOD's guide to crowdsourcing creative progress, Alessandra has helped many social entrepreneurs and innovators tell their stories and connect to others in the impact space. Alessandra is a former contributing writer for HelloGiggles.com's White House collaboration "Women Working To Do Good," and she has written for Takepart.com's "Wildlife" column. She has also designed pitch packets for films in development, two of which have been sold ("Love by Proxy" to ABC Family and "Camp Rules" to Paramount). Alessandra has been published in three Harper Perennial books and has been featured on the online platforms for Smith and Heeb.
Our Friends & Promotional Sponsors:
FilmRaiser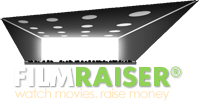 Give to Get Jobs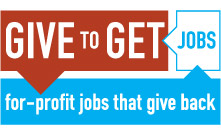 Goldhirsh Foundation & LA2050

GOOD

Young Women Social Entrepreneurs

Collaborate with us! We love partnering for our events. Contact hello@megansette.com for more info and to learn how you can be part of this experience.
The Space:
OPODZ  is a coworking space located in Downtown Los Angeles, central to the Arts District & Little Tokyo. Dedicated to local entrepreneurs, startups, artists, designers, and writers with a functional, contemporary workspace and an active, supportive community.  

Contact Megan Sette for more info, hello@megansette.com
Have questions about Social Enterprise Networking Event: What does it take to make a big impact??
Contact
When & Where

Opodz
362 East 2nd Street
Los Angeles, CA 90012


Thursday, February 13, 2014 from 7:00 PM to 9:30 PM (PST)
Add to my calendar