| | |
| --- | --- |
| Social Enterprise: How to Expand Your Revenue Stream and Gain Sustainability (Recorded Version) US Edition | |
Event Details
Social Enterprise and the Non-Profit Sector: Examining the options and opportunities....
There are multiple benefits associated with the growth and development of social enterprises, including the generation of revenue for sustainability.
This online presentation will examine examples from across Canada where non-profits are using businesses to generate income and achieve their mission! 
Session Description: 
Our three panelists will outline the current climate for Social Enterprise across Canada.
What Social Enterprise Is (and Is Not)

Leading Examples of Social Enterprise

Why Social Enterprise Matters

Related (but Different) Fields and Topics

Resources for Doing Social Enterprise

Get Connected: Social Enterprise Networking and Learning Opportunities
 Learning Outcomes: 
What is a Social Enterprise?

Is a Social Enterprise Model Right for my Organization?

Why Would We Chose to Start a Social Enterprise?

What Can a Social Enterprise Do and Also Not Do for My Organization?
Full participation in "Social Enterprise: How to Expand Your Revenue Stream and Gain Sustainability" is applicable for 1.25 credits in Category 1.B-Education of the CFRE International application for initial certification and/or recertification.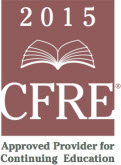 Presenters: 
David LePage
Program Manager at Enterprising Non-Profits
David LePage has been working within the non-profit sector for over 30 years, including inner city economic development, housing, community media and social enterprise. He is currently Program Manager of Enterprising Non-Profits, enp, a unique collaboration of funders who provide support for social enterprise development; including development grants, marketing opportunities, access to capital, and public policy advocacy.
David is a member of the Social Enterprise Council of Canada, the Policy Council for Canadian Community Economic Development (CCEDNet), the BC Social Economy Roundtable, and co-chairs a Social Economy Research Committee in the provinces of BC and Alberta.
David is the former CEO of Fast Track to Employment (FTE), a key developer of the Social Purchasing Portal, a relationship framework that creates social value from the purchasing power of the private sector. David served as Vice-President of the National Federation of Community Broadcasters in the US from 1987 through 1995. He has done organizational development and social enterprise development consulting across North America and Internationally.
Anne Jamieson
Program Manager of the Toronto Enterprise Fund
Since 2003, Anne Jamieson has managed the Toronto Enterprise Fund, a funding partnership of United Way Toronto, the City of Toronto, the Province of Ontario and Homelessness Partnership Initiative, a federal program administered by the City of Toronto. In addition to overseeing grants to a portfolio of social enterprises that work with people who are marginalized, Anne is committed to building a strong, vibrant and sustainable social enterprise sector in Canada. She launched the Canadian Conference on Social Enterprise series in 2004, and is a founding member of the Social Enterprise Council of Canada. She presents regularly about social enterprise development and impact investing at conferences, seminars and webinars.
Anne's background is in small business development and, for contrast, international commercial finance. She helped young entrepreneurs get started with loans and mentoring while working at the Canadian Youth Business Foundation, and before that provided self employment training and advice to out-of-work aspiring business owners in her position at the Community Business Resource Centre. Anne previously worked in the UK in trade finance and commercial lending. Anne holds an MBA from Ivey, and an Honours BA from U of T.
She has volunteered for numerous community development initiatives in Toronto, such as a bartering system, a local currency project, a historical society, a revitalization plan, a community shared agriculture business, and an employment agency for people with intellectual disabilities.
Andy Horsnell
Manager of Professional Development at Acadia Centre for Social and Business Entrepreneurship
Andy has worked in entrepreneurship and social enterprise for over 20 years as a senior manager, board member and consultant. As a consultant and trainer, he has helped several hundred for-profit and nonprofit entrepreneurs throughout the USA and Canada to establish and grow their enterprises. He has held senior positions with a number of leading organizations, including the National Center for Social Entrepreneurs, Authenticity Consulting LLC, Rolfe Larson Associates, and Aperio Inc.
As a volunteer, Andy founded and co-moderated the npEnterprise Forum, the world's leading social enterprise listserv, and has been an active participant in the Social Enterprise Alliance, the Social Enterprise Council of Canada, and most recently the Atlantic Council for Community and Social Enterprise. Andy currently manages a social enterprise - the Professional Development division of the Acadia Centre for Social and Business Entrepreneurship.
Please note a link to download the recorded session will be provided once your order has been completed. If you have any questions, please do not hesitate to contact us at fly@foundationsearch.com.
Have questions about Social Enterprise: How to Expand Your Revenue Stream and Gain Sustainability (Recorded Version) US Edition?
Contact Metasoft Systems
Organizer
Metasoft Systems
Metasoft Systems Inc. is provider of FoundationSearch, North America's most comprehensive source of fundraising information, with full grant and trending analysis on over 120,000 foundations and an integrated donor management system. Our newest offerings include Director Connections, an innovative relationship mapping tool, and Metasoft Education, featuring web-based and live trainings with leaders in philanthropy.
 All our live and recorded courses are CFRE accredited.