Social Emotional Learning WEBINAR - May 24, 2018 @ 2:00 pm ET

Thursday, May 24, 2018 from 2:00 PM to 3:30 PM (EDT)
Event Details
TO REGISTER WITH A PURCHASE ORDER, CLICK HERE.
How can you teach the non-academic elements that drive student success?

"In today's assessment-driven culture, we often forget that there are non-academic elements that significantly impact students' ability to thrive," says Shea Quraishi. "When I began teaching, I had a degree in psychology with a focus on child development, but little idea of how that applied to the classroom. Only through a great deal of study – and even more trial and error – did I realize that teaching students how to manage their emotions and how to forge successful relationships could be systematic, purposeful and driven by research."
During this 90-minute interactive webinar, Shea Quraishi will discuss how educators can integrate Social Emotional Learning throughout their curriculums during the coming year – so that SEL becomes a lens through which educators and students see everything else.

Reserve your seat. Space is limited!
Join Shea for a "deep-dive" into Social Emotional Learning, including key components and critical elements for success. She will discuss 5 SEL competencies – putting them in context of classroom, school and community. She will also explore how SEL – as a foundation for school culture -- benefits all students and is proven to be especially beneficial to students who have experienced, or are experiencing, poverty, adverse childhood experiences (ACEs), trauma and loss.

Webinar Highlights:
Overview of 5 SEL competencies and putting them in context of classroom, school and community

Discover the connection between neuroplasticity and SEL

Consider how to choose the right curriculum for your classroom/school to include providing teacher coaching and support

Explore the connection between SEL and the neurological impact of poverty, ACEs and trauma
Learning Objectives:
Understand the basic tenets of Social and Emotional Learning (SEL)

Align the five core competencies of SEL to schoolwide culture

Gain tools and ideas for implementing schoolwide SEL strategies

Understand CASEL's (Collaborative for Academic, Social & Emotional Learning) theory of change and how SEL programming leads to positive student outcomes

Learn to evaluate outcomes of implementing a SEL curriculum and use parent, teacher and student focus groups to see what perceptions are of SEL programming.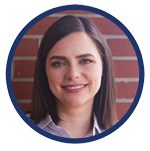 Shea Quraishi is the Interim Executive Director at Frameworks of Tampa Bay. In this role, she ensures that all programming is in keeping with best practices as supported by research. She is a former classroom teacher, having taught kindergarten through third grade at Title I schools in four states. She also has mentored teacher residents and facilitated professional development on topics including guided reading, social and emotional learning, and classroom management. After studying psychology and journalism at NYU, Shea earned her masters in education at Stanford. She currently is a doctoral candidate in educational leadership and policy at Florida State University, focusing her dissertation research on teacher perceptions of social and emotional learning programming.