Social Business 101 | T3: Think, Talk, Take Action | PUSH Outreach
Description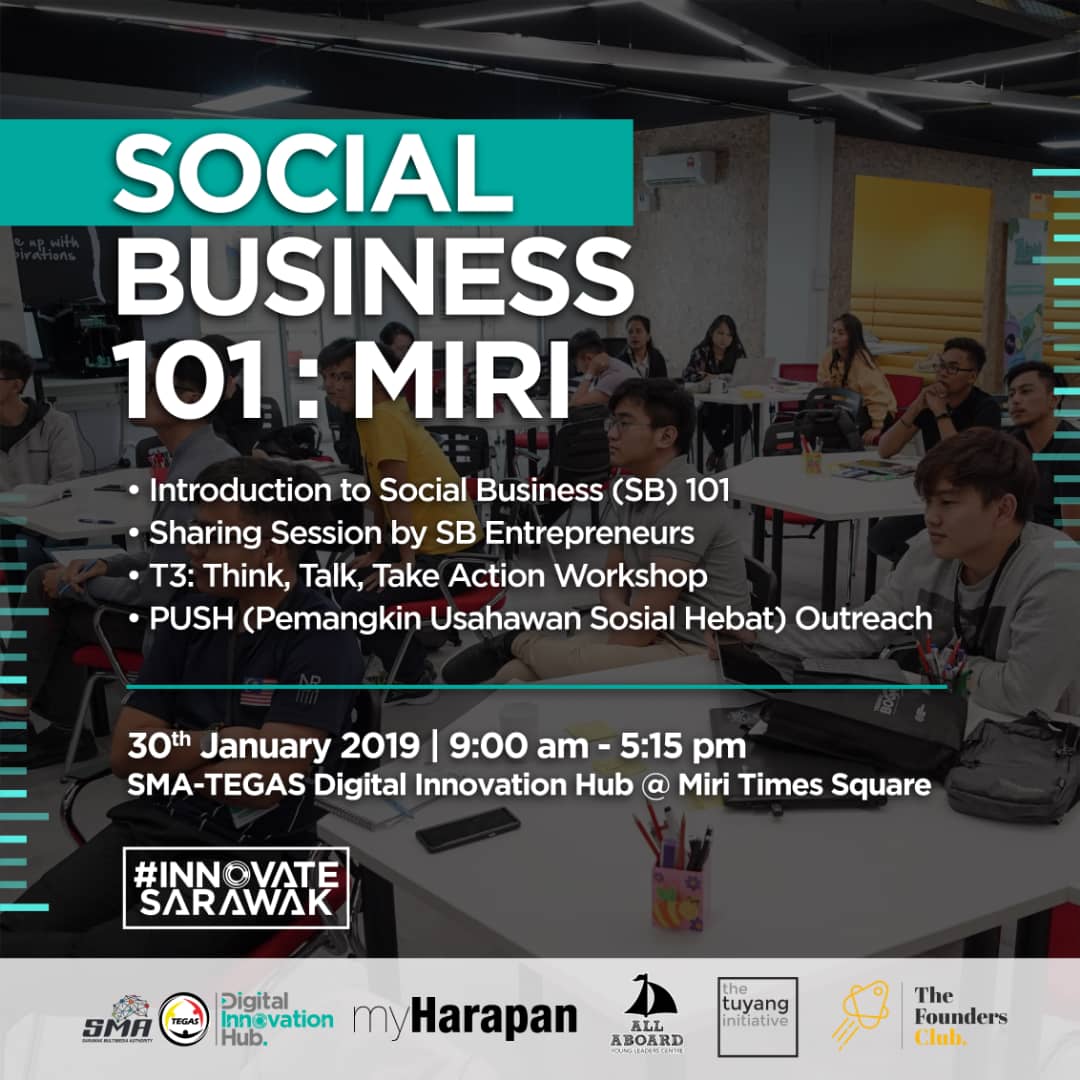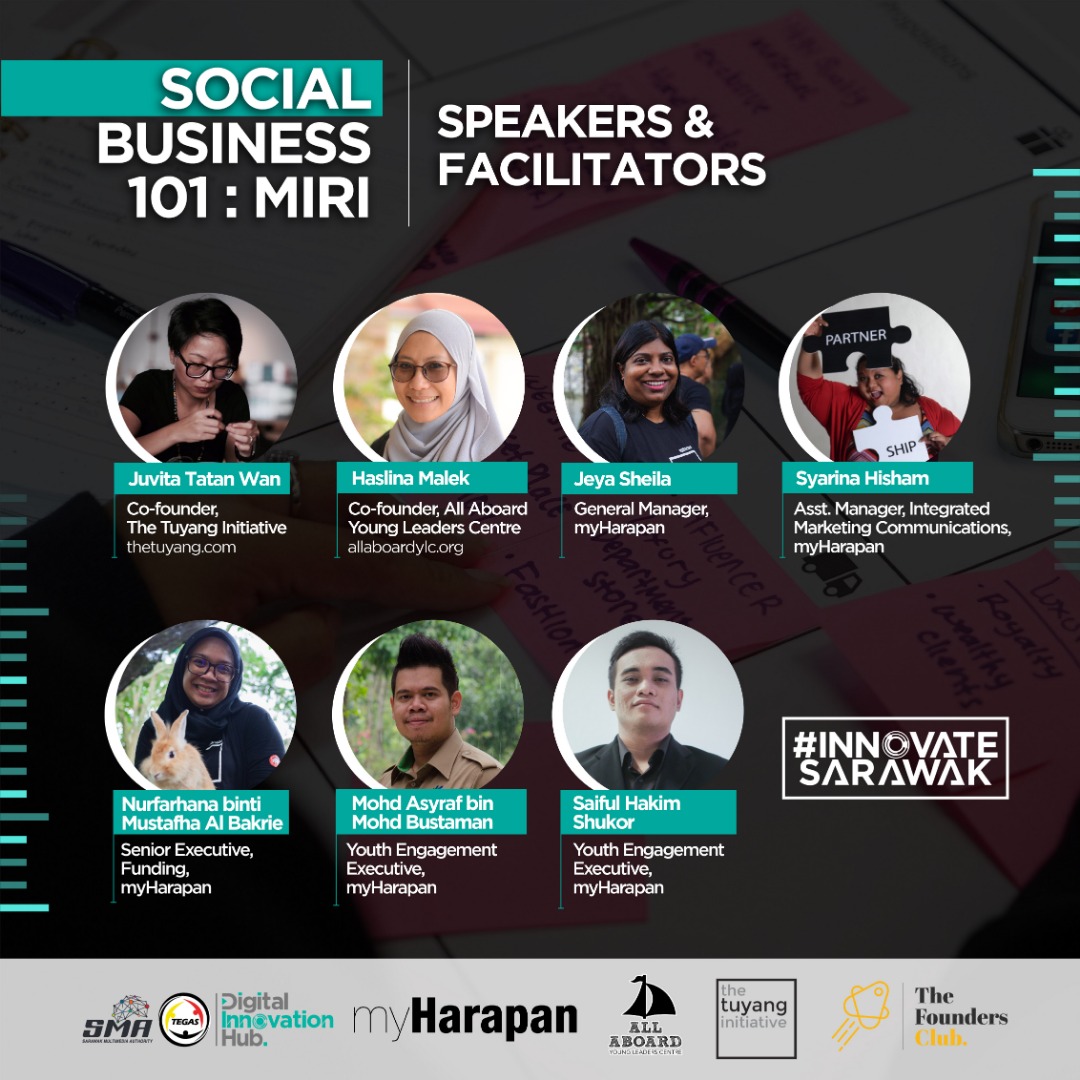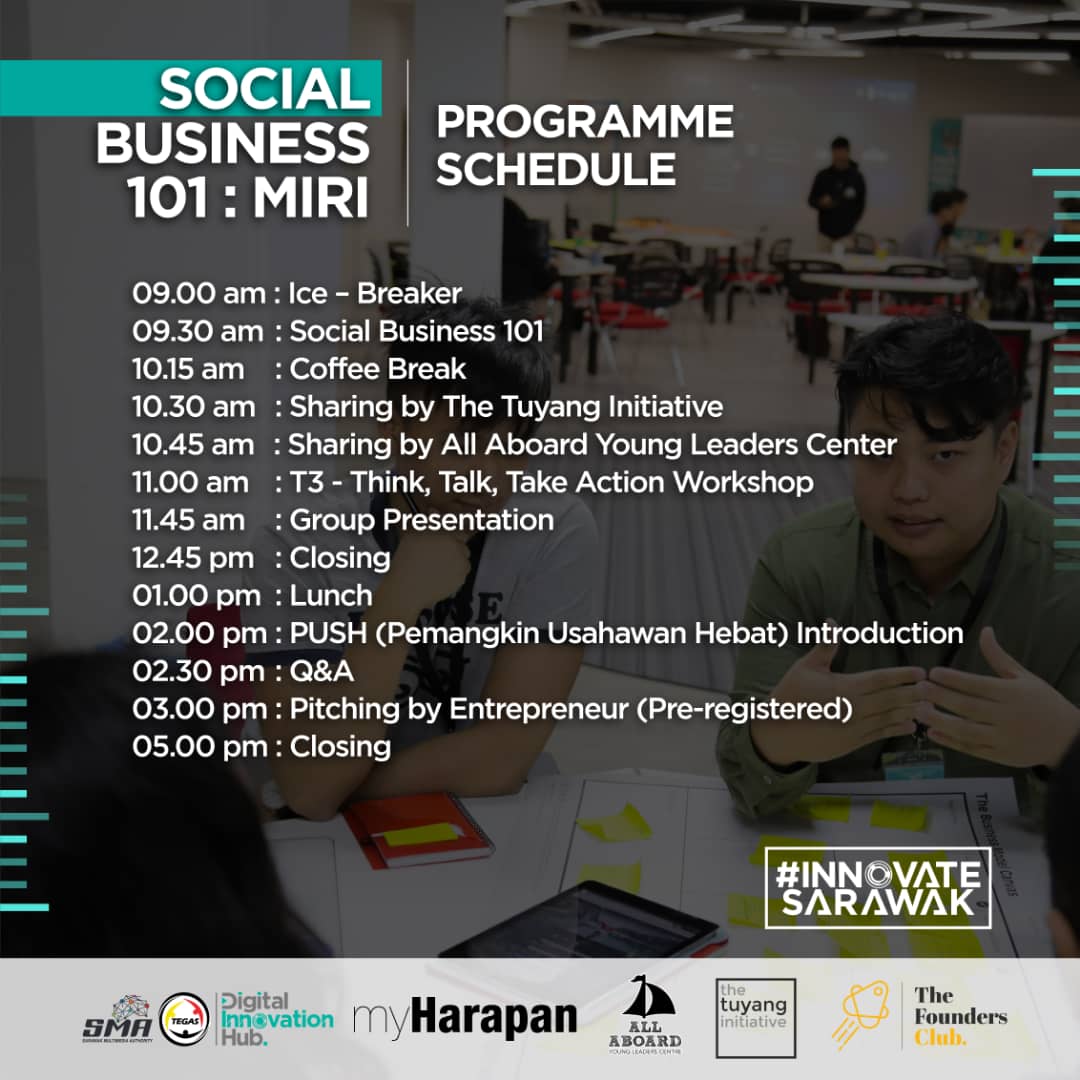 Join us this 30 Jan for a 3-hour workshop to learn:
1. How to identify the needs and challenges in a community
2. The specific tools on how to implement ideas
3. How to create sustainable solutions and understanding impact
and in the afternoon,
4. Discover opportunities through PUSH (Pemangkin Usahawan Sosial Hebat)
Admission is FREE but seats are limited. To register, visit bit.ly/socbus101 (SB101) and bit.ly/PUSHMiri2019 (PUSH).