#SocEntHangout Google Hangout - Changemaker Sustainability: How to prevent burnout

Monday, May 5, 2014 from 6:00 PM to 7:00 PM (EDT)
Event Details
WHEN:
Monday 5th May 6-6:30pm United States Eastern Time/3-3:30pm United States Pacific Time
Monday 5th May 11-11:30pm British Standard Time
Tuesday 6th May 8-8:30am Australian Eastern Daylight Time
Following on in StartSomeGood's series of #SocEntHangouts, this Google Hangout will explore how those working in social innovation can avoid the pitfall of burnout. What strategies have worked for others? What lifestyle changes can we make in order to better ourselves and our causes? How can we improve our productivity to achieve more in less time? 
The second half of the Hangout will be practical. We'll be rolling-up-our-sleeves to take action on ONE thing that you need to do – write a blogpost, get your receipts together, write an email that you keep putting off.
As an incentive (or bribe!) there'll be a prize awarded to someone who joins in: A 45 min coaching session with Erin (worth $120) on a topic of your choice: Time Management Toolbox, Inbox Bootcamp or Extreme Self-Care.
Our expert panel will be addressing these questions and more. You'll also have the opportunity to submit YOUR questions during the hangout! Register now
PANEL: 
Erin O'Brien - Chief Encouragement Officer at Activate28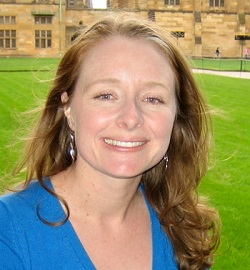 Erin O'Brien is Chief Encouragement Officer at Activate28 where she works with social entrepreneurs and changemakers giving them tactics to improve productivity and look after themselves. Erin has extensive experience in the field. For three years, Erin taught Time Management & Goal Setting Workshops at the University of Sydney where she helped students who struggled with procrastination, perfectionism and overwhelm. In the student evaluations, over 99% said that her teaching helped them to learn effectively. Erin is also a master facilitator with Virtues Project International which is designed to bring out the best in individuals. The Virtues Project™ is a character development program endorsed by the United Nations, Oprah Winfrey and even the Dalai Lama. Erin also puts her money here her mouth is with her Donate28 program - pledging a cash donation to one changemaker a month with the condition that they must spend it on self-care and self-improvement. 
Brendan Rigby - Director/Co-founder of WhyDev & Director of Venture Support at StartSomeGood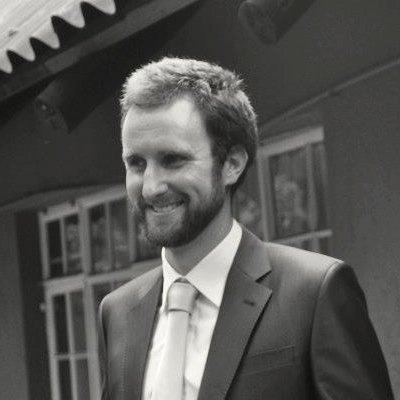 Brendan Rigby cofounded WhyDev after realising the toll that was being taken on aid and development workers working in isolated positions with minimal support from their organisations. As such, they often burn out quickly, feel isolated and lonely, are unable to talk about work issues and most crucially, are unable to help the people they are trying to help well. WhyDev works to create a future where people in these situations can support each other through peer coaching. Brendan is also the Director of Venture Support at StartSomeGood - working closely with changemakers from across the world to help the build campaigns, rally their communities and do good. Brendan is an education specialist with seven years of experience working as a teacher, researcher and programme officer. Most recently, Brendan was an Education Officer with UNICEF in Tamale, Ghana. This year, he is a doctoral candidate at the University of Melbourne's Graduate School of Education.Brendan likes to run, drink lots of tea and hunt down people wearing NFL jerseys around the world.
Cynthia Phillips 

Cynthia A. Phillips, PhD is an economist and new media/data social entrepreneur. She holds a doctorate in agricultural economics and degrees in economics and statistics from Michigan State University and the University of Michigan. She served as a Director of International Marketing and in Risk Management at American Express covering 23 international markets.
She now serves as a consultant to start-ups, corporations, small businesses, educational institutions, and social profit organizations in the areas of strategic planning and development, data-analytics, marketing, strategic communications, and CSR. Clients include Cisco, Riverbed Technology, Public News Service and the Plastic Oceans Foundation. Phillips is the Founder & CEO of G Media Partners as well as the Global Shift Festival which focus on big data, new media and transmedia approaches to drive results for business and cause marketing campaigns. She serves on the advisory boards of Arizona Council on Economic Education, Gratefulness.org, San Francisco Green Film Festival, Start-up OROCO and California Women's Conference.
To join in, register and details will be sent to your inbox! 
Have questions about #SocEntHangout Google Hangout - Changemaker Sustainability: How to prevent burnout?
Contact StartSomeGood
Organizer

StartSomeGood is the world's best crowdfunding platform for world-changing projects. We support social enterprises, non-profits and community groups and have the highest success rate in cause crowdfunding.
If you have an idea to change the world we would love to work with you!