Soccer workshop with Sony at MAPFRE Stadium for Columbus Crew SC vs. Chicag...
Description
Join Midwest Photo for this unique and interactive Soccer photo workshop with Sony at Mapfre Stadium for Columbus Crew SC vs Chicago Fire!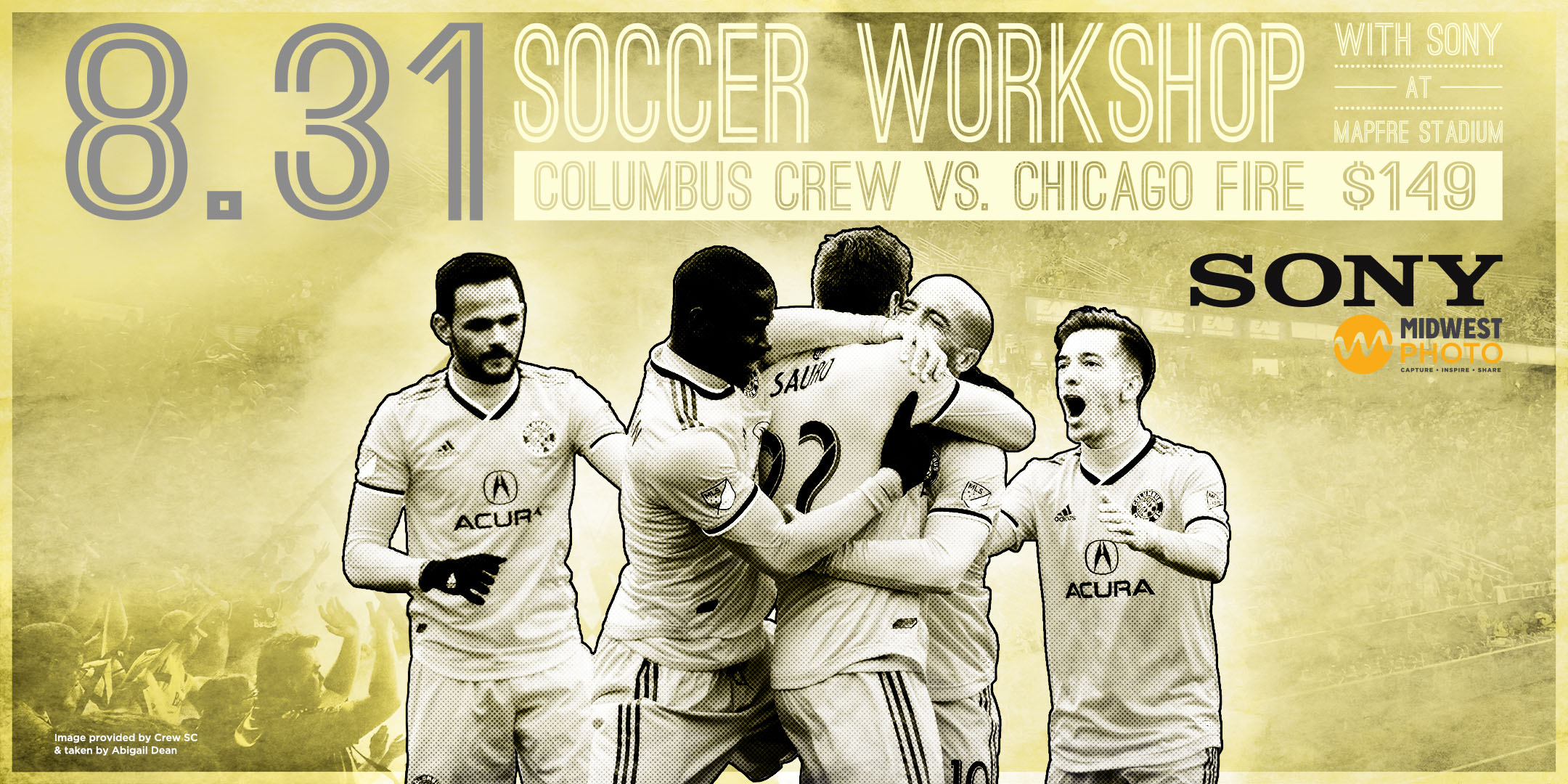 We'll get attendees prepared for shooting the big game! We'll have instruction, tips and tricks for shooting soccer from our instructor Sony Artisan, Patrick Murphy-Racey! We'll also take a tour of the country's first soccer-specific stadium, Mapfre Stadium!
Ticket Includes:
Parking Pass
Pre-game Instruction
Access to an array of Sony loaner bodies and lenses to use during the event

Suite Level ticket to Columbus Crew SC vs Chicago Fire August 31st.
Access to Shoot from the Field (In Timed Cycles)
Dinner Served in our Private Suite
Workshop Timeline:
2:30pm Entrance/Security Check
3pm-5pm – Educational Session in Upper 90 Lounge
5pm -5:30pm – Move equipment to Suite for match
5:30-6pm - MAPFRE Stadium Tour
6-6:30pm - Break
6:45pm – Warm ups
7:30pm – Game Kick Off
Class Instruction will include:
Patrick will be making a presentation on the many advantages of using mirrorless cameras for sports and action photography. He will take about the new a6400, the firmware updated a9, and the G-Master lenses that he uses to cover football, basketball, golf, tennis, soccer, baseball, auto racing and other sports. Even though the Sony cameras are smaller, lighter, and less expensive than their DSLR counterparts, they pack a more powerful punch in terms of AF speed, accuracy, hit rate, dynamic range, and in low light situations. Patrick will go in depth in explaining how Sony's new "Real Time Tracking" AF system works and why it might just change all autofocus for virtually every aspect of photography.
About Patrick: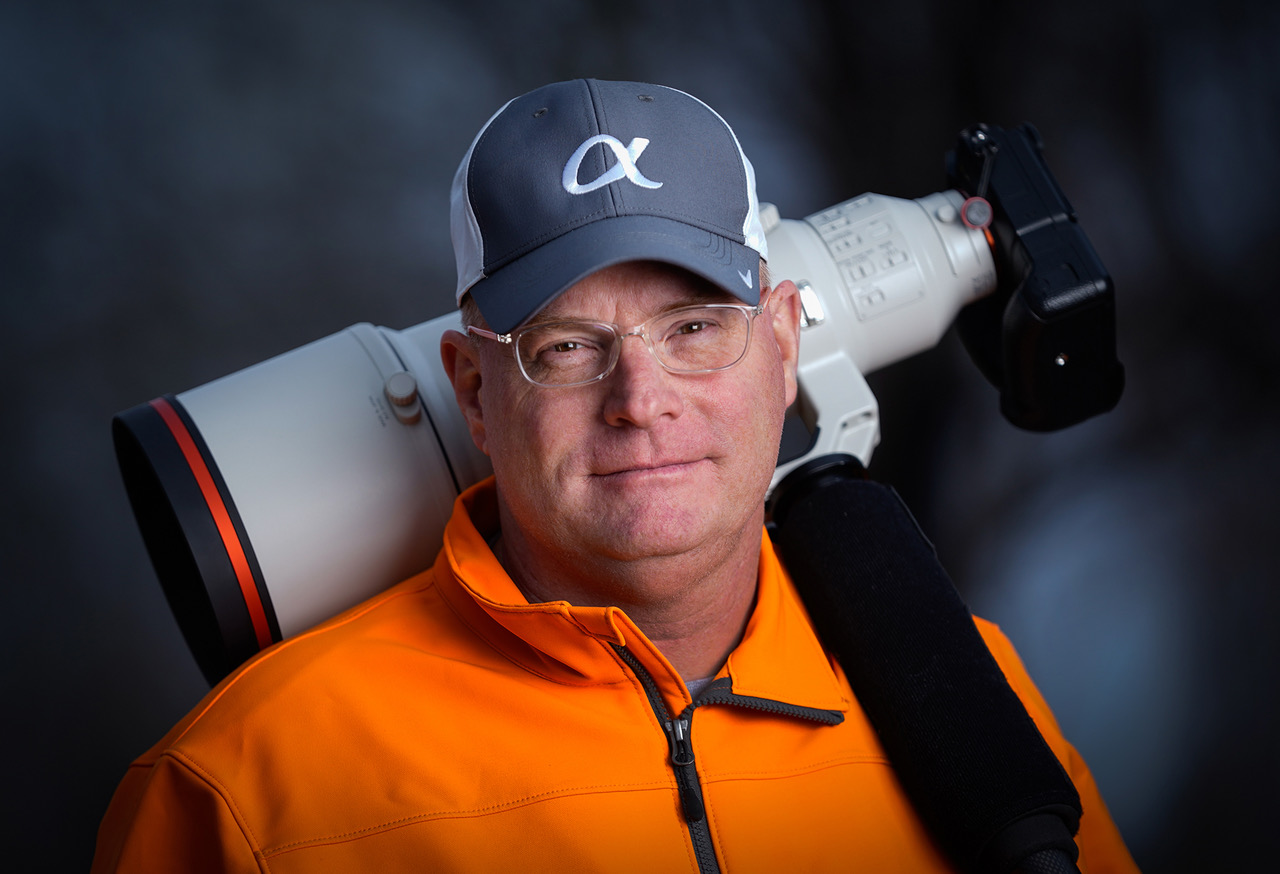 Sony Artisan of Imagery Patrick Murphy-Racey's twenty-five year career has only and always been about photography. Patrick grew up on Chicago's South Side before leaving the Windy City to earn a Journalism degree from Marquette University. Murphy-Racey has seen a great variety of assignments since his start in newspapers, through the years of being a magazine freelancer, his tenure as a regular contributor to Sports Illustrated, and into the corporate and industrial world of annual reports and advertising. While his assignments are varied and come from many different sources, photojournalism is his first love and constantly informs every assignment. Ever the chameleon, Murphy-Racey's career is a long series of re-inventions and rebirths, but the visual storytelling remains the same, even as the tools change. From 4×5 to 4K, he's technically inclined, and loves making great images. Patrick is more than competent covering just about any assignment, but his specialties include dramatic and creative use of strobe & LED lighting, sports action photography, environmental portraits, and powerful, well-lit HD interview video production. PM-R shoots both stills as well as motion and is always asking, "What's next?"