SOCALPAPA Paints OC PARKS and the BACK BAY Free parking/admission
About this event
Paintings will be display from July 17 through July 25.
The Peter and Mary Muth Interpretive Center is open 10:00 am to 4:00 pm daily, excluding Mondays.
There is no need to RSVP
Celebrate the reopening of the Muth Center and visit the Gallery Show featuring over 30 artists and their Top 60 Best Paintings.
SOCALPAPA artists return to the Upper Newport Bay for their Fine Arts Juried Event and Gallery Top 60 Show and Sale. The event will showcase the Top 60 paintings from a juried art competition featuring the Back Bay and OC Parks. Paintings on display will feature the beauty and natural heritage of the area, painted in a variety of mediums including watercolor, oil, acrylic, and pastel. This is a change in venue from the previous outdoor weekend show to an inside Gallery Show, just for this year.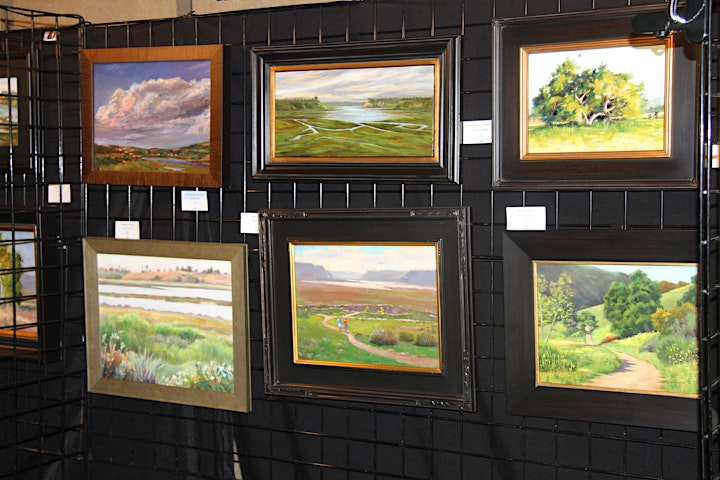 Jeff Horn, hornart.com, will be the Juror and Judge of Awards for this year's show. Jeff is Professor Emeritus of Drawing and Painting, Irvine Valley College. SOCALPAPA grew from Jeff's classes and now, over 20 years later, remains a strong and involved organization of artists. Member artists will submit original paintings for jury review and awards.
FREE ARTISTS DEMONSTRATIONS THROUGHOUT THE WEEK
July 17 Saturday
Nora Koerber 10:00 a.m to 11:00 am
Medium: Oil
Topic: Blocking in with Value
Sandra Morrison 11:30 am to 12:30 pm
Medium: Watercolor
Topic: Water Reflections
July 18 Sunday
Jim Ellsberry 10:00 am to 11:00 am
Medium: Oil
Topic: Clouds
Dawn Buckingham 11:30 pm to 12:30 pm
Medium: soft Pastel
Topic: 20 Minute Pastel Quick Studies at the Back Bay
Eileen McCullough 1:00 pm to 2:00pm
Medium: Watercolor
Topic: Sketching full size (16 x 22) with water soluble graphite
Mccullwatercolors.blogspot.com
July 20 Tuesday
Jeff Preston, 10:00 am to 11:00 am
Medium: Oil
Topic: Palette knife painting
July 21 Wednesday
Patricia Matranga, 11:00 am to 12:00 pm
Medium:Oil
Topic: Painting clouds
July 22 Thursday
Denise Busony, 10:00 am to 11:00 pm
Medium: Oil
Topic: Creating Atmospheric Perspective
July 23 Friday
Randi Moran, 10:00 am to 11:00 am
Medium: Oil
Topic: Painting the majesty of the clouds in oil.
Sue Miano, 11:30 am to 12:30 pm
Medium: Oil
Topic: Bringing Trees to Life
July 24 Saturday
John Taylor 10:00am to 11:00 am
Medium: Watercolor
Topic: Using Line and wash in landscapes.
Steve Kell 3:00 pm to 4:00 pm
Medium: Oil
Topic: Emphasize the importance of a good start to a painting.
July 25 Sunday
Leslie Hamilton 1:00 pm to 2:00 pm
Medium: Watercolor/Pastel
Topic: Watercolor underpainting with pastel over.
Sponsors:
Artwork Essentials Inc. / EasyL
Davinci Paints Rosemary Brushes
This festival of fine art is a collaborative event organized by Newport Bay Conservancy in partnership with SOCALPAPA and Orange County Parks.  SOCALPAPA's nearly 200-member association dedicates itself to painting outdoors from life.  For more information about, visit the show's website, SOCALPAPAGALLERY.com.
Header artwork created by Dawn Buckingham, Kevin Davidson and Ron Reekers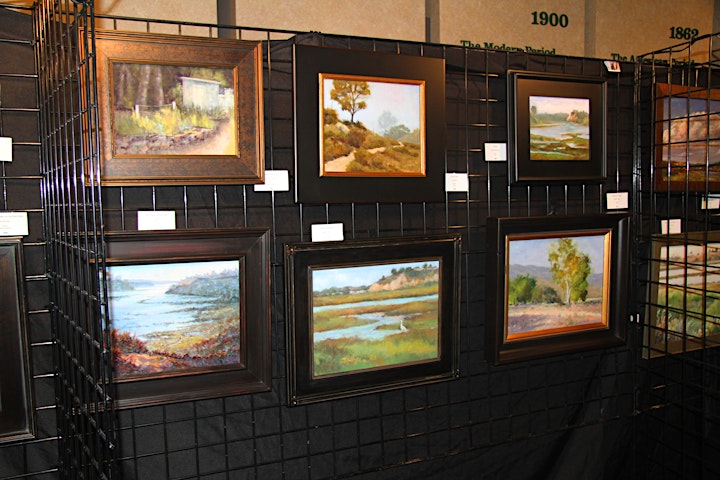 Organizer of SOCALPAPA Top 60 Gallery Show & Sale