Description
SoCalCross, Around the Cycle and PAA Cycling bring you a Terra Mixto Special Edition Gravel Trofee L. A. ROUBAIX v.3!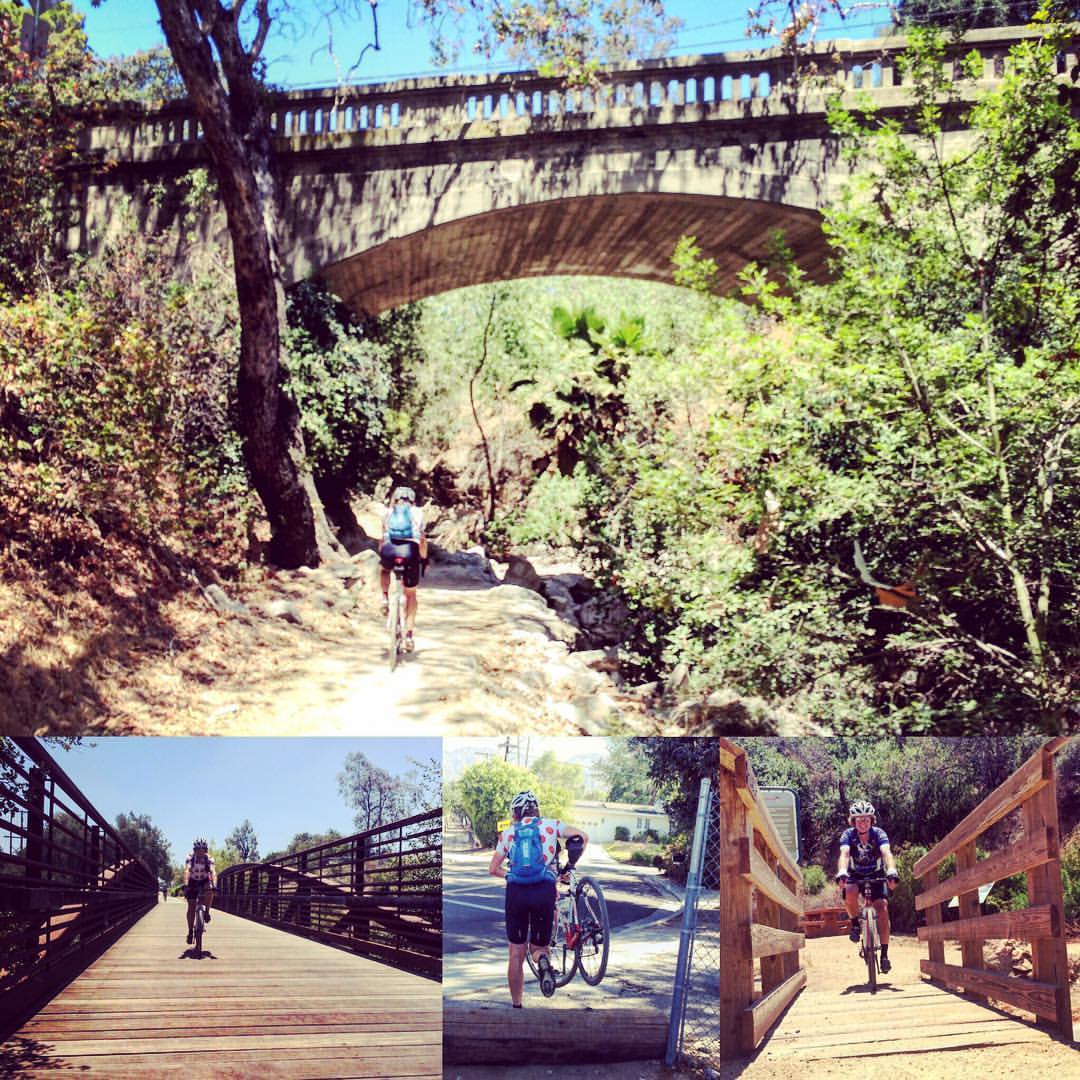 ---
Join us Saturday, April 7, 2018, for Terra Mixto LA Roubaix pay tribute to Paris-Roubaix, probably the best-known rough road ride in the whole world Paris Roubaix!
Starting and ending at Around the Cycle in Pasadena, this hard, fun day of cycling attacks everything Los Angeles has to offer, and all within sight of Downtown. No cobblestones, but L. A.s' equivalent: rugged, barely paved roads, dirt roads, single track, old trolley tracks, and stairs.
The ride includes climbing over a bunch of LA's classic hills, most famous and infamous park open space.
Riders can choose from varying distances of mixed-terrain routes from the Petit' TROFEE 50km approximately 2,500 feet of climbing or the Grande TROFEE 80km adding classic LA climb sectors with over 4,500 feet of climbing. Based on demand we are also offering the 100km adding a bonus sector climb approx. 5,500 feet of climbing or the newbie 25km 1,500 feet climb along the north portion of the route.
Here are the planned routes for LA Roubaix Gravel Trofee' Adventure! All rides start and finish at Around the Cycle. Parking available in the business complex. Around the Cycle will be open for restrooms.
The GRANDE Hell of the North 100km Route is 6,000 feet of climbing starting with 1,500+ over the Verdugo Mountains, Griffith and Elysian Parks then up the Arroyo Seco through Montecito Heights through the Rose Bowl in Pasadena back to Around the Cycle for Tacos and Beverages!
The MEDIA Over the River Thru the Hills - 75km Route - removes the Verdugo Mountain Climb
The PETIT 50km Route takes the Paved River Paths eliminates the LA Climbs of Griffith and Elysian Parks.
The INTRO or BAIL OUT 25kn Route is a good beginner primer for gravel about 1,000 feet of climbing the San Rafael Hills to Cherry Canyon then back to the shop **GPS file coming soon!
**Final route Details: GPS Cue Sheets will be available Thursday!
100km ride will roll at 8AM and the rest of the rides will roll out at 9AM.
Beverages by Craftsman Brewing and the Sandoval Taco Bar will await all at the finishers!
This ride will be SAG supported along the way! Bring your friends and let's roll!
Ride entry benefiting our partners supporting better trails and bicycle infrastructure in parks!
---