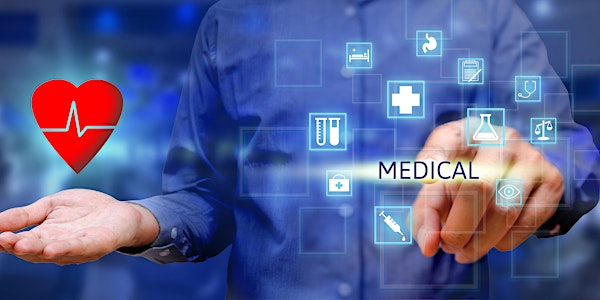 SoCalBio Bootcamp for Emerging Companies
2022 SoCalBio Bootcamp for Emerging Companies
About this event
This Bootcamp is designed for biotech, MedTech and digital health companies selected to make presentations during the 24th Annual SoCalBio Conference coming on October 6 & 7, 2022 at the Westin Hotel in Long Beach (www.socalbioinvest.com).
The Bootcamp will provide emerging entrepreneurs and innovators with an in-depth understanding of what it takes to raise capital and/or forge partnerships.
Agenda
Day 1: September 13
1:00 PM
Welcoming remarks and acknowledgement of partners
1:10 PM
Overview of the 24th Annual SoCalBio Conference on Oct. 6 & 7, 2022 (To be held in-person)
Proposed Agenda
Expectations Regarding Emerging Company Presentations
Platform for Setting up One-on-One Meetings
1:40 PM
Q/A
2:00 PM
"Crafting an Effective Pitch Deck in the Current Business Environment"
Moderator:
Speakers:
3:00 PM
Q/A
3:15 PM
Hear from Documentary Film-Maker, Joe Gantz, about "Utilizing Story-Telling to Communicate the Value of Medical Innovations."
3:45 PM
Q/A
4:00 PM
Meeting adjourns
Day 2: September 14
1:00 PM
"Introductory Remarks: How to Meet the Challenges of Capital-Raising in the Current Market"
1:30 PM
"Due Diligence Demystified: Angel, VC, and Strategic Approaches"
Moderator:
Mark Siegfried, Director, Client Advisory Services, CBIZ
Panelists:
Parisa Khosropour, Member, Tech Coast Angels
Jay Goss, Managing Partner, Wavemaker 360
Matthew Pfeffer, Board Member, Second Sight Medical
2:20 PM
Q/A
2:30 PM
"What's its Worth? Understanding the Valuation of Pre-Revenue Firms in the Current Market"
Moderator:
David Hood, President, DH3 & Associates
Speakers:
Jim Kelley, Director, CBIZ Valuation Group
Pankaj Singhal, PhD, President & CEO, NurtureX
3:20 PM
Q/A
3:30 PM
"What Is Involved in Negotiating Term Sheets"
Moderator:
Winn Hong, Deputy Executive Director, AMI – USC
Speakers:
George Colindres, Partner, Perkins Coie
Thomas Stromberg, Partner, Perkins Coie
4:45 PM
Q/A
5:00 PM
Day 2 Meeting Adjourns