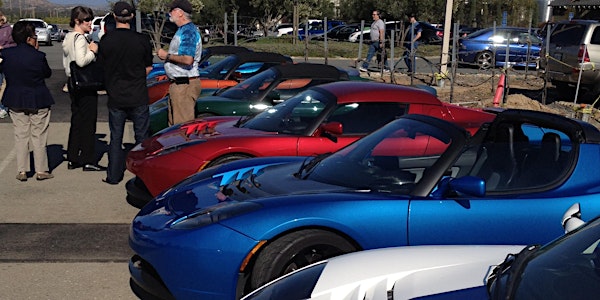 SoCal Tesla Owner Clubs (LA, OC, SD) "Wine & Wheels" Event
When and where
Location
Leoness Cellars 38311 De Portola Rd Temecula, CA 92592
Description
SOLD OUT!!! Please join the Tesla Owners Clubs of Southern Californa, as we come together for the "Wine and Wheels" event in Temecula, Saturday, March 16th from 12:00pm to 4:00pm. This event includes TWO locations; gourmet lunch with wine tasting, dessert reception, private estate, touring and reserved parking. We will start at Leoness Cellar for lunch and a wine tasting, located at 38311 De Portola Road, Temecula. Then drive through the wine country to a private reception at Wilson Creek Manor, around 3:00pm.
For those out-of-towners, there are eight rooms available at the private estate for Saturday night only.
Here are the details:
Date: March 16, 2019
Time: 12pm - 4pm
Begin: Leoness Cellars for Lunch and Tasting
End: Wilson Creek Manor Private Estate for Dessert Reception
Cost by 3/4: $75 with wine tasting, $65 without wine tasting per person (includes gourmet lunch, private estate dessert reception, room rental, reserved parking, taxes, gratuities)
Cost after 3/4: $85 with wine tasting, $75 without wine tasting per person after 3/1
STILL AVAILABLE -Special accommodations (Limited to 8 rooms):
Wilson Creek Manor Private Estate: $379-$459 (Sat only)
Next Day; Sunday 9:00am Brunch at Wilson Creek Manor for guests, out-of-towners, and locals $39 (Optional)
This will be the FOURTH Tesla SoCal "Wine & Wheels" event. The first one was with all Roadsters in 2012. (See photo above) Don't miss this EPIC event!
2014

2016

Must be 21 years or older to attend.