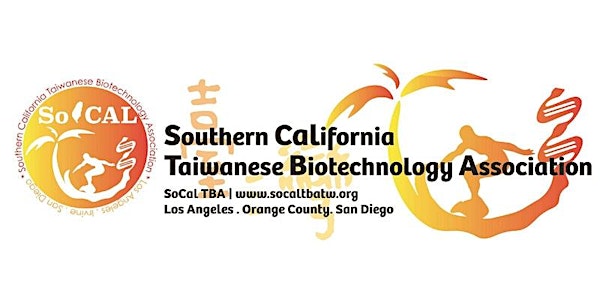 SoCal TBA Annual Symposium- Innovation & Entrepreneurship
SoCal TBA Annual Symposium- Innovation & Entrepreneurship SoCal TBA年度會議- 創新創業與企業家之路
Date and time
Sunday, November 21, 2021 · 9:30am - 3pm PST
Refund Policy
Contact the organizer to request a refund.
About this event
今年的南加州台灣生技協會年度會議終於來囉!就在2021年11月21日星期日!
**本次會議考量到疫情,將會以"上午線上會議,下午實體活動"的方式來進行
Section 1: Online Event 9.30am-12.00pm PST (Free event)
今年的年會在上午線上活動的部分,我們將聚焦台灣人在美國進行創新創業與公司策略經營的經驗分享。早上的第一位講者我們邀請到目前擔任StemCyte International Ltd (美商永生) 董事長的Jonas CT Wang, PhD 王嘉宗博士,目前全球的細胞治療產業競爭十分激烈,王博士將與我們分享美商永生獨特的商業模式與創新科技,並針對研發過程與法規的部分做經驗分享。第二位講者則邀請到了Heroic-Faith Medical Science Corp., LTD (聿信醫療)的創辦人-Fu-Shun Hsu ,MD 許富舜醫師,許醫師帶領聿信團隊以及在台灣開發的"AI即時呼吸聽診監測儀"赴美發展,將在美執行臨床實驗並進軍美國市場,許醫師將在會議中跟與會者們分享他創業的甘苦談。
Section 2: Physical Roundtable 1.00pm-3.00pm PST @ MCB 101 of USC
(Ticket price- Early Bird $5 (Before Nov.14), Regular $10)
下午的實體活動將在洛杉磯南加大校園舉行,下半場的活動我們邀請到目前擔任Biocom California的Executive Director,同時也是Meditope Biosciences的CEO以及 Neurothep, Sydecar的董事會成員的 Stephanie Hsieh, J.D. 以及科學教育公司CRISPR Classroom的創辦人Kristina Tatiossian, Ph.D. 到現場與參與者分享他們對生技產業創業圈的觀點,並分別從有經驗的公司經理人以及新創公司的創辦人角度出發,與大家聊聊公司經營管理的經驗與想法,並與大家分享南加州創業相關資源與環境以及該如何開始創業的建議。
**下午的活動因考量到疫情安全與場地限制,人數上限25人,參加者務必報名並於現場出示疫苗接種證明(線上或紙本均可) https://myvaccinerecord.cdph.ca.gov/
現場提供飲料。請配戴口罩,座位有限,門票售完為止!
活動流程與講者詳細介紹請點此:https://bit.ly/socaltba2021
SoCal TBA would like to invite you to join our Innovation & Entrepreneurship symposium. This year, we will have a morning online session - open to everyone from everywhere - and afternoon physical roundtable at University of Southern California.
In the morning online event, it's our pleasure to have Jonas CT, Wang, Ph.D. as our first speaker. He is the President/Chairman of StemCyte International Ltd. now. During his talk, he will share StemCyte's business model and its innovative cell therapy technology. The research & development process of biological products and it's regulatory complications will also be discussed. Our second speaker is Fu-Shun Hsu ,MD, as CEO of Heroic-Faith Medical Science Corp., LTD. He would like to share with us his experience on innovation and entrepreneurship.
In the afternoon Roundtable discussion event, we invited Stephanie Hsieh, J.D. (Executive Director of Biocom), and Kristina Tatiossian, Ph.D. (Founder of CRISPR Classroom) as speakers. They will share their perspective and experience on biotech entrepreneurship as a well-experienced entrepreneur/executive or a new start-up company owner. Grab a pen, bring your questions and join the discussion with us!
This physical event is aiming to provide a platform for the SoCal biotech community to connect and network. Due to the COVID-19, we have limited seats (up to 25) and safety measurements to ensure a safe but fruitful experience for our attendees.
Mask and vaccination proof (https://myvaccinerecord.cdph.ca.gov/) are required to attend the event. Complimentary drinks will be provided.
We will also have online/physical networking opportunities for you to meet others in the biotech profession. Don't miss it and grab your ticket now! Hope to see you on November 21st!
Event Agenda and Speaker Information: https://bit.ly/socaltba2021
<地點/Location>:
Section 1- Online Event (Meeting link will be provided before the event)
Section 2- Physical Roundtable Discussion
Address: 1002 West Childs Way, LA, CA 90089 (MCB101, Michelson Hall, University of Southern California)
About the organizer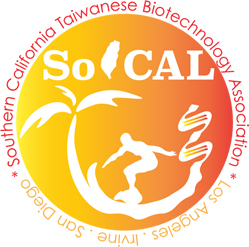 SoCal Taiwanese Biotechnology Symposium is hosted by SoCal Taiwanese Biotechnology Association (SoCal TBA), a 501(c)(3) non-profit organization established in 2016 by San Diego-based Taiwanese professionals in biology-related fields. The symposium aims to promote the local biotechnology community, provide networking opportunity and exposure for small to medium-sized start-ups, and foster connections between large firms and small start-ups.  We also strive to build a platform for experience sharing and to connect the local community with Taiwanese Biotechnology industry and local academic scene.

socaltba.tw@gmail.com