Description
Our goal is to create a data science learning platform to connect data science enthusiasts. The conference will demonstrate cutting-edge technology and feature a variety of data science experts covering topics including industry trends, data science applications, open-source software, machine learning and many others. This is the must-attend event for anyone that is already in the field or just looking to expand their career network in the Data Science arena.
FEATURES
Keynotes
A key highlight of the event will be presented by thought leaders in the data science industry. They will reveal the latest trends as well as insights on the future of data scientists.


Sessions
We provide a diverse selection of trending topics through multiple tracks, including Artificial Intelligence, Big Data, FinTech, Startup, Data Analytics, Healthcare, etc. Both industry-leading companies and startup firms will present at the conference and demonstrate innovative data analytics technologies. Featuring speakers from IBM, Intel, Capital One, City of Los Angeles, Caltech, Alibaba, Accenture AI and other industry-leading companies.

Training
Our workshops are designed for data enthusiast to jumpstart their career by building a solid foundation in Python, machine learning, AI toolsets. ※The training workshops are held on a different date. An additional fee is required to attend. See details here: https://ideas-workshop.eventbrite.com
WHAT TO EXPECT
Artificial Intelligence
Artificial Intelligence: Hype, Reality, Vision.
Battling Skynet: The Role of Humanity in Artificial Intelligence
Deep Learning for Ad Mix Optimization
Generating Creative Works with AI
Introduction to Deep Reinforcement Learning
Big Data
Deep Learning in Spark with Bigdl
MCL Clustering of Sparse Graphs
Distributed Database Devops Dilemmas? Kubernetes To the Rescue!
Data Science at City Scale
Operationalizing Your Data Lake: Get Ready for Advanced Analytics
Fintech
Big Data Credit Assessment
Data Analytics Drives Fin Tech
How data science is transforming wealth management
Blockchain Application in Real Estate Transactions
Healthcare
Using AI to Tackle the Future of Health Care Data
Potential Solutions from Precision Medicine for the Crisis of Chronic Disease
Machine Learning in Healthcare and Life Science
Entrepreneurship
Pioneering the World's First Public Data Utility
"Full Stack" Data Science with R for Startups: Production-ready with Open-Source Tools
Data Analytics
Machine Learning & Data Science in the Age of the GPU: Smarter, Faster, Better
Uncovering Feature Importance and Correlations in Human Behavioural Data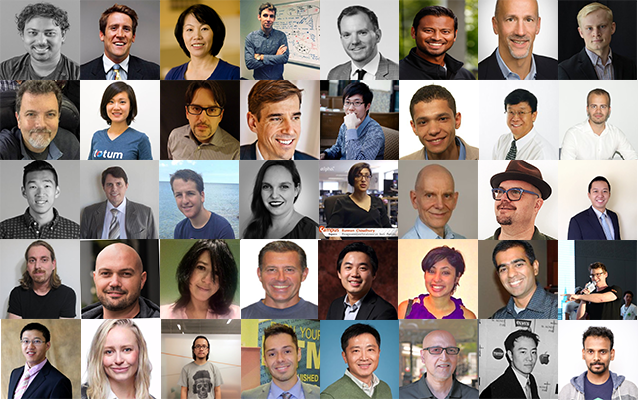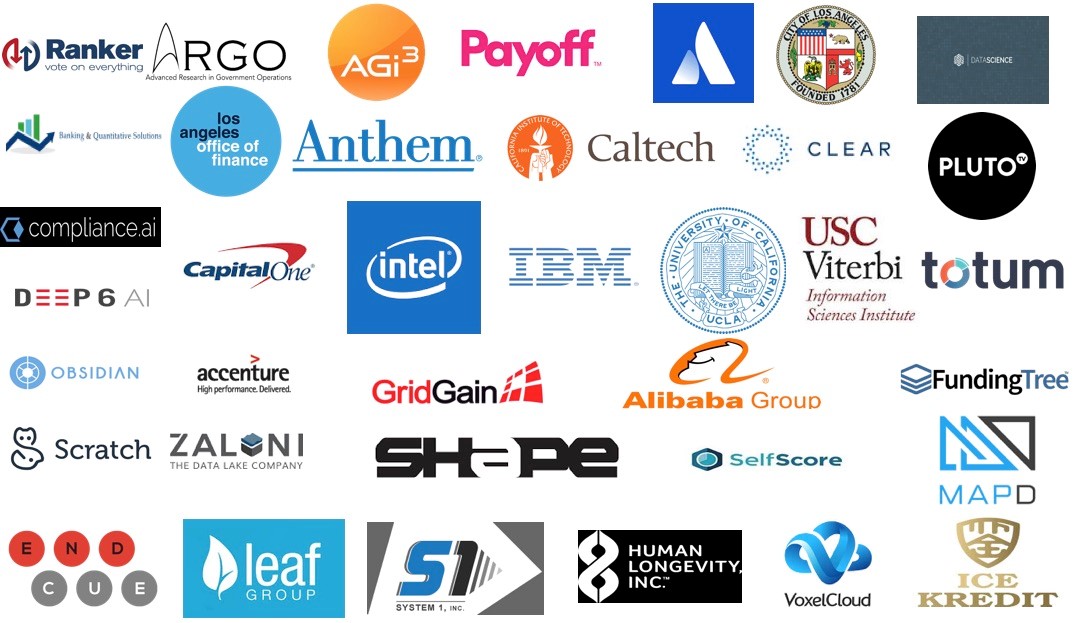 If you would like to learn more about the conference or partnership opportunities, contact us at conference@ideassn.org
*Lunch is not included in the ticket price.
---


Who are we?
Check out our previous packed out conference in Southern California Sept 2016: https://www.ideassn.org/socal-2016/