Description
The SoCal Biotech Mixer is presented to you by BCLA and JLABS San Diego.
Don't miss out the opportunity to learn more about JLABS in San Diego and to meet our event sponsors UCLA TDG and USC Stevens. Come network with fellow academics, entrepreneurs, and industry professionals over appetizers and drinks on September 6th at Phase Two Space in Culver city!
Program:
6.30 - 7.15 pm Registration & Networking
7.15 - 7.20 pm Welcome remarks
7.20 - 7.40 pm Connecting with JLABS
7.40 - 8.00 pm Sponsors spotlight: USC Stevens and UCLA TDG
8.00 - 9.00 pm Mix & mingle
Speaker: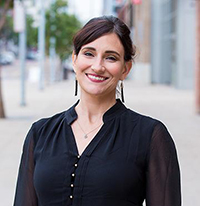 Kara Bortone, Head of JLABS San Diego
As Head of JLABS in San Diego, Kara is responsible for external engagement, innovation sourcing, company onboarding, portfolio management, operational excellence, educational programming and P&L. She catalyzes and supports the translation of science and technology into valuable solutions for patients and consumers across the pharmaceutical, medical device and consumer healthcare sectors. Kara joins Janssen R&D through Prescience International, where she was Director of Corporate Ventures, primarily focusing on the JLABS project. She has over 10 years experience in the European and the U.S. biotech sector. Prior to joining Prescience, Kara led the scientific communications and marketing for Belgian-based Galapagos NV at a period when the company grew from 60 to over 800 employees and completed its initialpublic offering on Euronext. She holds a BS in Chemistry from the University of North Carolina and a PhD in Biochemistry from the University of Texas.
About Johnson & Johnson Innovation, JLABS:

Johnson & Johnson Innovation, JLABS is a global network of open innovation ecosystems, enabling and empowering innovators across a broad healthcare spectrum including pharmaceutical, medical device, consumer and health tech sectors to create and accelerate the delivery of life-saving, life-enhancing health and wellness solutions to patients around the world. JLABS achieves this by providing the optimal environment for emerging companies to catalyze growth and optimize their research and development by opening them to vital industry connections, delivering entrepreneurial programs and providing a capital-efficient, flexible platform where they can transform the scientific discoveries of today into the breakthrough healthcare solutions of tomorrow. At JLABS, we value great ideas and are passionate about removing obstacles to success to help innovators unleash the potential of their early scientific discoveries. JLABS is a no-strings-attached model, which means entrepreneurs are free to develop their science while holding on to their intellectual property. JLABS also produces campaigns to seek out the best science called QuickFire Challenges. For more information, visit www.jlabs.jnjinnovation.com or follow @JLABS.
**By RSVPing to this event, you agree to join BCLA's mailing list to receive monthly newsletters and information on other exciting events happening in the LA biotech landscape! Your information may be shared with the partners organizing this event.**
***If you have RSVP'd for this event and come after registration period, we cannot guarantee your entrance. Please check the program in advance to be on time for registration.***
Parking:
Parking is located at the back of the building off of Corbett Street.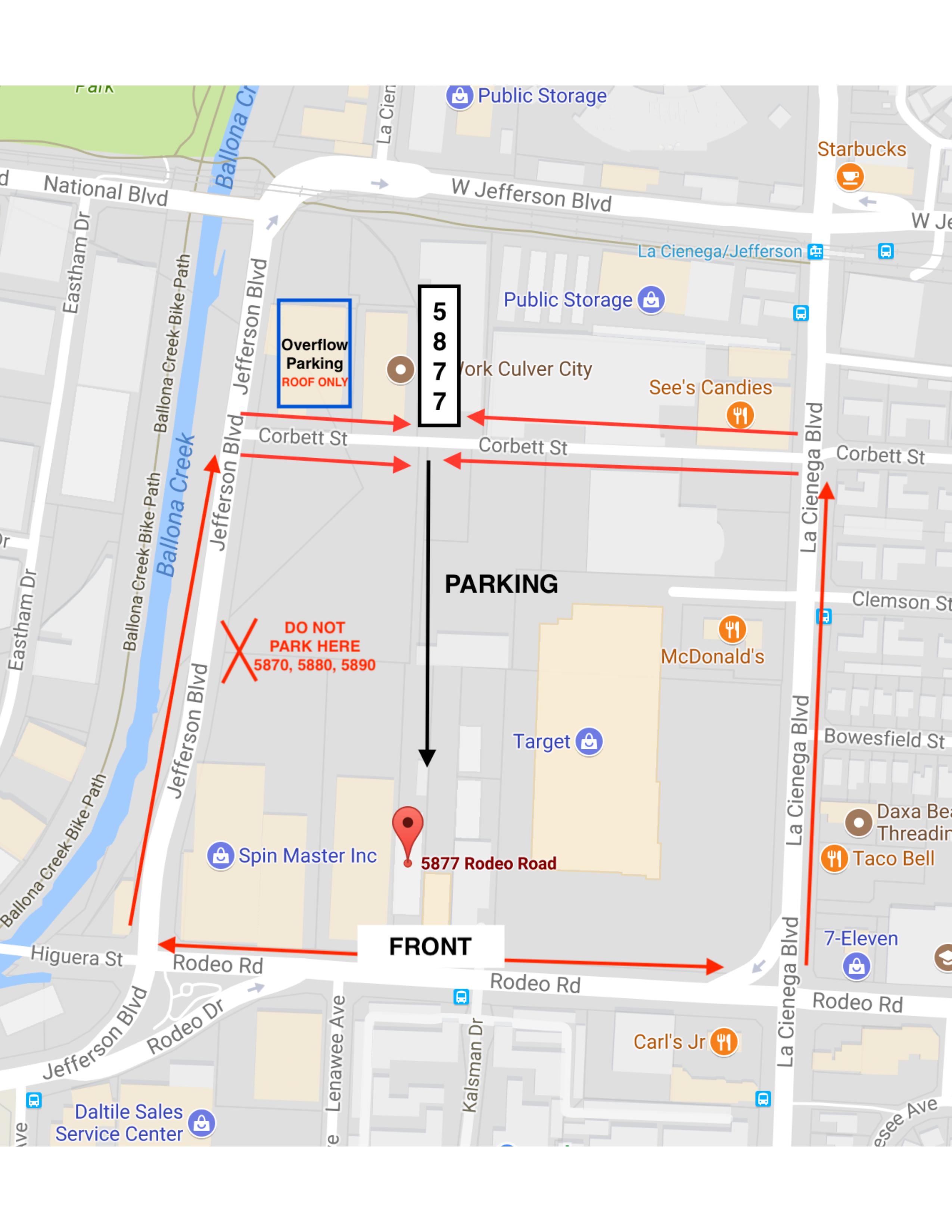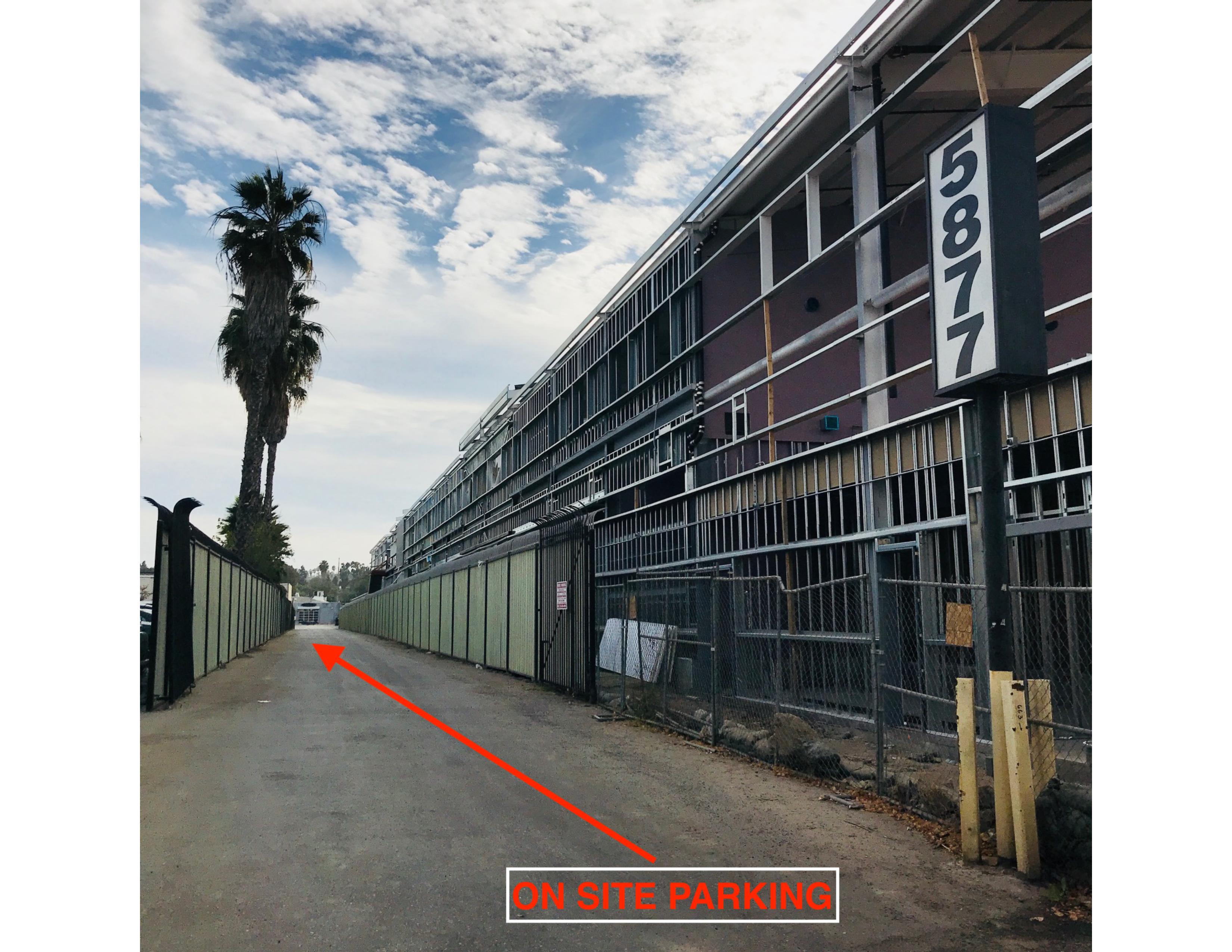 Organizers: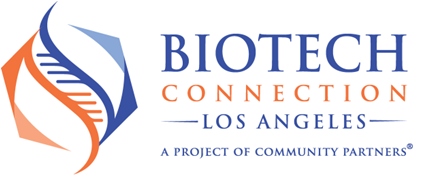 Biotech Connection Los Angeles (BCLA) is a project of the 501(c)(3) non-profit Community Partners. We are an organization run by academics and biotech professionals from all over Los Angeles and our mission is to inspire, educate and connect emerging scientists and entrepreneurs to grow and diversify biotech in LA. Los Angeles is home to renowned universities and research institutes producing top talents and exciting innovations. We are passionate about making our city a major biotech hub!
If you are interested in fostering early-stage entrepreneurship, retaining local talent, or just want to know more about what we do, subscribe to our newsletter, come to our events or donate to our cause. Let's build a vibrant LA biotech community together.
JLABS's vision is to provide a capital efficient and flexible platform where emerging companies can transform the scientific discoveries of today into the breakthrough healthcare products of tomorrow. To accelerate scientific discovery, business, financial and operational obstacles need to be removed so that companies can do what they do best, focus on the science and bringing innovative solutions to patients.
Event Sponsors: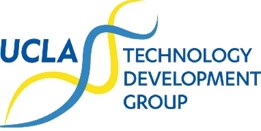 https://tdg.ucla.edu
UCLA Technology Development Group serves as a campus-wide gateway to Innovation, Research and Entrepreneurship. UCLA TDG mission is to:
- Promote UCLA innovation, research, teaching and entrepreneurship to benefit society
- Create economic value to support UCLA's scholarly and educational missions and the State of California
- Lead UCLA's research community to bring innovation to market.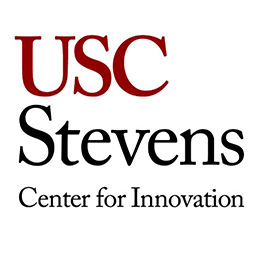 https://stevens.usc.edu
The USC Stevens Center for Innovation is a university-wide resource for USC innovators in the Office of the Provost. Designed to harness and advance the creative thinking and breakthrough research at USC for societal impact beyond traditional academic means, we focus on the licensing of technologies, expanding industry collaborations, and supporting start-ups.

Phase Two is a curated coworking space for tech, media, and entertainment. We are an event space for diverse groups to convene. We are studio space with the benefits of a community. We are an educational facility for those eager to learn. We are a screening room for art enthusiasts. We are a tech hub with an appreciation for platforms and scale. We are a space where entrepreneurs, technologists, creators and makers, come to work, mingle and play. We are [Your] Phase Two.
BCLA Core Sponsors: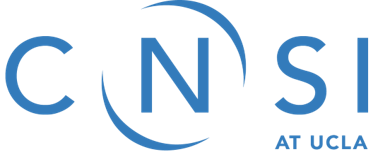 https://cnsi.ucla.edu
Established in 2000 as one of the Governor Gray Davis California Institutes for Science and Innovation, the California NanoSystems Institute (CNSI) is a hub of interdisciplinary research, translation, and education where scientists from diverse fields find common purpose in addressing grand challenges of the 21st century. With locations at the University of California's Los Angeles and Santa Barbara campuses, the CNSI leverages public and private investment to drive collaborative nanoscience research across disciplines, translates discoveries into knowledge-driven commercial enterprises, and educates the next generation of scientists and engineers.

https://dornsife.usc.edu/bridge-institute
Building upon the university's Michelson Center for Convergent Bioscience Initiative, the Bridge Institute unites eminent professors across the entire university, including the USC Dornsife College of Letters, Arts and Sciences, the USC Viterbi School of Engineering and the Keck School of Medicine of USC, as well as animators and cinematographers in the USC School of Cinematic Arts and the USC Institute for Creative Technologies, and technology transfer experts in the USC Stevens Center for Innovation. We are artists, engineers, scientists and physicians bridging the molecules of life to improve the human condition. Imagine a world where scientific data is released from the confines of its originating discipline, allowing us to better understand, integrate and advance knowledge. Our values are Teamwork, Imagination, Innovation, Learning, Teaching, and Convergence.

http://www.calstatela.edu/LABioStart
The LA BioStart Bioscience Entrepreneurs Boot Camp is a five-week, intensive training program that prepares emerging bioscience entrepreneurs to launch their own bioscience ventures. The boot camp is a collaborative project of Cal State LA, the Biocom Institute and the Los Angeles Cleantech Incubator.

Participants learn business fundamentals, leadership skills and bioscience knowledge from industry leaders and business experts. Funded by the Economic Development Administration, the training is offered at no charge to eligible participants.

Early-stage entrepreneurs, emerging entrepreneurs seeking to market bioscience ideas, and scientists, university faculty, postdoctoral fellows and graduate students should apply.