Description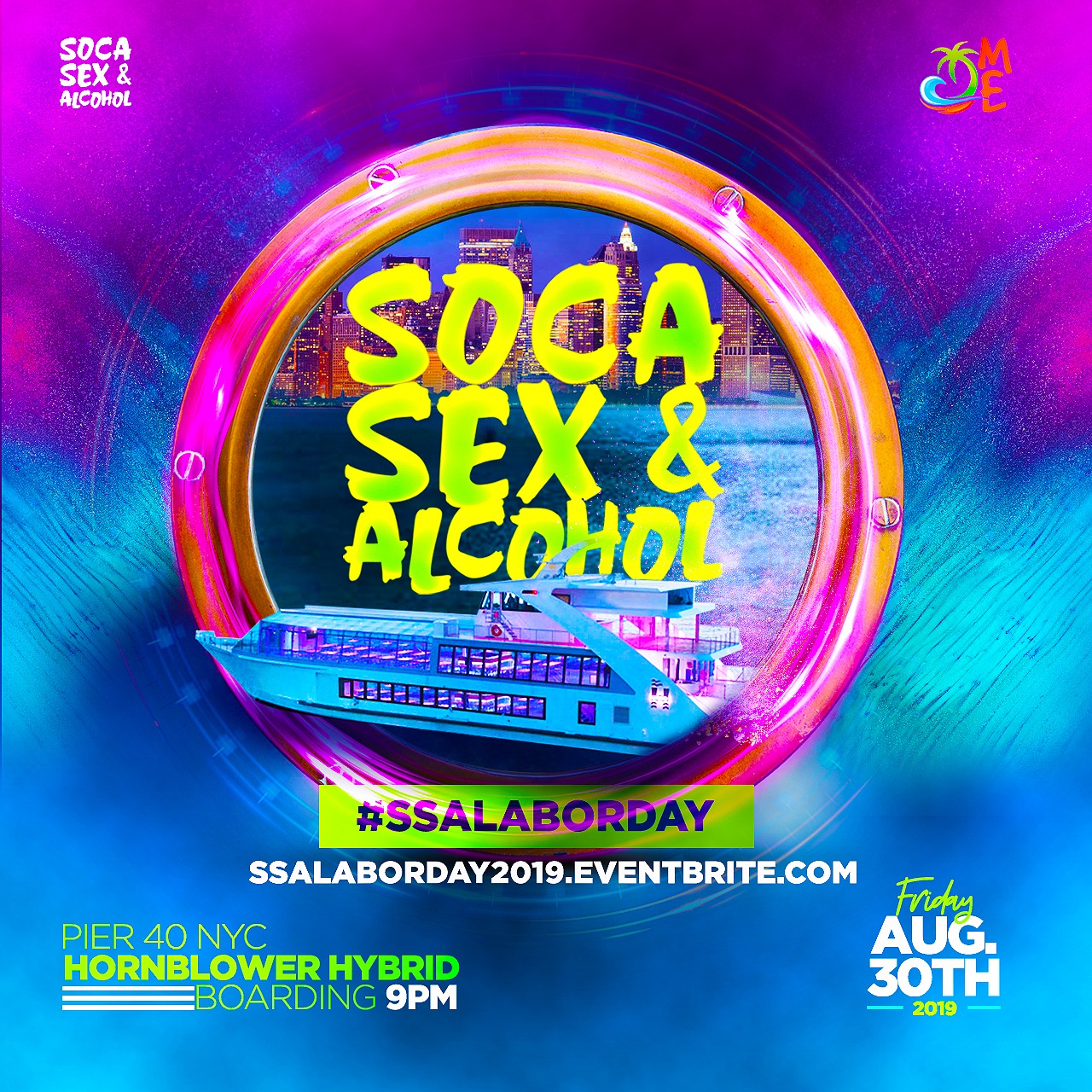 We're In an Empire State of Mind
This Labor Day it's all about SOCA SEX & ALCOHOL
On August 30th
Labor day (Carnival) Friday.
We Coming To Play Mas On The Water.
O.K........
Join The SSA Team And Come and Thing Up Because gal fi get tingssssss.
This will be a continuation of St Lucia and trinidad.
#SSASLU & #SSATRINIDAD

We're bringing back all the djs
All the vibes
All the energy
Allllll the loosenessssss
Oh Yea , We Have A Live Performance, By D PPL MAN, Yuh Know Yuh Like That.
Plus surprise artist sailing with we.
This Labor Day, Is Bachanal on Board
SSA LABORDAY
Get Your Tickets now.
Sticking is not a good idea.
IS SOCA SEX N ALCOHOL JEDDD