Description
Seize Opportunity And Rise

The goal of the SOAR Conference is to inspire women to become their best selves. Speakers are women leaders from Minnesota who direct businesses, organizations and their families with positive mindsets while achieving their goals.
SOAR is offered through a partnership with Women's Business Alliance, the City of Princeton and the Princeton Area Chamber of Commerce.The Women's Business Alliance provides women business owners with services to grow, finance or start a business. We have resources specific to women including advising and networking opportunities that support strategies for professional and business growth. We are a regional resource for women in business to expand leadership talents and capabilities.
https://www.soarconference2019.com/
Keynote Speaker: Kari Rhim of Rhim-Kenworth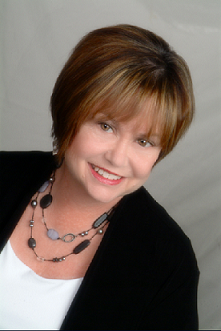 Also Featuring:
Nancy Liberski, District Director SBA MN

Pam Solberg Tapper, Coach for Success

Kathy Fauth, Mindful Spaces LLC

Kayla Strand, INDY Foundation

Denise Venus, Allianz Life

Kelly Sayre, Diamond Arrow Group
Opening Remarks by Senator Tina Smith

Luncheon Remarks by Congressman Pete Stauber
Read more: SOAR Conference Speakers
---
The Women's Business Alliance is a program of the Entrepreneur Fund and funded in part through a cooperative agreement with the U.S. Small Business Administration.

Organizer of SOAR Conference for Women
The Women's Business Alliance, a program of the Entrepreneur Fund, actively partners with entrepreneurs in northeast Minnesota, central Minnesota and northwest Wisconsin to spark growth and achieve success. We accelerate business growth with business loans and flexible financing, fuel success with strategic support and help promote a culture of entrepreneurship throughout the region.
 The Entrepreneur Fund does not discriminate in providing services to individuals on the basis of race, color, religion, sex, national origin, age, marital status, family status, physical or mental abilities. Reasonable accommodations for people with disabilities and people with limited English proficiency are available upon request. Make a request for arrangements at least 2 weeks in advance by calling 218-623-5729 or info@entrepreneurfund.org. The Entrepreneur Fund is an equal opportunity employer, lender and service provider.