Learn to make natural soap with us!
About this event
Basic Soap Making Class - Cold Process Olive Oil Soap for sensitive skin
Learn how to craft your very own all natural batch of soap from scratch. You will make a batch of olive oil soap during the class to take home with you. Approximately 10 or more bars. We will be hosting a class on making a basic castile homemade soap with olive oil. In the class you will learn the following...Basic saponification process of using lye to make soap and melt and pour options of soap making.- Ingredients that can be used to create an awesome batch of bath soap (herbs, oils, butters, scents, essential oils, colors)- Tips on creating your own soap recipes, online recipes resources, and sources for purchasing ingredients.- How to mix and use lye safely- How to mix and incorporate your ingredients- The different variety of molds that you can choose to form your soap- How to line your soap mold for easy release of soap- How to cut your soap logs into bars-Curing time and process for soap to be ready for use. Please sign the waiver in this link and return via email or bring with you before class start time.
** Pre- registration is required at least 48 hours before class start time or the class will be cancelled. Due to the usage of lye in the soap making process all students must be at least 18 years of age and sign a full waiver and release prior to the class. This class required attention to detail and full presence and awareness at all times during the class. This is a basic instructional class. **
Students will need to bring their own hand held stick mixer . They can be purchased at Wal Mart or online. If you have questions as to the best type, please contact us before the event.
***You will be provided with safety glasses/goggles, rubber gloves, and a basic disposable mask, (If you have a chemical mask or would like to purchase one of your own for the class, contact us in advance and we can provide information on which mask to purchase) bring an old towel with you to class. (All personal protective equipment will be provided for your use and included in your kit.
Due to COVID safety and distancing we will be wearing masks at all times and the class will be held outdoors. All PPE is new and yours to take home with you after the class. Due to the expense of materials and set up prior to the event, there will be no refunds. We ask that you be healthy and feeling well to attend the event. If you are experiencing any symptoms, please contact us and we will discuss options for attending an alternate event time.
Dress comfortably, in casual work clothing, and wear long sleeves.You will leave with a box loaf of soap that yields approximately 10+ regular bars of soap. It will take at least 4 - 6 weeks for the soap to cure before use. You may bring a non-alcoholic beverage of your choice. We will provide water during the break.Class times start promptly. Please arrive at least 10 minutes before class time to get settled. We look forward to seeing you soon!
Gina & The Makers at Pluff Mud Mercantile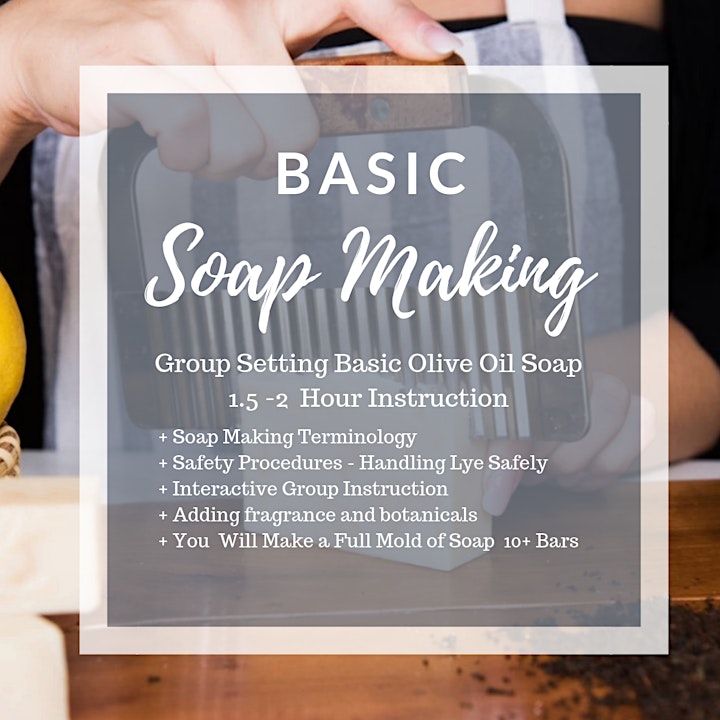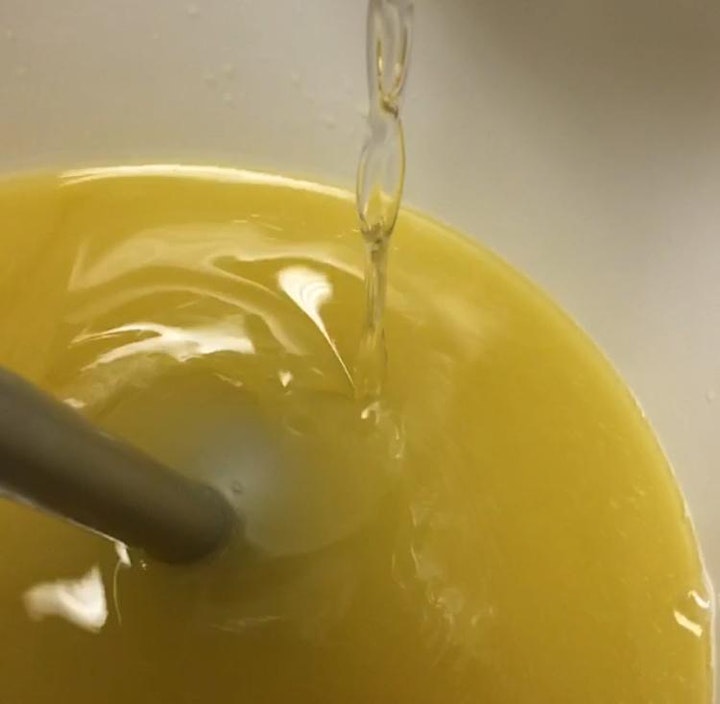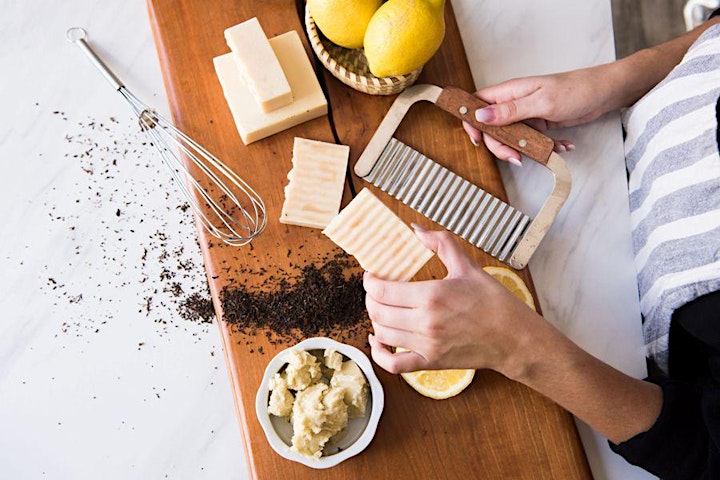 Organizer of Soap Making at Pluff Mud Mercantile
Gina Moore is the Shopkeep of this new community shopping and gathering place, Pluff Mud Mercantile. A place to shop, meet, greet, old friends and new. Share, shop, converse and shed a tear.  Learn a few things, take a class, join a workshop and evolve. We are more than a mere store, we are a place to connect and feel at home. Pluff Mud Mercantile is a mission, a ministry of love and joy, growth and evolution to my journey of an even more God realized life. Come by and say hello we are happy to be here!
Pluff Mud Mercantile ~ Goods for Salt and Soul...An eclectic mix of gifts, jewelry, clothing, home decor and specialty items.
This is a new chapter of a dream.... A unique store with a community  atmosphere including hand selected items that soothe the soul.  Some items are hand crafted, some, local, some are mainstream,  and all blend together for a pleasing shopping experience in the West Ashley area of Charleston.  This a place built with love, with a mission and purpose to serve others.