Description
IxDA Pittsburgh is excited to present Jamin Hegeman, VP of Design at Capital One, to share with us his expertise in Service Design.
Please join us in East Liberty on Tuesday, February 19th at AlphaLab Gear. Doors will open at 6:00pm, and we'll get started around 6:30pm, so come early to catch up with your peers and meet some of the AlphaLab companies.
About the talk
Service design is no longer new or unknown. The practice is maturing as service design firms gain experience and organizations start to bring service design in house. Journey maps are all the rage, and everyone is talking about designing for the end to end customer experience. So what does it take to be a great service designer? What need do service designers address? What is the craft of service design? How might you build service design into your team? How do you scale it?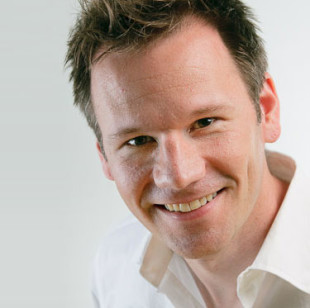 About Jamin
Jamin Hegeman (@jamin), VP Design, Capital One, is a leader in the global Service Design movement. In his role as vice president of the Service Design Network he has been a vocal advocate for the discipline of design. In his day job, he is responsible for building design capabilities and transforming the culture of one of the largest and most visibly design-centric financial services firms. His work and ideas have appeared in the book, This Is Service Design Thinking and This Is Service Design Doing. He is a designer, poet, soccer player, and home brewer. Jamin holds a master's degree in design from Carnegie Mellon University, and bachelor of art's degree in poetry writing from the University of Pittsburgh.
About the venue
We are grateful to AlphaLab Gear, a software accelerator supporting early stage companies to build and grow, for hosting us. If you're not familiar with AlphaLab we would encourage you to learn more about the work they do supporting technology and design in Pittsburgh.

---
Never miss an event by joining the IxDA Pittsburgh mailing list.