So You Want to be a CleanTech CEO? Experiences and stories from the trenches with a panel of cleantech company CEOs

Wednesday, April 4, 2012 from 11:30 AM to 1:30 PM (PDT)
Event Details


California companies continue to bring in the majority of cleantech venture capital dollars, raising $2.8 billion in 2011. With this much money in the system, it would seem that being a cleantech CEO would be an easy assignment. However, with any new ventures and new industries there are also many new challenges. This panel of cleantech CEOs will provide insider perspective on the opportunities and trials of leading a high growth company in this high growth industry. 
Who should attend:
Cleantech industry executives
Entrepreneurs and start-up company teams
Strategic advisors and tech industry service providers
University researchers and graduate students
VC and other cleantech investors
Speakers:
Chuck Copin - Renewit
Sue Hodges - K&L Gates
Arnold Klann - Bluefire Renewables
Kevin Maloney - QuantumSphere
Patrick Thompson - EmiSense
 This program is jointly hosted by CleanTechOC and OCTANe.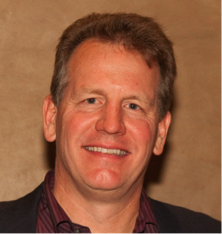 Chuck Copin - CEO, Renewit

Chuck has enjoyed an expansive career with a unique mix of entrepreneurism and working with global corporate companies. Early in his career Chuck was with marketing and advertising agencies, Wunderman Worldwide and BBDO working on both domestic and international campaigns for accounts as varied as Phillip Morris, Miller Brewing, Kraft General Foods, American Express, PepsiCo, FedEx, and Sprint Worldwide. With the launch of the internet, Chuck moved into technology and was on the senior management team of two enterprise scale web development start-ups, iXL and Agency.com, that listed on NASDAQ. He led the corporate business development efforts for both companies and signed major outsourcing deals for clients including Bank of America, Intel, AT&T and Hewlett-Packard. Chuck was on the team that started AppGenesys, a managed software business funded by Intel Capital, Softbank and Chase where he handled sales and marketing and managed client relationships with General Electric, Kinko's and Merrill Lynch among others. Next, Chuck was recruited by a US private equity firm to build an outsourcing business in China for US mid-market consumer hardgoods brands. At ThreeSixty Sourcing, Chuck ran global business development responsible for customer acquisition and senior level relationship management that included ACCO Brands, EcoLab, Elmer's, Pacific Cycle, Sunbeam and Coleman. At Renewit, Chuck is leading the capital raising and global business formation activities as well as driving front-line sales for several key channels. Building a successful company that provides people in the developing world access to technology so that they can improve their lives is Chuck's goal for Renewit.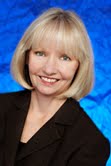 Sue Hodges - Partner, K&L Gates
Sue Hodges is a partner in the firm's San Diego and Los Angeles offices. She focuses her practice on corporate, finance and bankruptcy/insolvency matters. With broad experience in all areas of bankruptcy, commercial and finance law, Ms. Hodges has handled complex insolvency matters including loan work-outs, lending transactions, debt restructuring transactions, foreclosures and receiverships, commercial, bankruptcy and insolvency litigation, debtor and creditor representations in bankruptcy cases, and acquisitions of distressed assets. Her corporate and finance practice focuses on commercial transactions and asset based lending, including debt and equity financings and general business transactions. Ms. Hodges has also represented issuers and borrowers in debt transactions, financial institutions in lending and restructuring matters, and buyers and sellers in acquisition transactions. A significant portion of her practice, when not representing asset based lenders and financial institutions, is devoted to representing investors and companies in the alternative energy industry. Ms. Hodges' clients include issuers and investors, buyers and sellers in acquisition transactions, financial institutions including commercial banks and asset based lenders, parties to real and personal property leases, licensees and licensors of technology, creditors' committees and debtors.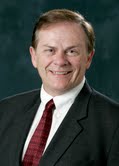 Arnold R. Klann – CEO and President, BlueFire Ethanol
Mr. Klann's specialty is frontier technology development and has over thirty five years of experience in new technology development and commercialization, corporate management, project finance, design engineering, construction, start-up, environmental permitting, and real estate development. Mr. Klann currently serves as the President of BlueFire Ethanol, ARK Energy, and Arkenol. As founder of these companies, Mr. Klann has been responsible for the successful development or acquisition of over 610 megawatts of natural gas-fired cogeneration facilities, and been the driving force behind the research and development effort leading to the commercialization of the Arkenol technology.  Areas of technical expertise include high efficiency cogeneration development using natural gas-fired and solid fuels technologies, ocean thermal energy conversion, deep water ocean exploration and offshore oil exploration design and operations. Mr. Klann currently serves on several international non-profit corporation boards for health, faith, and human rights.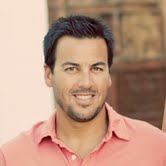 Kevin Maloney - President & Co-founder, QuantamSphere
Mr. Maloney is responsible for QuantumSphere's vision, business strategy, and marketing execution and has helped secure more than $20 million in funding since the company's 2002 inception. His seasoned investment, business development, and marketing experience has significantly contributed to QuantumSphere's global exposure and innovative business approach over the last eight years. Prior to co-founding QuantumSphere, Mr. Maloney was vice president of institutional sales and marketing at First American Corp. (NYSE: FAF) working in the Capital Management and Trust Division. Previously, Mr. Maloney served as compliance officer and principal at Pacific Investment Management Company (PIMCO), an institutional investment advisory firm with over $1.2 trillion in assets under management.With a lifelong passion for health and fitness, immediately after college Mr. Maloney co-founded 8Blend®, Ready-to-Blend all natural fruit smoothies, which grew into a leading pre-packaged solution for convenient, healthy, freshly blended beverages, selling more than 10 million units nationally before getting acquired. Mr. Maloney has raised capital for numerous private equity placements and held NASD Series 7, 26, 63, and 65 securities licenses. Mr. Maloney is a frequent speaker and panelist at various universities and industry conferences and a member of the American Chemical Society (ACS) and Young President's Organization (YPO). He is also a mentor with Big Brothers Big Sisters of Orange County and an active board member for the Orange County Boy Scouts of America. Mr. Maloney has several U.S. patents issued (and applications pending), earned his B.A. from the University of California, Irvine and an M.B.A. from Pepperdine University.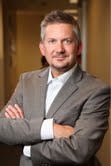 Patrick Thompson - CEO, EmiSense
Mr. Thompson founded EmiSense in 2009, in partnership with corporate investor CoorsTek, the world's largest supplier of technical ceramics.  EmiSense develops next-generation combustion sensors, combining smart electronics and advanced materials.  Prior to EmiSense, Mr. Thompson founded Innovate Motorsports, a leader in air/fuel ratio meters and gauges for the performance aftermarkets (acquired by Dover Corporation in 2009).  Prior to Innovate, Mr. Thompson was a founder of InterWorks Computer Products, a leading supplier of modular VOIP subsystems for internetworking equipment vendors (acquired by Sanmina in 2000).  Prior to InterWorks, Mr. Thompson was a founding employee and VP of Operations of New Media Corporation, a supplier of PCMCIA laptop peripherals, including sound, SCSI, Ethernet, and memory card products (acquired by AMP/Tyco in 1993).  Mr. Thompson graduated from the University of California, Berkeley. 
Have questions about So You Want to be a CleanTech CEO? Experiences and stories from the trenches with a panel of cleantech company CEOs?
Contact OCTANe
When & Where

Chapman University - Beckman Hall
Bush Conference Room, Rm 404
Orange, CA


Wednesday, April 4, 2012 from 11:30 AM to 1:30 PM (PDT)
Add to my calendar
Organizer
OCTANe
Website:http://www.octaneoc.org/organizer/octane-2/
So You Want to be a CleanTech CEO? Experiences and stories from the trenches with a panel of cleantech company CEOs