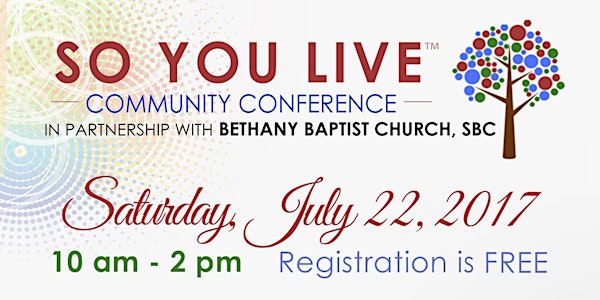 So You Live Community Conference in partnership with Bethany Baptist Church...
Location
Bethany Baptist Church Sbc
7304 Homestead Road
Houston, TX 77028
Description
This annual conference is created for every member of your family! There will be several breakout sessions that will cover topics about bullying, life skills, healthy relationships, parenting, mental health, budgeting, and so much more! Our Keynote Speaker, Dr. Kota Reddy, will be talking about how you and your family can live long and healthy lives. From what you eat, to what you consume in your mind, it's all very important for our bodies to be the best that they can be! Be sure to come out to this free event! Lunch will be provided.