So What's YOUR Story? - Workshop (Live & Streaming)

Saturday, February 11, 2012 from 8:30 AM to 6:00 PM (PST)
Event Details
NOTE: This event has been postponed. We will reschedule this workshop in the next few weeks. We are sorry for any inconvenience this may have caused you.
So What's YOUR Story? is a daylong workshop that will change how you think and talk about your business, products, and services forever.
This workshop brings together five incredible speakers… a two-time Emmy Award-winning TV producer, a professional writer and director, a well-known angel investor, a visual storytelling instructor, and a Silicon Valley pitch coach…. to teach you the power of using story in your business.
Here's a brief overview of what you will experience at this workshop:
So What's YOUR Story? is the first workshop of its kind in Silicon Valley, designed to teach entrepreneurs, CEOs, and marketers how to tell more convincing and memorable stories about their company, products, and services.
You can attend the live event at the Citrix Startup Accelerator in Santa Clara, California or watch through the live stream, no matter where you are in the world. To get a sneak peek at the OneToTheWorld streaming technology, look here.

You MUST be able to tell YOUR stories in a compelling way, both verbally and visually, to convince investors and customers to give you money! However, most people are just sounding off with bits, bytes, and bullets in hopes of making a strong impact and getting people to take action. Are you trying to separate yourself from others? Is it working?
YOUR stories are the key to getting people to understand what you do. It's YOUR stories people will remember and repeat... more than any fact or figure you include in any presentation.
Are you an entrepreneur,  a CEO, or a marketer searching for a better and more effective way to communicate the value of your business, products, or services? If yes, this is THE workshop to attend.
YOUR 15-Minutes of Fame

There's one more really exciting innovative take-away you will get from this workshop. Each of you will get your "YOUR 15-Minutes of Fame" by sitting down with one of the presenters (or prequalified mentors) privately, one-on-one, to talk about your story ideas that you developed during the workshop.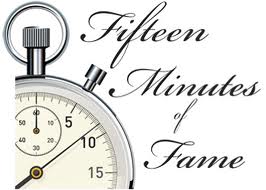 Your private conversation can be recorded for you to share with your team back home. This is a very unique opportunity that is included in the price of admission.
Every person attending this workshop will get 15-Minutes of Fame. We will not leave until all people have had the opportunity to discuss their story ideas! That's our commitment and promise to each and everyone of you! Alternatively, you can also choose to have a follow-up call for YOUR 15-Minutes of Fame anytime within 60 days of the workshop.

Here is a brief bio for each presenter and what they will cover:
---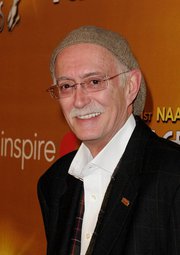 Conrad Ricketts, founder of Ricketts.TV, Executive Producer, "Extreme Makeover: Home Edition" (first 6 seasons), and highly sought-after motivational speaker.
Conrad has produced hundreds of hours of television and changed the face of reality TV. He is the winner of two Emmy Awards for "Best Reality TV Show," and a two-time winner of the People's Choice Award. Conrad has been nominated for an Academy Award, Producer's Guild Award, and NAACP Image Award.
None of this would have been possible without raising millions of dollars, and Conrad is going to show you how to use story and video to reach out and grab the attention of investors, customers, and prospects. He will share his vision, expertise, know-how, successes, and failures to help you understand the power of story and how to use story in business... just as he does on TV.
---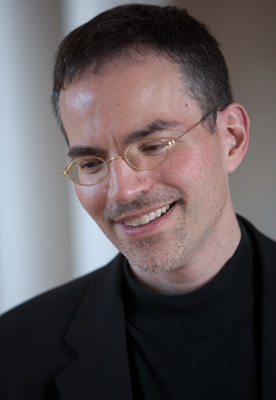 Mark Levy, founder of Levy Innovation, branding consultant, professional writer, speaker, and director of shows.
Mark is the founder of Levy Innovation LLC, a marketing strategy firm that helps clients increase their fees by up to 2,000%.

Marshall Goldsmith, who the London Times calls one of the world's 50 most influential management thinkers, says "Mark helped me understand who I am, establish my brand, and communicate my brand to the world." Fast Company "Expert Blogger" Cali Yost says: "Mark helped me rethink my entire business in a day. He's a miracle worker."

Before devoting his work fulltime to Levy Innovation, Mark served as Chief Marketing Officer at an Inc. 5000 experiential branding organization whose clients include Bank of America, Harvard University, Samsung, Time Warner, Tivo, and Stanford University.

Mark has written for the New York Times, and has written or co-created five books. His latest book, "Accidental Genius: Using Writing to Generate Your Best Ideas, Insight, and Content," has been translated into eleven languages. He has also taught research writing at Rutgers University.

In addition to being a branding consultant, Mark creates magic tricks and shows. His work has appeared in Las Vegas and Carnegie Hall, and on all the major television networks. He is also the co-creator of the off-Broadway show, "Chamber Magic," which is the longest-running one-person show in New York City.
During Mark's session, you will learn how to quickly get to the heart of the matter when communicating the value of your business, products or services. Mark will teach you how to get at those relevant and meaningful facts and figures that you can easily turn into compelling and memorable stories. You will learn how to think in story rather than bits and bytes along with how to leave an ever lasting impression on the people who hear you speak.
---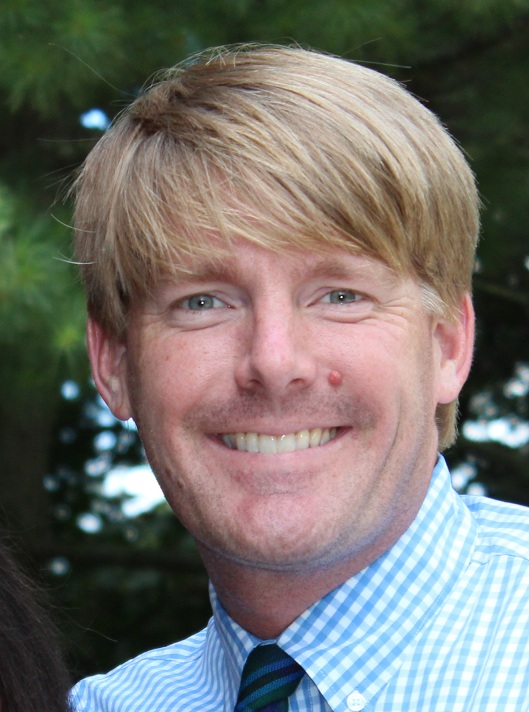 Steve Douglass, New Media Instructor, author, inventor and speaker.
Steve has cracked the code on how to use visual storytelling to gain the attention of any audience you seek. He is joining us from Chicago where after working at ESPN telling great stories, transformed visual storytelling in the education space.
Steve will help you build your visual story with specific creative shots that will help you connect with your audience by providing visual insight, depth and breadth to your unique story. He will give you an actual step by step process needed to shoot and edit your own authentic story, so you can share your passion with your specific audience in a totally new way.
One of the best examples of Steve's work can be found at Kickstarter.com where he helped one entrepneur create a visual story for investors to watch before making an investment.
The original goal was to raise $10,000, but the video was so persuasive that the company raised $52,407! Watch the video and see if you aren't compelled to take action (even though the investment window is now closed.)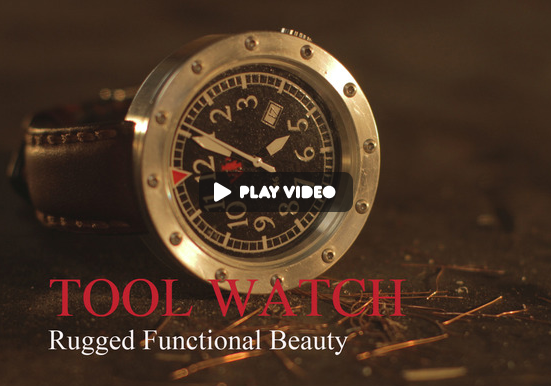 Steve will be teaching you his proven visual storytelling techniques that will give you practical steps in how to create your own visual stories using the most available and convincing media today.
You will receive everything you need in order to discover, plan, design, and create a powerful and compelling way to get investors to take more interest in you and invest or customers to seek you out and buy from you.
---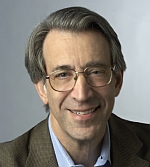 Max Shapiro, CEO and founder of PeopleConnect, author, speaker, and angel investor.
Max is the founder and CEO of PeopleConnect. His unique blend of experience, creativity and persistence has made it possible for many startups and established companies to add key members to their teams.
Max is extremely well known in investment circles of all shapes and sizes. He has personally seen and heard over 10,000 presentations by entreprenuers. He will share stories about people who thought they were telling a story, but ended up deep in the bits and bytes of the business.

PeopleConnect has helped many early stage high tech startups find employees willing to work for options only using its unique "Employees Without Paychecks" model. In addition, PeopleConnect fills a multitude of different positions for Fortune 1000 companies including Dolby and Ricoh as well many VC and Angel backed high tech and CleanTech companies.


Max was the youngest talent scout in the history of the NBA, serving as Chief Scout for the Phoenix Suns. He owned and operated a company that produced sports camps for children and baseball and basketball fantasy camps for adults. Partnering with some of the greatest names in sports to direct his camps- Wiilie Mays, Mickey Mantle, John Wooden, Pat Riley, Magic Johnson, and Billy Casper.

Max brings a great deal of success in identifying talent, be it on a baseball field, basketball court, or the corporate environment. Max will teach you how to grab the attention of an investor and hold onto it until they invest in your company.
---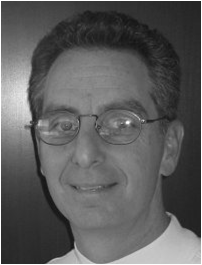 Nathan Gold, founder of The Demo Coach, author, speaker, presentation and product demo coach.
Nathan has given over 15,000 presentations and product demos in his career. In September 2000, Nathan started The Demo Coach business because he believed he could help other people learn to give more compelling and memorable presentations and demos.
Since then, he has coached hundreds of people all around the world for high stakes opportunities in sales meetings, trade shows, key notes and, especially angel and venture funding.

Nathan is a two-time winner of the distinguished DEMOgod Award, given to him at DEMOmobile 2000 for being "A one man walking communications store with the ability to deliver an incredibly well-timed demonstration." And again, at DEMOfall 2005, for his demo of U3. Also, Nathan has a success rate of 62% of the people he coaches for their on stage performance at DEMO win DEMOgod Awards. He has published a book named Giving Memorable Product Demos, printed in June, 2009, available on Amazon.com.

Recently, Nathan helped GetAround.com win 1st place at TechCrunch Disprupt along with $50,000. He has also helped Glue Networks raise $4.5 from only angels, Education.com raise $9.2 million Series B and Sim Ops Studios raise $3 million Series A. At DEMOfall 09, 4 out of 5 on stage DEMOgod Award winners and both $1M Media Prize People's Choice Award winners were coached by Nathan. He is also the presentation and demo coach for the DLA Piper Venture Pipeline Group, Citrix Startup Accelerator, SVForum.org, Keiretsu Forum Entrepreneur Academy, and Ewing Marion Kauffman Foundation.
Nathan has made or seen just about every mistake in presentations and demos and then some. Once you get into the office of your investor, customer, or prospect, you must be able to present yourself and your stories to audiences of all sizes.
Nathan's presentation will reveal to you The Top 12 Mistakes People Make When Presenting And How To Avoid Them.
---
Who Should Attend?
If you are an entrepreneur, CEO, marketer, or you just want to be able to tell your stories in compelling and memorable ways, join us at So, What's YOUR Story? and learn how to communicate with investors, customers, and propspects in ways you have never even dreamed of!
---
Sponsors




---
BONUS #1
A personally signed copy of
Accidental Genius by Mark Levy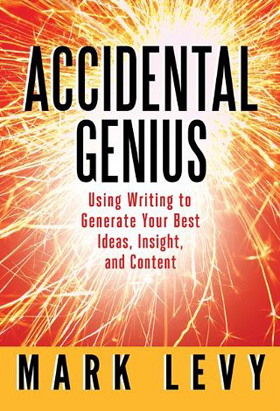 BONUS #2
A personally signed copy of
Giving Memorable Product Demos by Nathan Gold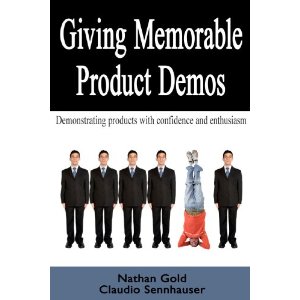 BONUS #3

WeVideo is redefining video editing by leveraging the strength of the cloud. They make video storytelling and unique social editing accessible to all. With WeVideo, you simply upload your video clips and photos, create your storylines, and edit them in the cloud right inside your browser. For you, that means there's no video editing software to download. All video story creation takes place in the browser on your smartphone, tablet, or computer. And, best of all, all video rendering (both SD and HD) are done in the cloud at lightening speeds!
WeVideo representatives will be at this workshop to demonstrate WeVideo and take direct questions from the audience. You will even have the opportunity to take WeVideo out for a test drive.
When & Where
4555 Great America Parkway
Third Floor
Santa Clara, CA 95054


Saturday, February 11, 2012 from 8:30 AM to 6:00 PM (PST)
Add to my calendar
Organizer
My name is Nathan Gold, also known as The Demo Coach. I hail from the San Francisco Bay Area and travel around the world coaching and training people on how to prepare for high-stakes presentations. I do this through workshops, seminars, keynotes, and 1:1 sessions, both in person and online.