Description
Smashing Ideas worked on a proof of concept to demonstrate how voice-based UI (such as Alexa, Siri, Cortana, or Google) can drastically improve the patient care experience. As they progressed through the various technical aspects, they discussed how best to present this proof of concept — not really feeling inspired by cranking out yet another slideshow. The interactive nature of the story they were crafting demanded something more. Then someone said the word "diorama."
Lulu Xiao, Antonio Holguin, and Drory Ben-Menachem will share the story of why they focused on healthcare, some of the existing challenges in the industry that galvanized this focus, and the decisions that drove the creation of the diorama. They'll also touch on some of the questions generated during the course of the project, many of which are still actively being explored.
AUDIENCE TAKEAWAYS
Insights into the current state of hospital care and how technology used thoughtfully can serve as powerful change-agents.

A fresh perspective on how we should approach designing and developing experiences for/with increasingly smarter devices.

An alternative to the conventional wisdom of how to present ideas to potential stakeholders.
SCHEDULE
6:30 PM: Doors open
6:30 - 7:00PM: Food, drink and networking
7:00 - 8:00 PM: Presentation with Q&A
8:00 - 8:30 PM: More food, drink and conversation
8:30 PM: The event concludes
About the Speakers
Drory Ben-Menachem, Creative Director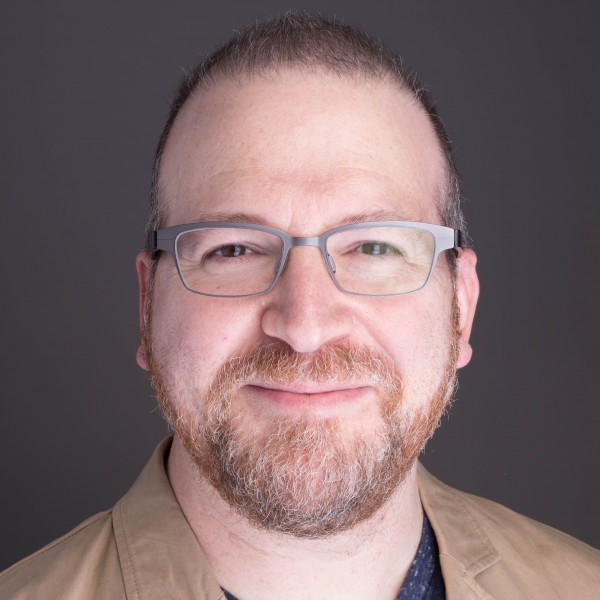 As a key member of Smashing Ideas' design leadership, Drory is not what many would consider a "designer" in the classic sense (if there even is still such a thing). A self-trained designer, he taps into his experience in creative strategy, product design, and marketing to tackle crazy-complex problems that would give others hives. He leans toward the UX end of the scale (Lean UX jokes welcome here), but also likes making things pretty and crafting compelling stories for people to experience. He loves getting into users' heads and hearts to really understand what makes them tick and gets them excited – and then serving as their champion throughout the project.
On the side, he's spent years trying to figure out how to combine his two aspirational hobbies into one – gourmet chef and rally driver. He's also known for blending movie quotes into everyday conversation, splits time between ice hockey and rock climbing, and is confident he'd probably not embarrass himself too badly on Jeopardy. Probably.
Lulu Xiao, Senior Strategist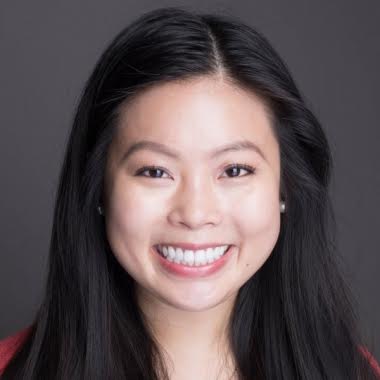 As a core member of Smashing's Strategy team, Lulu is an advocate for user-centered design and leads product envisioning and user research efforts for Fortune 500 clients. With five years of experience in tech consulting, she specializes in identifying consumer as well as client insights and validating value propositions to drive design and development decisions. On the side, she is consistently striving to build open, feedback-rich teams that enable organizations to achieve a more positive, productive culture. Currently pursuing a Master's in Human Centered Design & Engineering from the University of Washington and with a B.S. from the Wharton School at UPenn, her happy place is at the intersection of UX and business. Lulu's work has helped clients around the world and in a variety of industries – from Johnson Controls, Microsoft, Marriott, and Kraft/Mondelez to the U.S. Office of Personnel Management – create meaningful user experiences that meet their business objectives.
One of Lulu's dreams since childhood is to parent a pet teacup pig, who will likely be named Caesar. Outside of daydreaming about Caesar, you'll find Lulu building things, growing her whisky connoisseur chops (sorry Caesar, her love for puns is too great), or globe-trotting the world. She loves discovery and experiences that build empathy for different cultures and people.
Antonio Holguin, Associate Principal Designer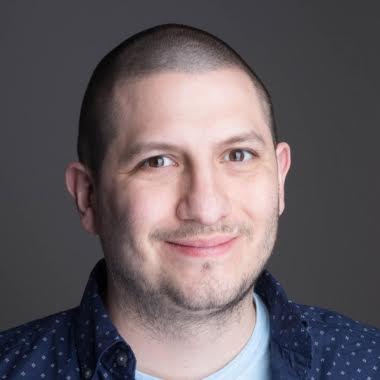 Part maker, part artist, Antonio has spent most of his professional life exploring the relationship between designed experiences and how humans perceive and interact with them. As a 10-year Smashing veteran, he lends his talents to the development of mobile apps, interactive websites, games, and connected smart products. With a passion for creating digital experiences that are accessible to all, Antonio is happiest at the intersection of physical and digital, and you'll often find him experimenting with ways to make complex tech approachable and - gasp - simple to the user.
While some designers are known to have their heads in the clouds, Antonio prefers the stars. As Smashing's resident space expert, his passion for the expanse beyond our planet can be seen in his art and in his thorough Star Wars conspiracy theories (be sure to ask him about the relationship between Snoke and Luke). Whether it's designing, drawing, painting, tinkering with tech, or baking up a serious storm, Antonio's drive to 'create' influences everything he does.
-------------------------------------------------------
This event is FREE for members - To register, click the 'Tickets' button and select 'Enter promotional code' to use the code sent to you via email. Not sure if you are a member, or didn't get the email? Log in to the http://www.pssigchi.org website to check your status.
General Admission (non-members) can register for $7.50 per ticket. Paid tickets are nonrefundable. No on-site ticket sales, please pre-register for this event.
Service Animals only for this event, please.
Thank you to our food & beverage sponsor for the evening: