Description
Come join the Youngstown Business Incubator's So Good Program for their first annual Social Enterprise Conference! Located at the Williamson College of Business and Administration, one can admire and acquire valuable information given by social entrepreneurs themselves! It is sure to be a day full of inspiration, with business owners and entrepreneurs trying to make their mark on the world, just like you!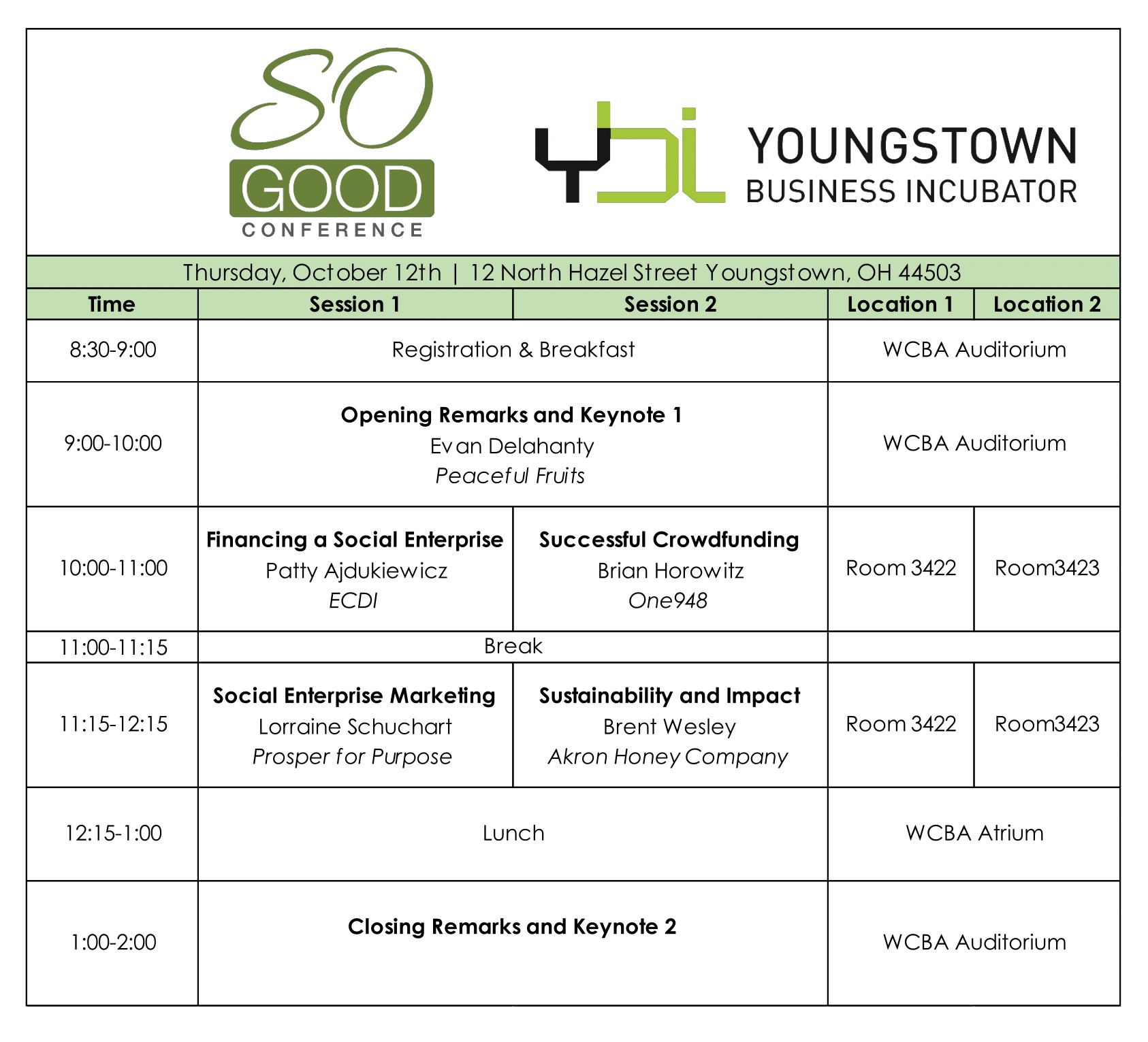 KEYNOTE SPEAKERs:
Evan Delahanty, Peaceful Fruits: peacefulfruits.com
Brandon Edwin Chrostowski, EDWINS Leadership & Restaurant Institute: edwinsrestaurant.org
Breakout Session Speakers include:
Lorraine Schuchart, Prosper for Purpose: prosperforpurpose.com
Brian Horowitz, One948: one948.com
Economic Community Development Institute: https://www.ecdi.org
Brent Wesley, Akron Honey Company: akronhoney.com

Special thanks to our Social Impact Sponsor, The Raymond John Wean Foundation!

Requests for refunds after 9/28/2017 will only be eligible for a 50% refund. No refunds will be given after 10/5/17.