Description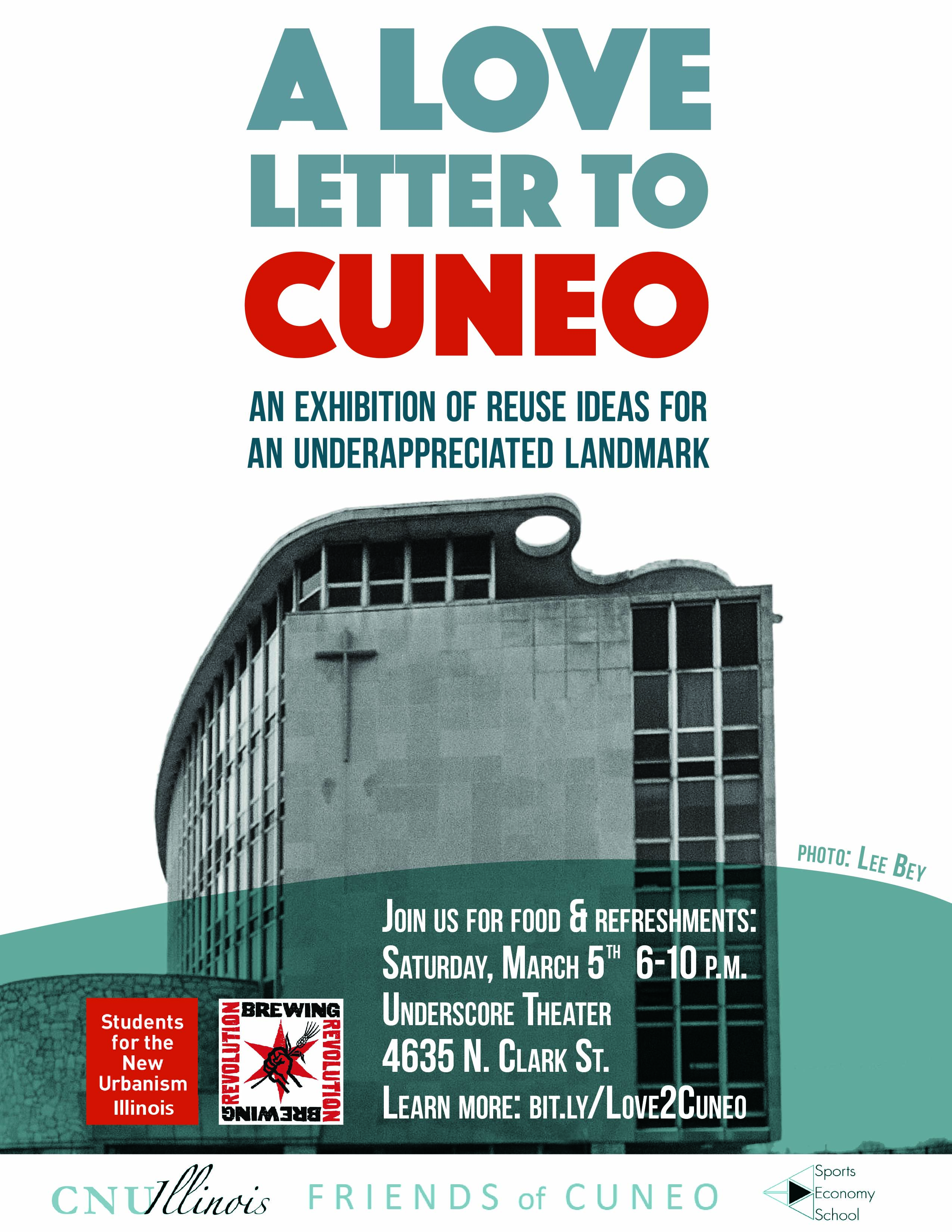 SNU-IL

Design Charette Exhibit
In November of 2015, students from different Chicago-area graduate programs came together through multidisciplinary intersections. From these intersections sprouted design proposals and strategic plans for the redevelopment of the Maryville properties and abandoned Cuneo Hospital.

We are excited to share these projects with you!

Please join us on Saturday, March 5th for a night in celebration of this beloved Landmark in the community of Uptown. Participants from our peer-led charrette will be present to discuss the ideas in more detail and facilitate conversations about "what could have been."
Special thanks to our partners who have made the charrette and this event all it could be!
Friends of Cuneo
,
The Sports Economy School
,
CNU Illinois
,
Revolution Brewing
,
Underscore Theatre Company
,
Clarendon Park Community Center
,
Uptown United
[Recommended donation: $5]


Students for the New Urbanism - Illinois Chapter:
As a student organization we strive to work with our peers through empowering activities and events. This year we are making an effort to work more inter collegiately than before, and also cross disciplinarily to better access tools and come up with social solutions more efficiently.
Our reach to different graduate programs in the Chicago area offers a chance to collaborate with graduate students in Urban Planning. It is an opportunity for students to gain experience outside of their discipline, become more civically engaged, and participate in social initiatives.
Our goal is to create a space that allows students from differing fields and colleges to meet, share their knowledge, and learn from each other.