VIRTUAL PAINT PARTY | Let Brush & Cork's lead artist guide you as you create a masterpiece from the comfort of your home.
About this Event
$10/painter. $10 includes access to the virtual instruction for one person, plus a printable outline of the painting that you can trace onto your canvas or paper at home.
If you're local, you'll also have the option to add a pre-drawn canvas and/or paint pots to your order during check out!
Suggested supplies:
Canvas - we recommend using 8" x 10 ", 11" x 14", or 9" x 12" canvas (or thick paper).
Acrylic paint - suggested colors: White, Black, Red or Pink Magenta, Purple
Paint brushes (we recommend golden taklon). Suggested sizes: a flat (1/2" to 1" wide), a flat or angle 1/4" to 1/2", a tiny round brush with a good point (for small details).
Palette - something as simple as a paper plate for mixing colors
Jug of water to rinse brushes (large yogurt container, plastic cup, or bowl)
Paper towels or rags to wipe brushes with
Apron or clothes you don't mind getting paint splatters on
Tablecloth (again, paint splatters!)
Please note: A digital ticket must be purchased for each participant in attendance, i.e. if you will have 3 painters, purchase 3 Digital Tickets.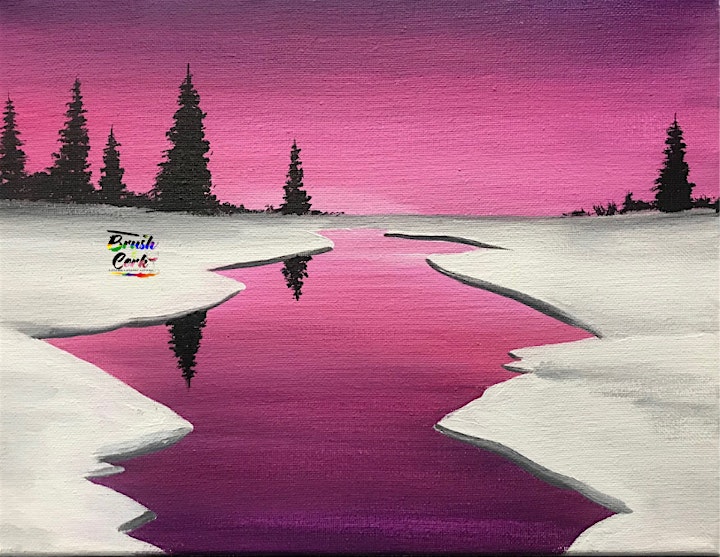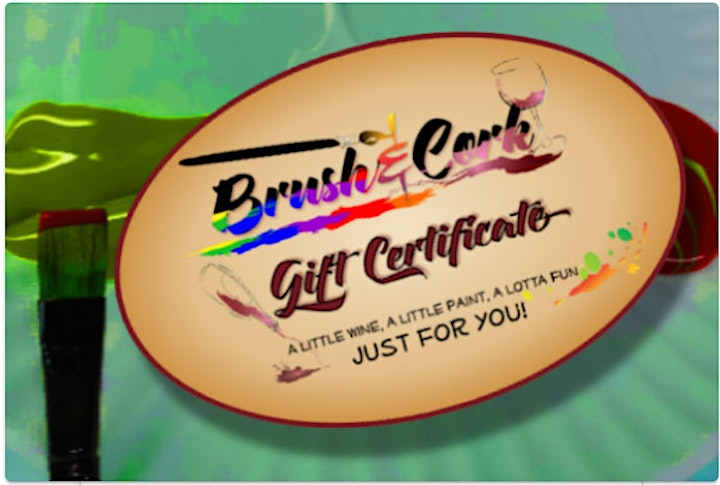 Thank you for supporting our small business!
FAQs
Do I need to know how to paint? Nope! Beginners are welcome and no prior experience is needed for this event.
How will I access the virtual paint party? You will be emailed a Zoom link directing you to the virtual paint party with live instruction. You will see and hear us clearly thanks to our top-quality speaker system and camera equipment, giving you the best Brush & Cork experience we can offer you at home.
Will other people see me? We love being able to see your progress, but if you're more comfortable with your video turned off, that is just fine!
Will there be a recording available? A recording of the paint party is available upon request by ticket purchasers. Please email us at info@brushandcork.com to request the replay recording link within 24 hours of the party's end time.
Where do I pick up my pre-drawn canvas and/or paint pots? From the Brush & Cork studio located at 226 W Jackson St, Sonora, CA 95370. (Pre-drawn canvases and paint pots are available as optional add-ons during check out)
How can I contact you with any questions? Contact us at info@brushandcork.com