Snowshoe Saturday's w/The Intuitive Prospector & Inner Alchemy
Description
Join Marc Lainhart - The Intuitive Prospector and Maari Falsetto, owner of Inner Alchemy in West Seattle for another Snowshoe Saturday!
We are meeting at Inner Alchemy in West Seattle at 7:30am Saturday to carpool up to Snowqualmie Pass for the second "Snowshoe Saturday" of 2019! This is community event ($10 donation suggested) to get out together and enjoy the beautiful Pacific Northwest with a hike, meditation and Qigong. We plan on returning to Inner Alchemy around 3pm...
"The Mountains are Calling and I Must Go." -John Muir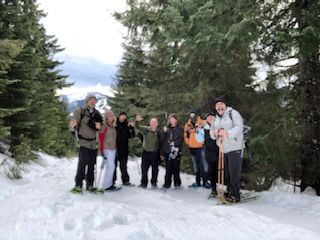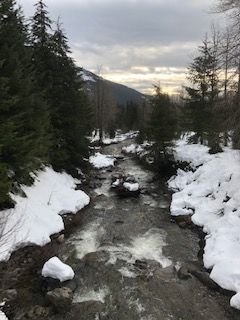 *Washington Trails Association (WTA) Hiking Guide & Qigong Exercises provided by Marc
*Guided Meditation will be provided by Maari
*A weather report is always checked and updated the morning of the event and my be canceled due to weather, traffic or pass conditions
*There may be video recordings of the snowshoe experience - By registering you agree to be on video that MAY be shared through Social Media outlets
*Suggested Donation Per Person: $10
"SOUL ADVENTURES" YOUTUBE PLAYLIST - SUBSCRIBE TODAY:
https://www.youtube.com/playlist?list=PL-K-b2x5iyO31HdoxBwAwIUVglTiyuA1n
FACEBOOK EVENTS PAGE:
https://www.facebook.com/events/973312539526250/

TEN ESSENTIAL "SYSTEMS" FOR EVERY HIKE: https://www.wta.org/go-outside/trail-smarts/ten-essentials
Navigation (map and compass)
Sun protection (sunglasses and sunscreen)
Insulation (extra clothing)
Illumination (headlamp/flashlight)
First-aid supplies
Fire (waterproof matches/lighter/candles)
Repair kit and tools
Nutrition (extra food)
Hydration (extra water)
Emergency shelterTRAILHEAD - Gold Creek (#1314)
Snoqualmie Region - Snoqualmie Pass: https://www.wta.org/go-hiking/hikes/gold-creek-pond-snowshoe
Okanogan-Wenatchee National Forest, Cle Elum Ranger District
GUIDEBOOKS & MAPS
Green Trails: Snoqualmie Pass No. 207
DRIVING DIRECTIONS FROM SEATTLE:
Drive Interstate 90 east to Exit 54, 2 miles east of the Snoqualmie Pass summit. Exit I-90, turn north, crossing under the freeway. A few hundred feet north of the highway interchange, turn right into Gold Creek Sno-Park, which follows Forest Road 4832 and drive east parallel to the freeway for 1 mile. Forest Road 142 accesses the Gold Creek Pond trailhead, but is not plowed in winter. Park along Forest Road 4832 (Sno-Park permit required) and hike the 0.3 mile road to the turnoff to the Gold Creek Pond parking area.
*Gold Creek Sno-Park can be very busy and congested on weekends and holidays. The road is narrow and often icy.
*Parking Pass/Entry Fee: "Sno-Parks" Permit needed (DISCOVER PASS WILL NOT WORK) and can be purchased online for $20 and printed out. We have a pass for 2 vehicles.
"Those who are inspired by a model other than nature - a mistress above all masters - are laboring in vain." -Leonardo da Vinci.
Happy Prospecting...
The Intuitive Prospector
MarcLainhart.com