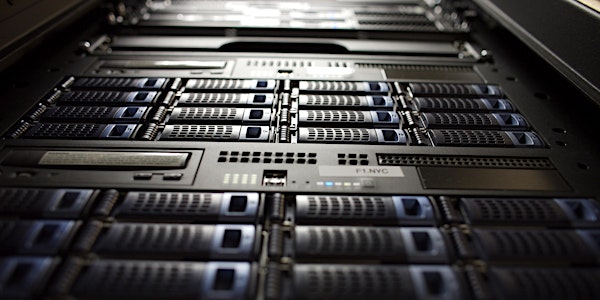 Snowden Effect: What Nationality is Your Data?
By State of the Net Conference
Date and time
Tuesday, September 27, 2016 · 12 - 1pm EDT
Location
Microsoft Innovation & Policy Center 901 K Street, NW 11th Floor Washington, DC 20001
Description
Edward Snowden's 2013 revelations lead to a repositioning of global partnerships, a deeper conversation about the roles of government and an honest and thorough look at the fundamental rights, liberties and principles we've held as "self-evident" and their apparent tensions. The "Snowden Effect" series shines a light, three years later, on three distinct but inter-related areas and the important changes they are undergoing: government surveillance, data localization and trust & transparency.
While the spotlight was seemingly hogged by domestic concerns, international relations were also altered significantly. Countries around the world demanded stronger checks on what the US government's surveillance programs could learn about their citizens. The corporate response to that has been an increasing local data storage presence of American companies abroad, be it within the EU, South America or elsewhere. However, this hasn't stopped US law enforcement from attempting to access data stored abroad, and not without consequence. The most recent example of this being the verdict in the Microsoft vs. United States case, which limits the jurisdiction of a US data warrant within the confines of the country's borders with direct relation to the location of the stored data rather than the corporate citizenship of the company.
Our panel of experts, from academia, industry, civil liberties groups and government, will debate a topic whose importance has only grown within the past year.
Speakers:
Jennifer Daskal, Assistant Professor of Law, American University Washington College of Law (Bio)
Abigail Slater, General Counsel at the Internet Association (Bio)
Neema Singh Guliani, Legislative Counsel, American Civil Liberties Union (Bio)
Kevin Adams, First Secretary, Home Affairs, U.K. Embassy (Bio)
More panelists will announced on a rolling basis.

Vist our special minisite more information about the Internet Education Foundation's Snowden Effect Series.
(photo credit: grover_net)
About the organizer
The State of the Net Conference is organized by the Internet Education Foundation (IEF), a 501(c)(3) non-profit organization. IEF is neither a trade association nor an industry advocacy group. It blends all Internet stakeholders (academics, consumer groups, industry, think tanks) together with government stakeholders around the common cause of assuring informed Internet policymaking. Our program demands only that stakeholders debate Internet policy issues seriously and in good faith while always putting the health of the Internet first and foremost.