Snow White and the Seven Dwarfs

Multiple Dates
Event Details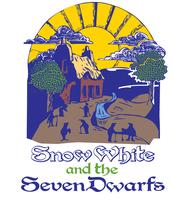 This musical is adapted from the timeless fairy tale by the Brothers Grimm by Tim Kelly, with music and lyrics by Bill Franceour.
All our old friends, plus a few new ones, are here in this marvelous musical adaptation. We'll meet the captivating Princess Snow White, the prince, the evil queen and, of course, the seven mischievous dwarfs — Sarge, Gabby, Gloomy Gus, Ticklish, Spritely, Snore, and Slowpoke. There's also a hilarious palace cat and an enchanted vixen — a fox, you could say! Following the traditional storyline, the fairy tale is brought to life with an eclectic score of toe-tapping tunes.   
Directed by Kimberly Bush, music directed by Julie Brown and choreographed by Diana Strongosky.
 
Organizer
Brecksville Theater on the Square 440-526-6436
Brecksville Theater on the Square (BTOTS) is a not-for-profit corporation in the Brecksville, Ohio. 
BTOTS, founded by Jeannette Winter in 1975, is focused on promoting the arts by;
>  providing education and entertainment opportunities through the dynamics of the performing arts (including producing plays, conducting classes, arranging for special presentations and workshops, and participating in community outreach projects).
>  staging theatrical productions in the local community and to bring creative dramatics to the area through a variety of educational programs and participation in theatrical productions.
>  enhancing the cultural level of the community by staging affordable dramatic and musical theater productions for general audiences in a convenient setting.
>  conducting activities for the purpose of raising funds to support the foregoing activities.

Brecksville Theater on the Square is proud of its history and thanks the City of Brecksville, Mayor Hruby, City Council, and City Services for their unending support of the arts in Brecksville.
BTOTS gratefully acknowledges the citizens of Cuyahoga County for their support through Cuyahoga Arts and Culture.  
Snow White and the Seven Dwarfs