About this Event
Snow Peak Way is a popular outdoor camping festival held semi-annually all across Japan where Snow Peak's top customers and staff spend a weekend in the outdoors, enjoying the simple act of camping, along with a variety of unique product demonstrations, memorable workshops, and candid campfire "TAKIBI" talks with Snow Peak staff, and special guests.
On-site at Beacon Rock, guests can enjoy a variety of fully functional Snow Peak scenes and equipment such as the public Iron Grill Kitchen, Snow Peak General Store, Snow Peak cafe and bar, a flagship product exhibition featuring our most iconic and popular products, as well as two public workshop's where customers can create their own Snow Peak Way USA memorabilia.
What's Included:
Two nights and three days stay
SPW USA Edition Mini Sierra Cup
Snow Peak Titanium 450 Mug
Breakfast (oatmeal bar and coffee daily)
Open bar daily featuring Union Wine & a local Portland Brewery to be announced
Access to the campfield, workshops, demo area and all official SPW activities
Our guests are encouraged to bring and use their own Snow Peak (or other brand) camping equipment on site for their own personal use, however, should you need to use one of our Snow Peak tents, we'll have plenty available to rent so please let us know before you arrive. The same goes for the kitchen area. You'll need your own pots and pans to cook with, but we'll provide a uniquely Snow Peak food-prep station, and a fully functioning stove, griddle, and grill-burner available daily from 8am-9pm for all our guests to use. Finally, we'll have a wash station on hand to properly clean, and sanitize your equipment after each and every meal.
What You'll Need:
To make things easier, we've created a check-list below of what you'll need to come camping with us at Beacon Rock. Please note: equipment rental availability is limited, and is offered first-come, first-served. If something you want to rent is unavailable, please feel free to contact us for assistance: info@snowpeak.com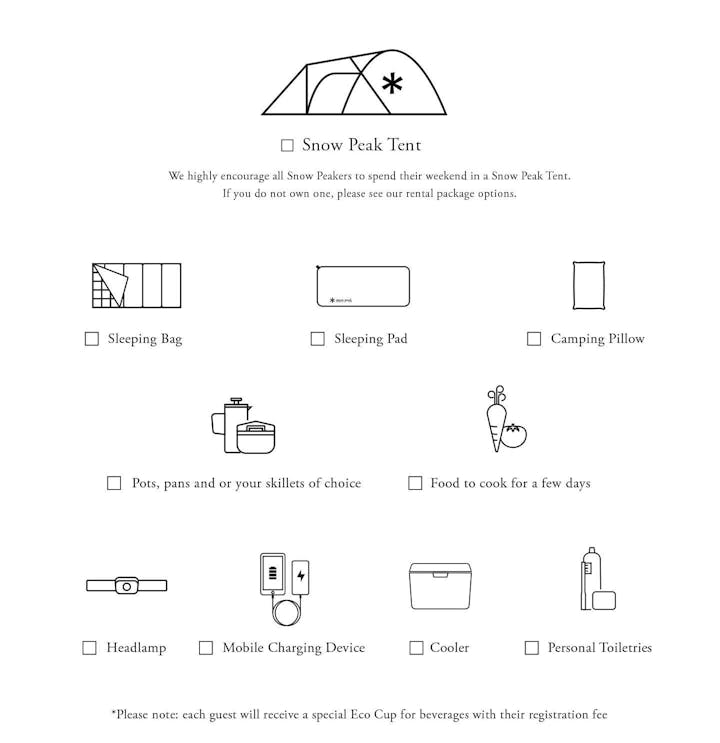 Rental Information:
We want to outfit everyone at Snow Peak Way with our own gear to give you a hands on experience testing the products on the campfield. Below are gear packages based on your needs and the size of your party.
If you enjoy your tent during Snow Peak Way and want to take it home at the end of the weekend, we will credit your rental cost towards a purchase plus 15% off of your total tent price.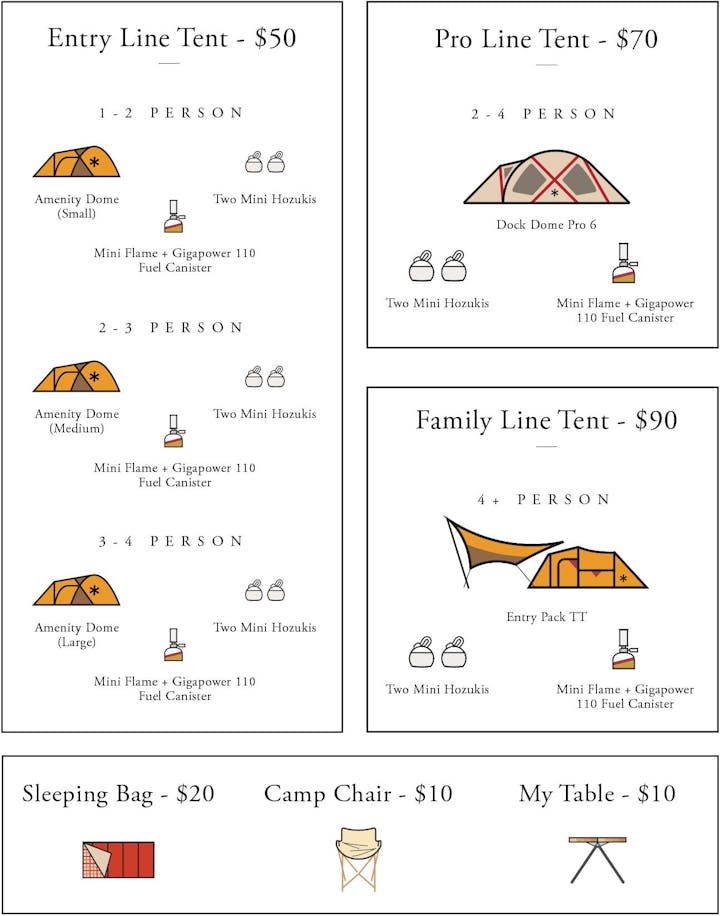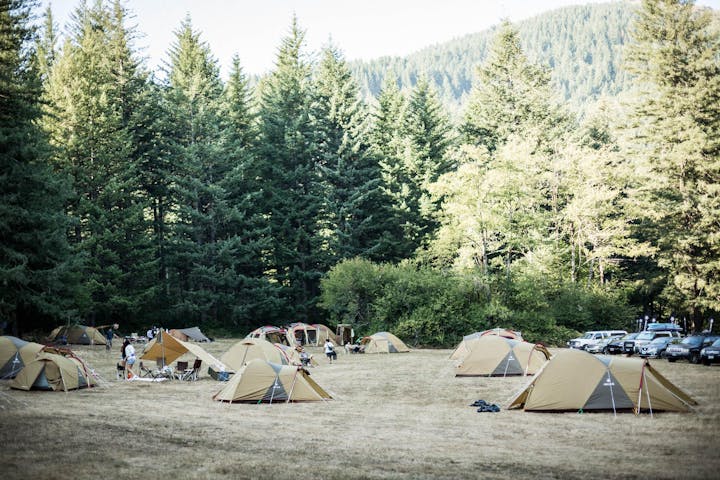 The Site:
Snow Peak Way Campfield
Beacon Rock State Park 34841 WA-14,
Stevenson, WA 98648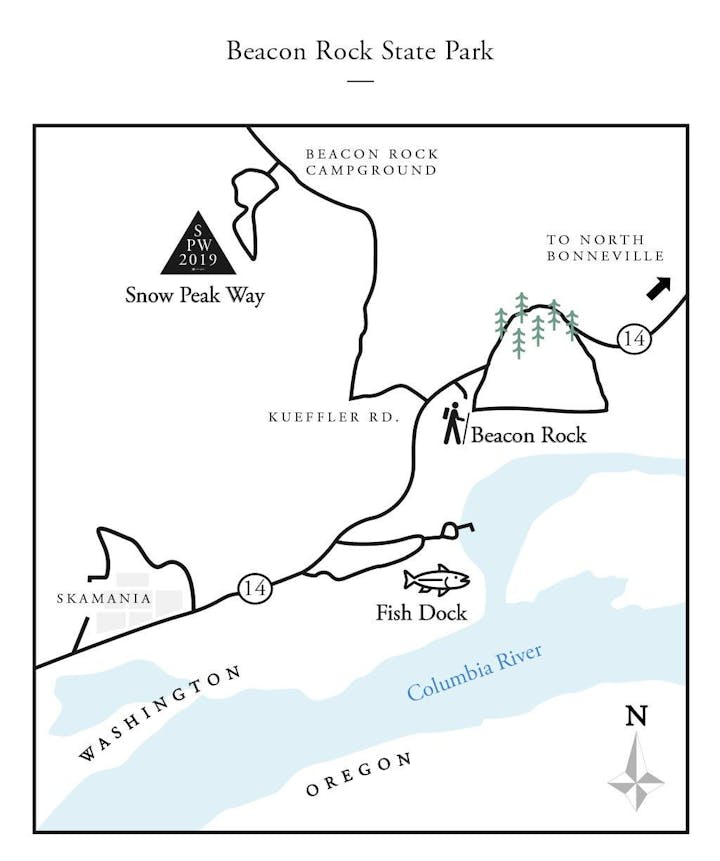 Transportation:
While accommodations are free (outside of registration), customers must find their own way to the SPW campsite. Parking is limited, on-site, so please speak with a SPW staff member today about the best way to join us in the campfield.
Contact:
Still not sure which Snow Peak tent to is right for you or your party? Unsure about what comes with ticket registration? Reach out to our team directly:
Just put Snow Peak Way in the subject line