Description
During this one day workshop we will focus on photographing the mass migration of snow geese that pass through central Pennsylvania each spring on their way to the Canadian Arctic. Peak times vary by season, however in 2018 the population peaked at 200,000 snow geese—the region's highest ever. As timing the peak is quite difficult, the numbers are more likely to be in the double digits, which is still quite impressive. We will also have the opportunity to photograph tundra swans, Canadian geese, various species of duck, and potentially a fox or two. Bald eagles are common here as well.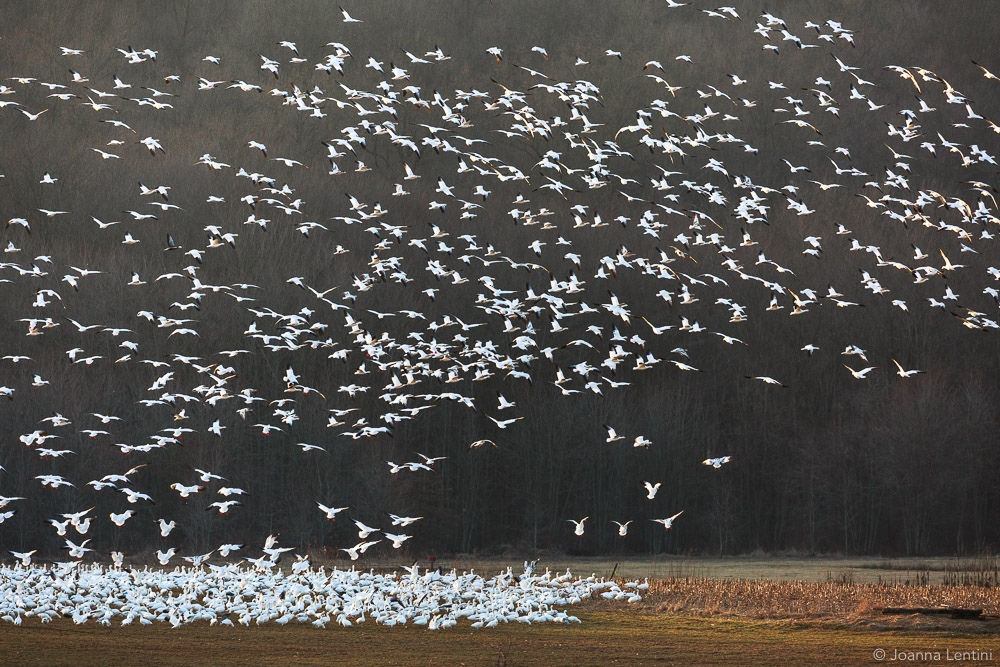 What to expect:
The day will begin just before sunrise in order to optimize our time spent with the snow geese. They spend a good majority of their day out and about searching for food, but return to the lake before the sun sets. Some snow geese do linger around during the middle of the day, however the light is best in the morning and evenings for photography.
We will spend approximately 3 hours with the snow geese in the morning, and ~2 hours with them in the evening, with the middle of the day open. While that's a good time to recharge depleted batteries, or review/edit images, do feel free to check out other sights in the area. It can also be a good time to take note of what did and didn't work before heading back out for the return of the snow geese at sunset.
While the workshop is approximately 6 hours, I am available throughout the day to provide advice and answer any questions you may have.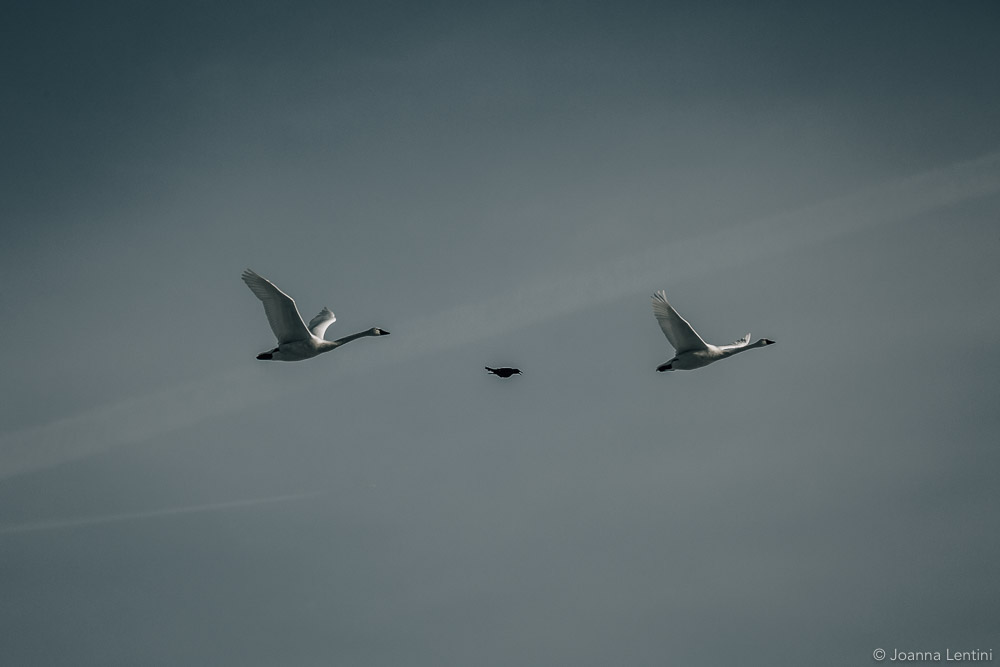 Suggested items to bring:
Telephoto and wide-angle lenses, a tripod, folding chair, thermos, gloves, boots, microspikes (if it is icy), balaclava, and your camera's manual. Layering your clothing and wearing water + wind resistant clothing is ideal.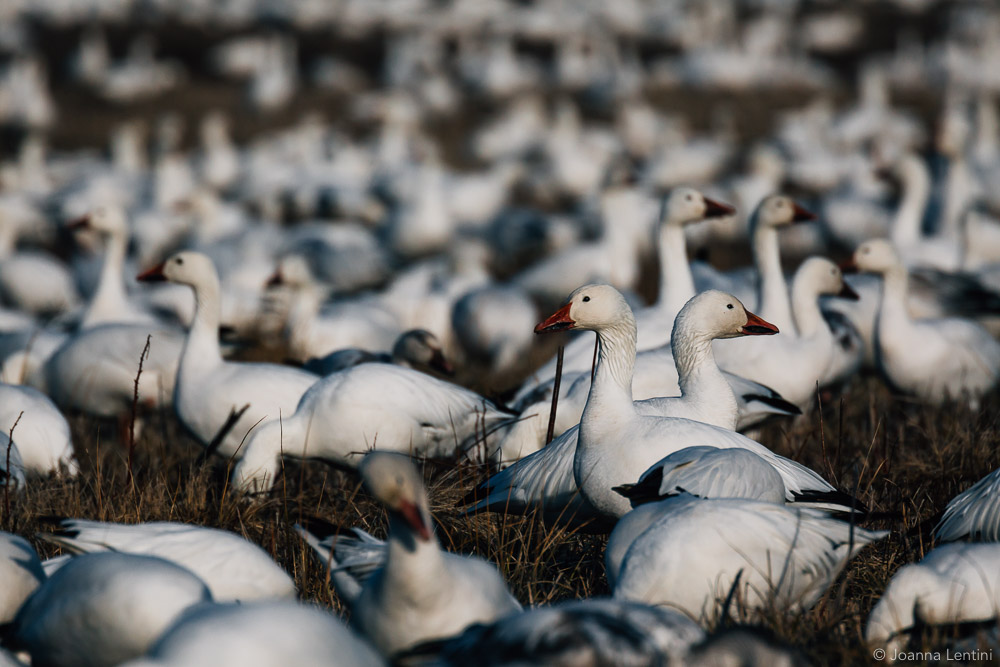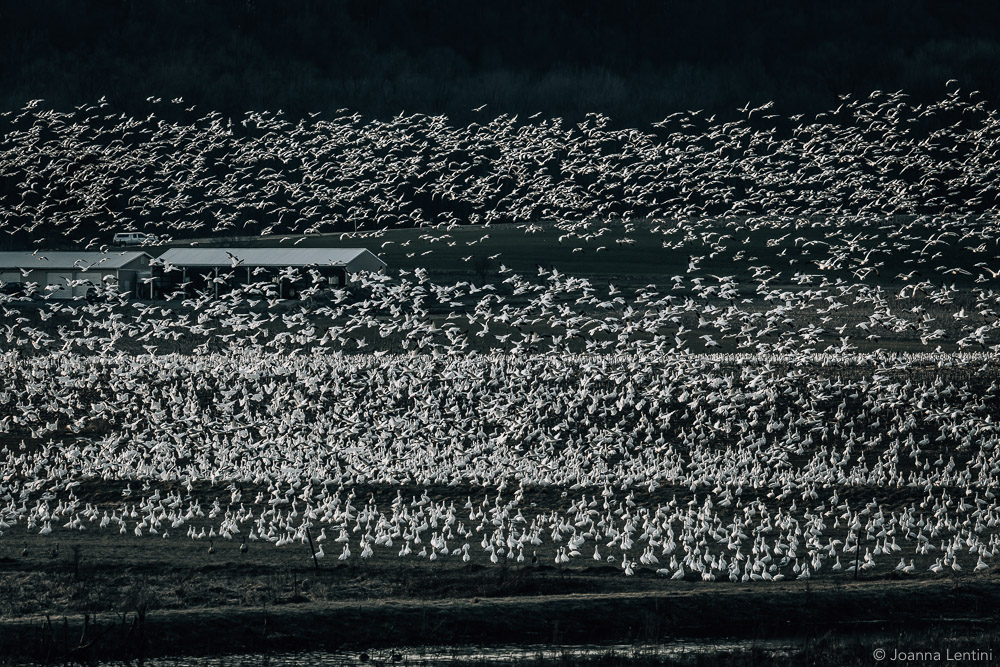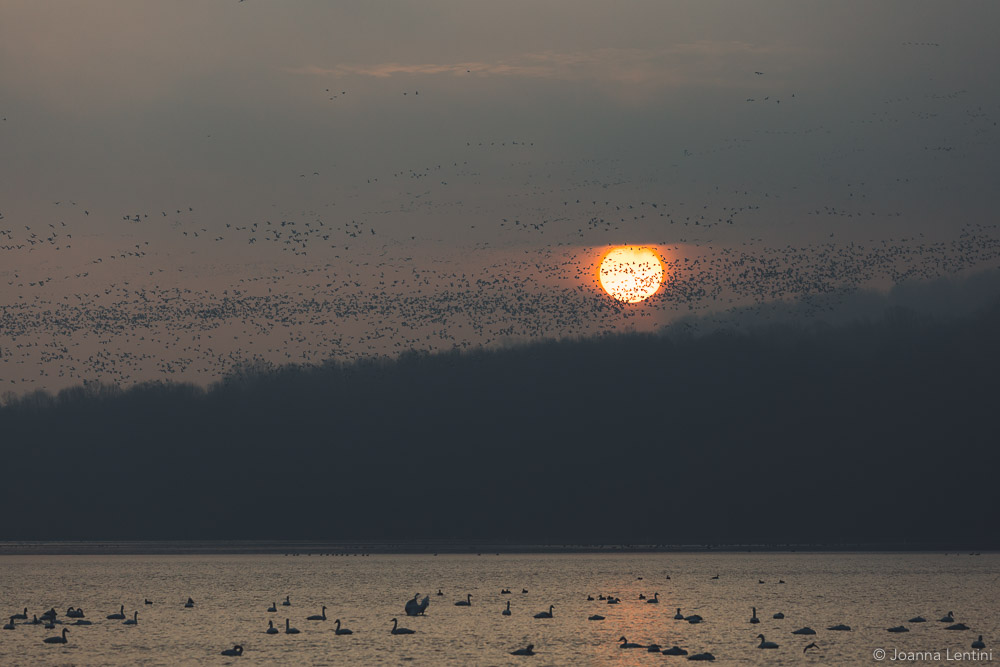 Please Note: The arrival of snow geese is dependent on the weather, which is of course, unpredictable. Therefore, the workshop is weather and geese dependent. We will monitor the conditions, and if they are not right we will either reschedule the workshop or reimburse you. If refunds are made within 7 days of the event, a $6 processing fee applies.