Description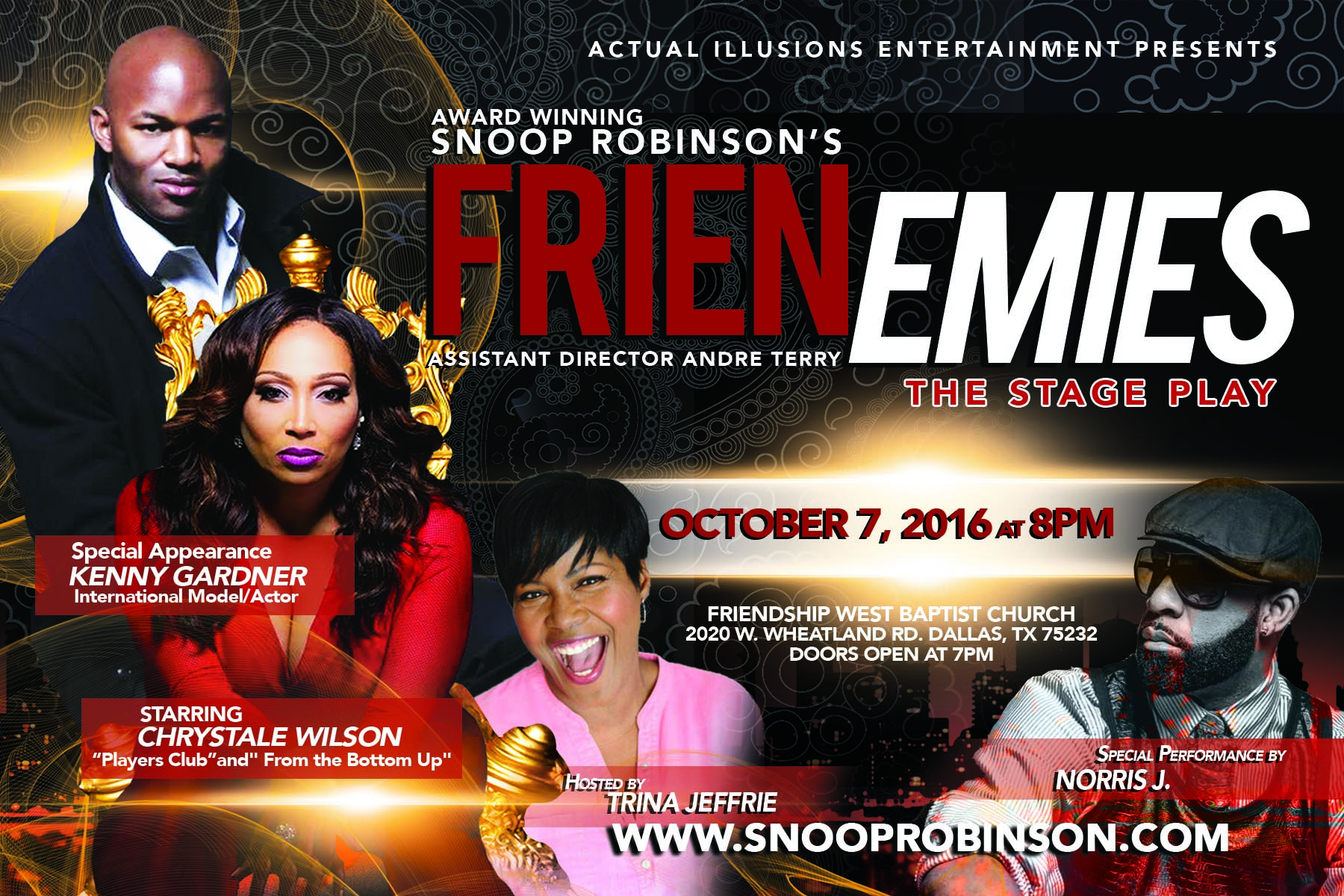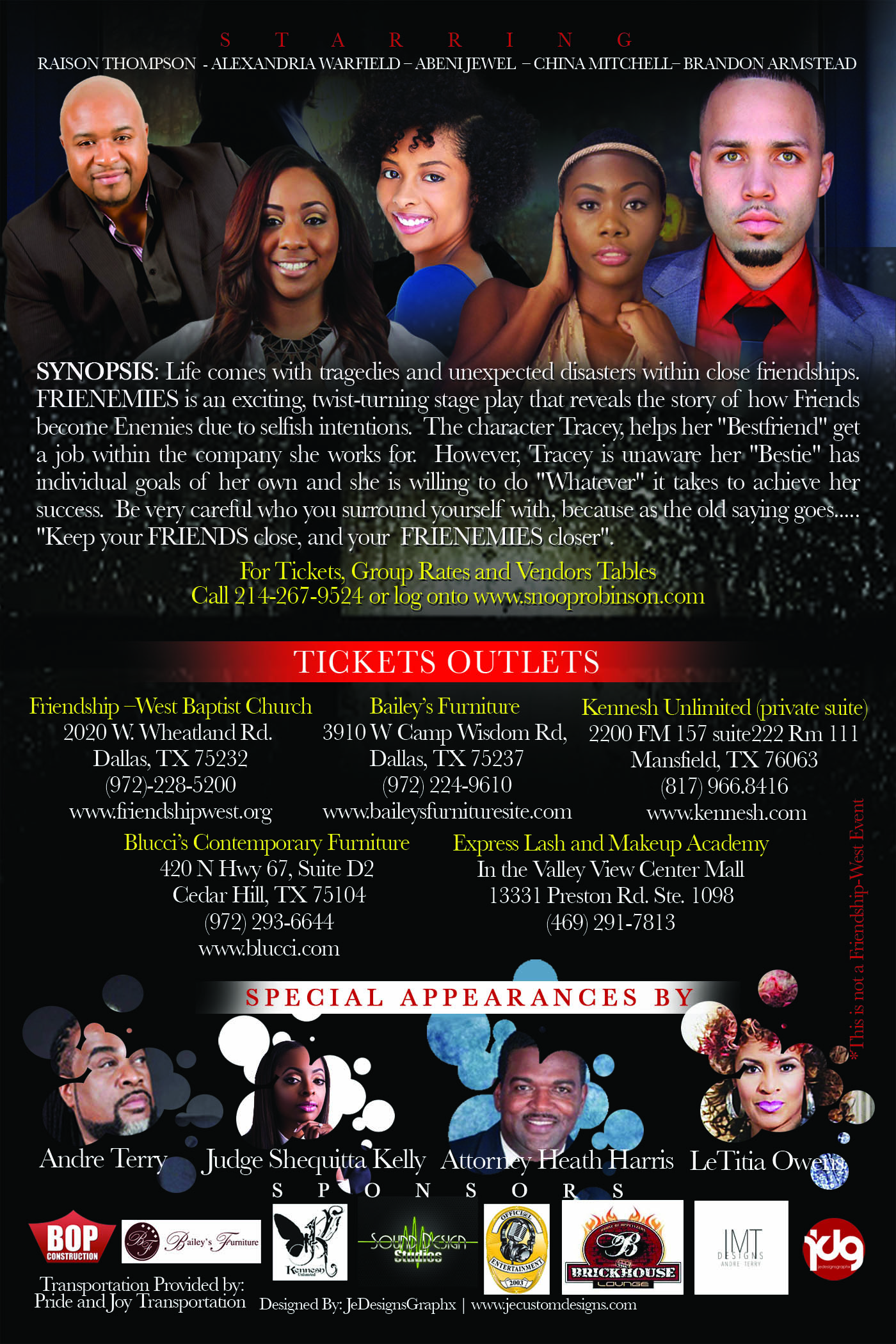 Written and Directed by: Snoop Robinson
Starring Chrystale Wilson from the movie "Players Club" and reality tv show"From the Bottom Up" on Centric
Also Starring - Raison Thompson - Alexandria Warfield – Abeni Jewel – Brandon Armstead – China Mitchell
Special appearance by
Kenny Garner – International Model/Actor, Andre Terry, Judge Shequitta Kelly, Attorney Heath Harris, LeTitia Owens
Special Performance by Norris J and Hosted by Trina Jeffrie

Synopsis: Life comes with tragedies and unexpected disasters within close friendships. FRIENEMIES is an exciting, twist-turning stage play that reveals the story of how Friends become Enemies due to selfish intentions. The character Tracey, helps her "Bestfriend" get a job within the company she works for. However, Tracey is unaware her "Bestie" has individual goals of her own and she is willing to do "Whatever" it takes to acheive her success. Be very careful who you surround yourself with, because as the old saying goes....."Keep your FRIENDS close, and your FRIENEMIES closer".


For Tickets, Group rates and Vendors Tables
214-267-9524 or log onto www.snooprobinson.com
Tickets Outlets
Friendship –West Baptist Church
2020 W. Wheatland Rd.
Dallas, TX 75232
972-228-5200
www.friendshipwest.org
Bailey's Furniture
3910 W Camp Wisdom Rd,
Dallas, TX 75237
(972) 224-9610
www.baileysfurnituresite.com
Kennesh Unlimited (private suite)
2200 FM 157 suite222 Rm 111
Mansfield, TX 76063
817.966.8416
www.kennesh.com
Blucci's Contemporary Furniture
420 N Hwy 67, Suite D2
Cedar Hill, TX 75104
(972) 293-6644
www.blucci.com
Express Lash and Makeup Academy
In the Valley View Center Mall
13331 Preston Rd. Ste. 1098
469-291-7813
Sponsored by: Official Entertainment, Baileys Furniture, BrickHouse, IMT Designs, and B.O.P. construction.