SNOOP DOGG aka DJ SNOOPADELIC OFFICIAL AFTER PARTY & LIVE DJ SET @ MURPHY'S...
Description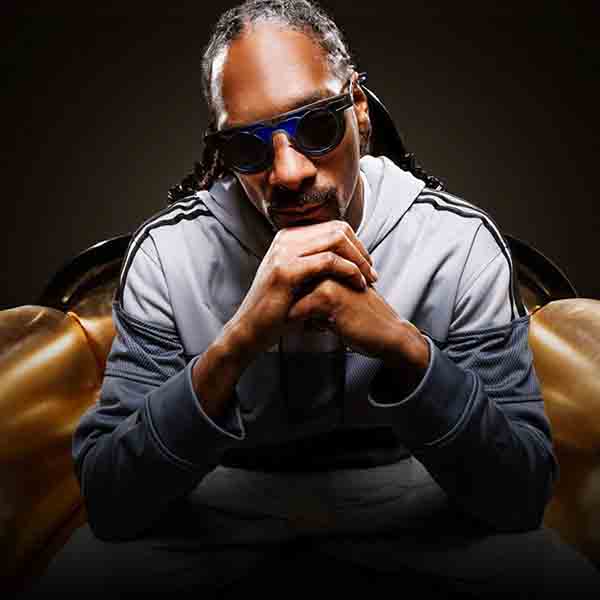 Snoop Dogg aka DJ Snoopadelic Official Concert After Party & Live DJ Set at the All New Murphy's Mansion! The Largest Nightclub & Restaurant in North Dallas! 2 Clubs in 1 building! Side A with Snoop Dogg - DJ Snoopadelic and 2nd Level VIP! Side B with EDM DFW DJs and Live Performances! Over 20 Flat Screen TVs, Full Kitchen, Main Bar and State of the Art Sound System. Murphy's Mansion is the only place to be for Snoop Dogg's Official After Party in Dallas, TX
Born Calvin Broadus on October 20, 1971, in Long Beach, California, Snoop Dogg got his nickname from his mother because she thought he looked like the character in the Peanuts cartoon. His first album, Doggystyle (1993), climbed its way to the No. 1 spot on Billboard's hip-hop and Top 200 charts, and his music and trouble with the law have kept him in the headlines ever since. In early 2012, Snoop announced that he was working for the first time on an all-reggae album, Reincarnation. Later in 2012, he announced that, in conjunction with his reggae project, he was dropping "Dogg" from his name and becoming "Snoop Lion.

Through his friend Warren G, Snoop met famed rapper Dr. Dre, which led to Snoop's start in the music business. His first album, Doggystyle (1993), climbed its way to the No. 1 spot on Billboard's hip-hop and Top 200 charts, based in part on the success of the singles "What's My Name" and "Gin and Juice." His next album, Tha Doggfather (1996), also reached the top of the charts. He scored the top slot on the hip-hop charts with his next two albums:Da Game Is To Be Sold, Not To Be Told (1998) and No Limit Top Dogg(1999). Snoop became known for his laid-back rapping style and his name has become synonymous with gangster rap of the 1990s. He originally called himself "Snoop Doggy Dogg," but later shortened it to Snoop Dogg.
Snoop continues to make music, scoring his last big hit with the single "Drop It Like It's Hot" in 2004, which reached the top of the hip-hop and pop charts. His 2006 release, Tha Blue Carpet Treatment, and the single "That's That Shit" received good critical response. In 2007, Snoop became the first artist to release a track as a ringtone prior to its release as a single, "It's The D.O.G."
The rapper has also branched out into acting and appeared in several films, including 2004's Starsky & Hutch. He has made several guest appearances on television shows, including "The L Word" and "Weeds", and starred in his own E! reality show, "Snoop Dogg's Father Hood", in 2007. The series features his wife, Shante, and their three children, Corde, Cordell and Cori.