SneakHER BALL For Women Who Love Women - ATL WINTER PRIDE - MLKING WKND
About this Event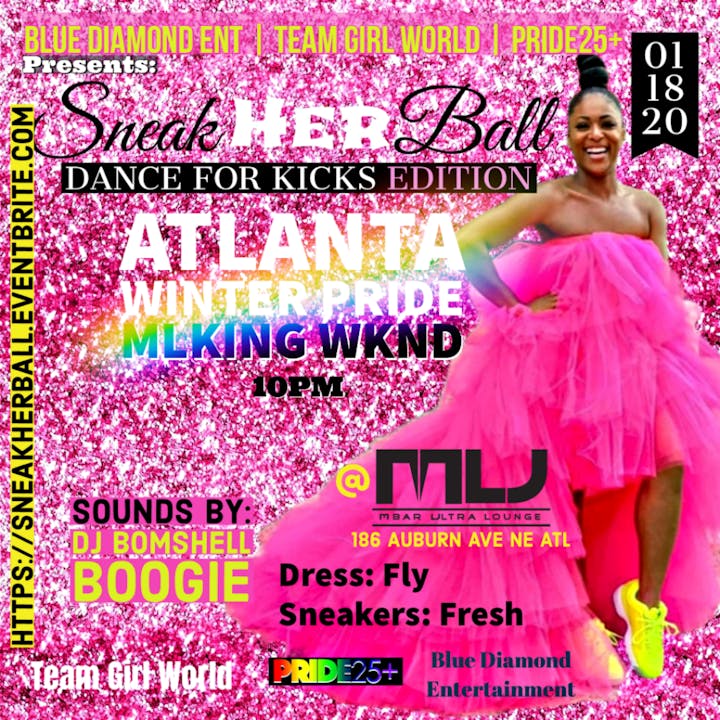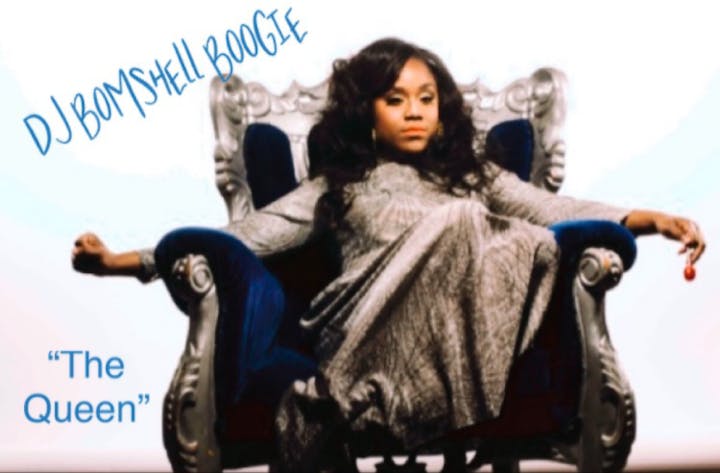 SneakHER BALL & Dance Party
For Mature Women Who Love Women -
ANNUAL MLKING WEEKEND BASH!!!!!
ATLANTA WINTER PRIDE 2020
PARTY WITH THE PARTY PROFESSIONAL!
MASTER PARTY PLANNERS!
👭SneakHER Ball - Night Life - Dance Party💃🏻
❤️🧡💛💚💙💜 ❤️🧡💛💚💙💜
FOR MATURE WOMEN WHO LOVE WOMEN👭
💪🏽POWERED BY:
BLUE DIAMOND ENTERTAINMENT | PRIDE25+ | TEAM GIRL WORLD | EVENT CURATORS UNLIMITED
❤️🧡💛💚💙💜 ❤️🧡💛💚💙💜
Hey ladies! Pull out your favorite fly pair of sneakers or step out with a fresh new pair...put it together with any bad @ss skirt/dress of your choice. 👗
NO👠Heels for this dance party unless you insist!🤷🏽‍♀️
👟👟👟👟👟👟👟👟👟👟👟👟👟
Be creative with your materials:
Tool✔️
Sequins✔️
Leather ✔️
Rhinestone✔️
Runway✔️
Any color you choose or a few different ones.
Just keep it FLY & FRESH!
❤️🧡💛💚💙💜 ❤️🧡💛💚💙💜
DANCE | SIP | MIX | MINGLE | PARTY | CELEBRATE | CHILL
• Great Food
• Cool Vibes
• Plush VIP Sections
• Plush Reserved Tables (Private Room with same audio and visual, videos, and sound)
• Great Music
• Beautiful Women
• Smokin' Hookahs
• Delicious Cocktails
• Bottle Service
🎼Musical Curator:
🎧DJ Bomshell Boogie Spinning All of the Old School Hits and New School Chart Busters!
❤️🧡💛💚💙💜 ❤️🧡💛💚💙💜
THERE IS A LOT GOING ON 01/18/20 - MAKE SURE YOU CHOOSE THE RIGHT EVENT!
WE DO IT FOR THE LADIES!
TIME AFTER TIME AFTER TIME!
PARTY AFTER PARTY AFTER PARTY!
WE ALWAYS HAVE THE MOST BEAUTIFUL MATURE WOMEN EVER!!!
Come Dance the Night Away With HUNDREDS of Amazing ladies from all over the country!
#Trendsetters #AllGirlParties #LOVEisLOVE🏳️‍🌈
Call CJ For More Info 678-698-2354.
Living the life I love...Loving the life I live!
❤️🧡💛💚💙💜 ❤️🧡💛💚💙💜