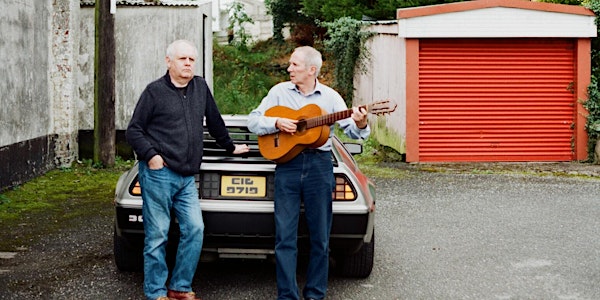 Sneak Preview of Europe Endless/ Book Launch Patrick McCabe's Ireland
Location
Alumni Hall
4227 Fifth Avenue
Pittsburgh, PA 15260
United States
Sneak preview of a new short film starring noted Irish Author, Pat McCabe, who is the subject of a new book, as well.
About this event
The world premiere of Europe Endless (2018) will take place on Brexit day, March 29th, at Castleblayney Co. Monaghan – located halfway between Belfast and Dublin. Pitt's European Studies Center, Film Studies Program, and the Center for Art in Society at CMU are pleased to co-sponsor this sneak preview of the film, which stars Pitt's own Colin MacCabe, noted Irish author, Patrick McCabe, the North Irish/Republic of Ireland border, and the City of Pittsburgh. In conjunction, we are pleased to welcome Jennifer Keating from Carnegie Mellon University to discuss a new volume on Patrick McCabe.
Please join us for a viewing, discussion of the film, and reception.
Europe Endless (2018) - directed by Christopher Roth; produced by the Derek Jarman Lab
Patrick McCabe's Ireland: The Butcher Boy, Breakfeast on Pluto and Winterwood (Brill, 2018), edited by Jennifer Keating
Panel Discussion:
Colin MacCabe, University of Pittsburgh
Jennifer Keating, Carnegie Mellon University
Richard Davies, Newcastle University
Moderated by: Gayle Rogers, University of Pittsburgh
Sponsored by:
European Studies Center, Film and Media Studies Program, Center for the Arts in Society (CMU)