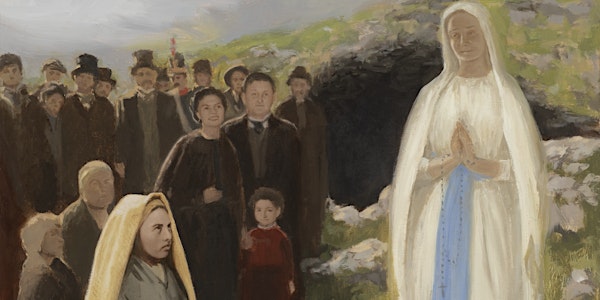 Sneak Preview Messe des Malades-Composers Frank La Rocca & Joseph Gonzalez
The new Messe des Malades: Composers Frank La Rocca & Joseph Gonzalez talk
Refund Policy
Contact the organizer to request a refund.
Eventbrite's fee is nonrefundable.
About this event
SNEAK PREVIEW: Composer Frank La Rocca, Commissioner Archbishop Salvtore Cordileone, and composer Joseph Gonzalez dish and discuss the new Messe Des Malades Sunday Feb 5--2 pm
On February 11, the Benedict XVI Choir will celebrate the world premiere of a new Frank La Rocca Mass commissioned by Archbishop Cordileone and the Benedict XVI Institute: the Messe Des Malades, Honoring Our Lady of Lourdes on the World Day of the Sick. (To register for that Mass visit here: https://www.eventbrite.com/e/world-premier-healing-mass-for-our-lady-of-lourdes-on-world-day-of-the-sick-tickets-430223398767)
On Sunday Feb 5 at 2 pm Pacific/5 pm Eastern join Archbishop Cordileone, Frank La Rocca and fellow composer Joseph Gonzalez for a sneak preview of the Making of the Messe des Malades.
"I could listen to two composers discuss the creative process for hours," one young man told me after the last similar event we help. Add in the creative vision of a creative Archbishop and you have the recipe for one wonder Zoom event.
Bring your thoughts and questions, too. This is not a TV show. It's a user-friendly interactive salon for lovers of liturgy and the arts.
We ask for a donation of $25 from those who can reasonably afford to be patrons of the arts in this way. But we treasure your fellowship and companionship and comments, come!
Meet the artist and the Archbishop.
Register today to receive the Zoom link for Feb 5.
A special thank you to our patroness for this Mass, Moira Conzelman.