Description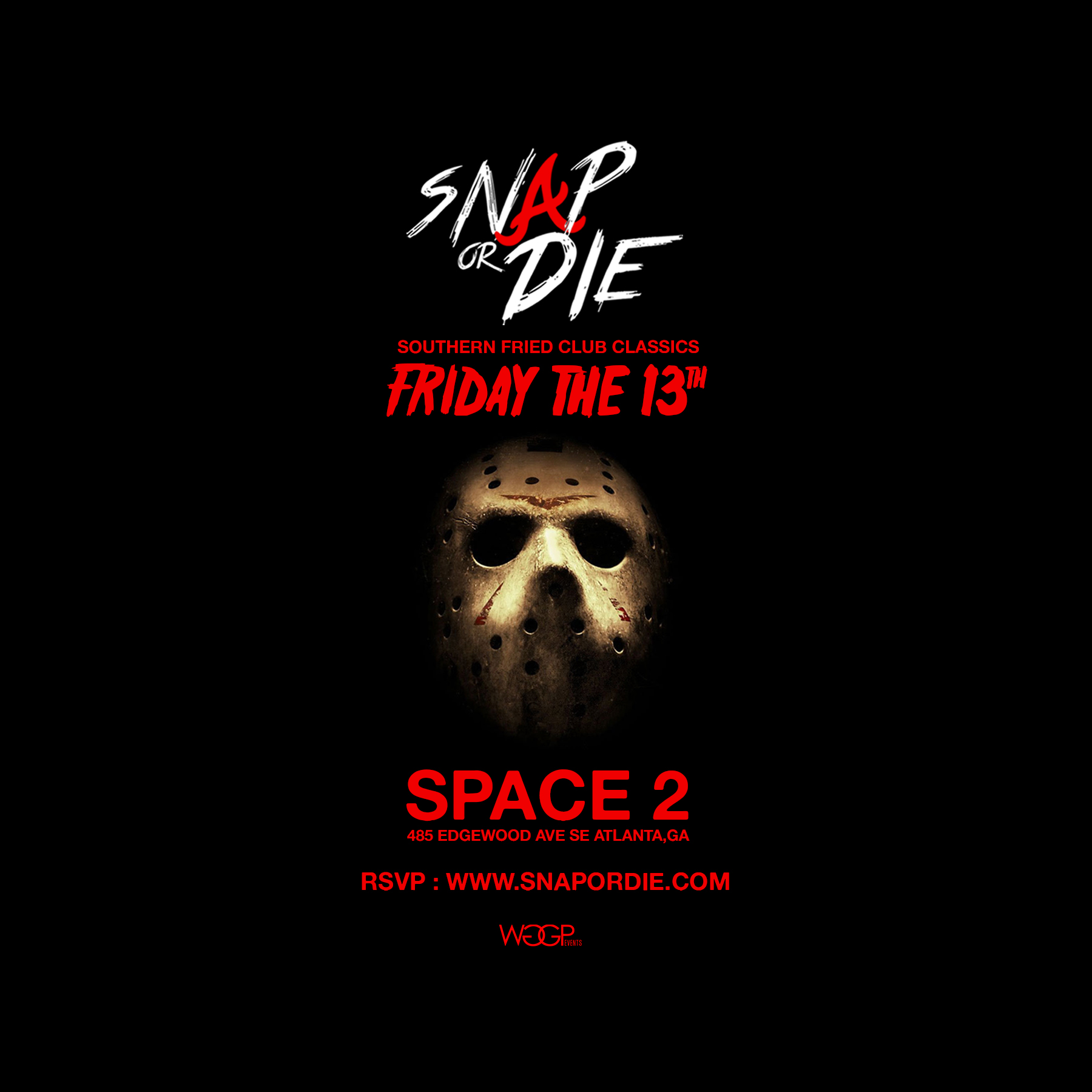 Remember when every song made you dance or had a dance to it?
In the not too distant past you had two options at the party... SNAP OR DIE of humiliation. We're bringing
back that feeling and serving up those good ol' SOUTHERN FRIED CLUB CLASSICS for you to come
SNAP,ROLL and POP TO!


SNAP OR DIE!

FRIDAY OCTOBER 13th
at SPACE 2 |
485 Edgewood Ave. SE | 10pm
FREE ENTRY B4 11PM IF WEARING...
- TALL WHITE TEE
- STILETTOS
Throw on those a White T's and Fitted Caps and come Lean and Rock!
- soundtrack by -
SEAN FALYON SFBE
+ DIBIA$E + THE FRANCHIISE