Snap! How To Use Photography To Enhance Your Social Media Marketing Efforts

Friday, September 14, 2012 from 7:30 AM to 9:00 AM (CDT)
Event Details
Pictures are a critical part of any online social media marketing effort. Generally they attract much more interest than text alone, and some platforms like Instagram and Pinterest are built exclusively for images. This month Social Media Breakfast Twin Ports presents a panel of experts all geared to help provide you with a better understanding of how to take great pictures on phones and tablets, and then strategies around what pictures work best in marketing.
Our Speakers this month are:
Tim Landis,  @curious2119 , a delivery driver from Superior who has 169,000 followers on Instagram and has been featured on the Huffington Post. He will be telling tales of his summer chronicling America in pictures on Instagram, along with giving lots of actionable insights related to taking good pictures. You can catch a video of Tim and his family at http://bit.ly/PilgramersE02. Scroll to minute 3:00 for Tim's story.
Brent Nelson, of Verizon, will be explaining what devices work best for taking pictures,  (regardless of what network you use).
Helping lead the discussion we are bringing back Albert Maruggi, @AlbertMaruggi  founder and president of Twin Cities-based Provident Partners, a public relations and social media consulting firm, and host of the Marketing Edge podcast.
As if that wasn't enough reason to attend, we'll be giving away a Verizon Wireless 4G LTE device at the event.
Then to help you practice all you've learned, we will be announcing a Mobile Photo Folliage contest on Facebook and Instagram hashtag #vzwcolorsduluth through our sponsors and judges Jerry Thoreson @idDuluth and www.idDuluth.com and Amanda Hansmeyer @ShutterStory and Shutter Stories. We will be announcing the rules at the conclusion of our meeting September 12. The lucky winner will receive a Samsung Galaxy Tab 2.0 from Verizon!
See everyone on the 14th. As always, any questions or comments can be directed to patrick.garmoe@puredriven.com or 218-461-9655 or @garmoe on Twitter.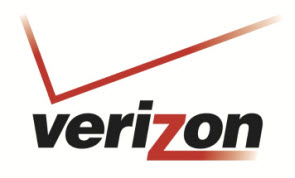 When & Where

Canal Park Lodge
250 Canal Park Dr
Duluth, MN 55802


Friday, September 14, 2012 from 7:30 AM to 9:00 AM (CDT)
Add to my calendar