About this Event
Join us for our annual happy hour at our headquarters and walk across the street to the Dreamforce concert. Come hang out with us!
Early this year SNAP spun off an exciting Sales forecasting product company. In addition to all the great reasons above to attend, SNAP will be hosting Akucast to showcase their 100% native Salesforce forecasting solution. Come by, meet our team, checkout the future of forecasting, get your professional headshot, and score some awesome giveaways.
We have a few awesome raffle prizes to give away!
Deluxe Picnic Backpack for 4
Leather wine tote with 2 bottles of wine
2 Sharks Tickets
Grand prize of your choice of either an iPhone 11, Pixel 4, or Samsung Galaxy S10
To learn more about Snap and Akucast
Professional Headshots from Dennis at Studio Dizon.
We can't wait to see you!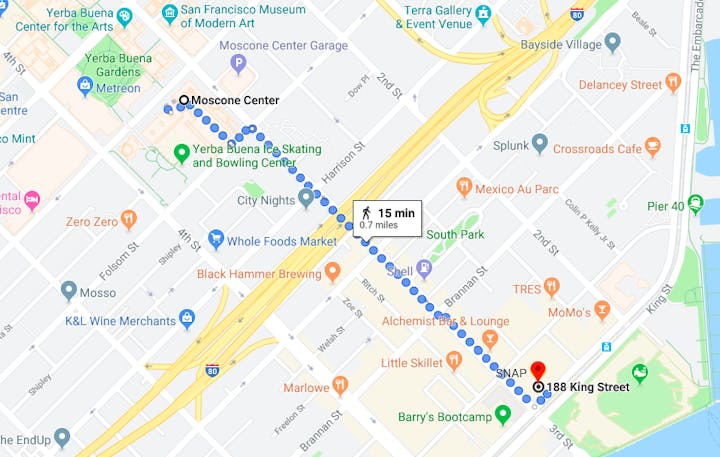 From Dreamforce to Snap Happy Hour
(Moscone Center to Snap HQ)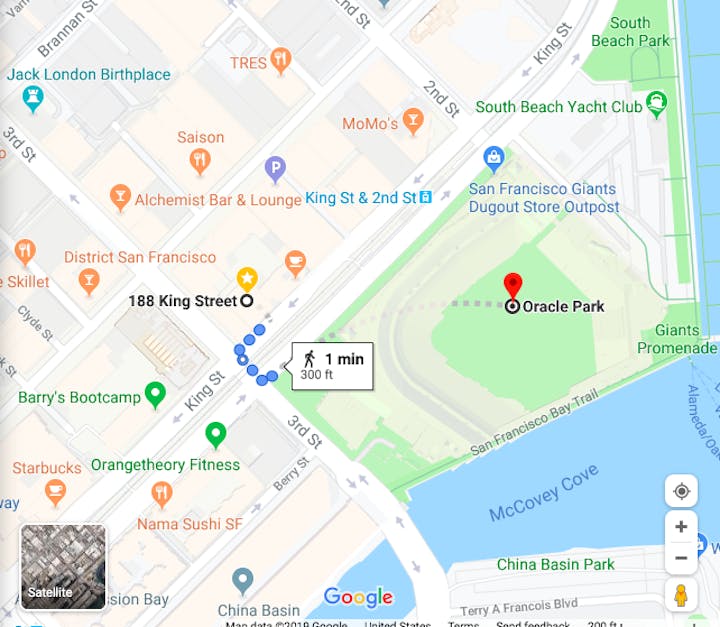 Snap Happy Hour to the Concert
(Snap HQ to SF Giants Stadium)