Description
Snallygaster is an epic one-day, outdoor beer festival featuring no fewer than 400 craft beers culled from across the globe, including a veritable sea of DC debuts, autumn seasonals, a monster collection of cask ales, assorted barrel-aged brews, craft cans and more. Our sixth installment of Snallygaster is brought to you by Beer Director Greg Engert & the minds behind Birch & Barley/ChurchKey, Bluejacket, Rustico, Sovereign and Canteen (AKA, your favorite watering holes).
Advance ticket options include:
JABBERWOCK VIP Pass: Early entry at 11:30 AM for 1.5 hours of exclusive access to all the beers, plus your admission (a $10 value), 30 food & drink tickets and a sweet Snally beer mug.
THE CYCLOPS GA Pass: Easy entry to the festival at 1 PM, plus your admission (a $10 value), 30 food & drink tickets and a sweet Snally beer mug.
---
The Beer
Each year we add more and more brews to an already mind-boggling roster and this year will be no different. With no fewer than 400 craft beers to choose from, there will be something to satisfy every single palate. Be sure to sign up for our mailing list, and follow @SnallygasterDC on Facebook, Twitter and Instagram to be the first to hear what will be on tap.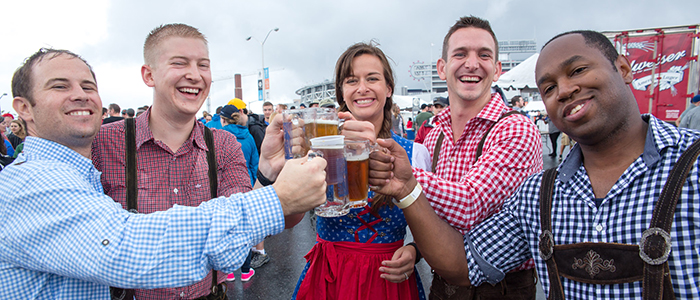 The Food
To compliment the very best beer, you need the best bites. We've enlisted DC's most popular and tasty food trucks and food artisans to provide a menu ranging from lobster rolls and BBQ to wood-fire pizza and haute dogs:
Restaurants: Bluejacket, ChiKo, DGS, Hazel, Iron Gate, Owen's Ordinary, Red Apron, Rustico, The Sovereign, and Buzz Bakeshop

Food Trucks: DC Slices, Urban Poutine Food Truck, Rock Creek Food Company, Big Cheese, Captain Cookie & Milkman, Mess Hall, Red Hook Lobster Pound, Rito Loco, Killer Tomato Pizza, and Smoking Kow BBQ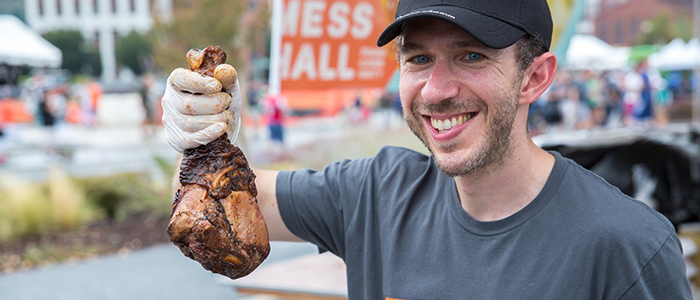 The Music
The Pietasters, Spirit Animal, and Rare Essence will be headlining the main stage at Snallygaster this year. Plus, our friends at One Love Massive have helped us put together an impressive line-up of local artists to play the Snally Second Stage so you can keep jamming all day long.

The Location
Like last year, Snallygaster 2017 will be at The Yards in SE DC at Lot H/I, located on 1st Street SE and M Street SE, Washington DC 20003. The lot is asily accessible from the Navy Yard Metro Station (Green Line). Walk south down either Half St. or New Jersey Ave., and we'll have signs to guide you too!
The People
That's you! Everyone is welcome to attend Snallygaster, but you must be 21+ with a valid ID to enjoy our craft brews (no exceptions, unfortunately). Children are A-OK (under 14, and they're free!). Be sure to snag your tickets in advance to gurantee admission and a commemorative mug, but there will be limited day-of admission tickets for $10, with purchase of food + beverage tickets sold separetely.

The Questions
We know you'll have them, so keep an eye on our website snallygasterdc.com for pertinent event information. We also have an FAQ page (pdf) we'll update as we get closer to the event. Still can't find what you're looking for? Drop us a note at hello@snallygasterdc.com, and we'll get back to you as soon as we finish our beer.