Europe's first dirty storytelling open mic broadcast! Sign up to tell your own story, or grab some snacks, sit back, and enjoy!
About this event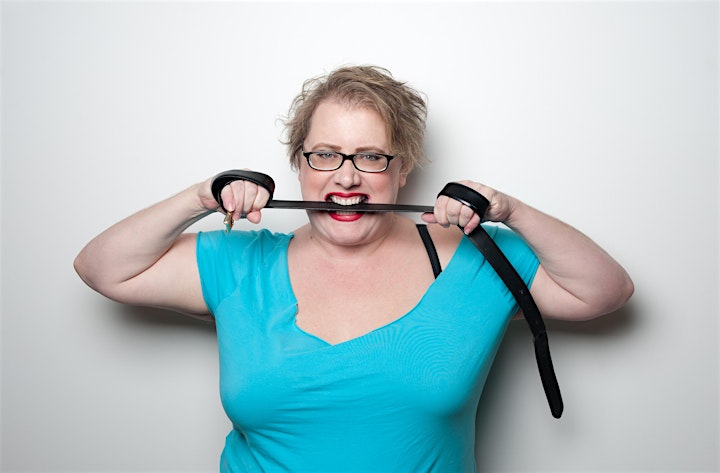 Smut Slam: too hot to move, too sexy to sit still
Europe's first dirty storytelling open mic broadcast--based on real life, real lust, real sex--is just lying back and enjoying it on Wednesday, July 15, at 8:30pm CET (7:30pm UK). Our theme this time? "LAZY." Come on. We're looking for low-effort, high-return incidents. You're not lazy, you're just efficient! SPILL.
(This week we celebrate our communities in London, Cardiff, Glasgow, and Edinburgh!)
Created and hosted by professional perv Cameryn Moore, the Smut Slam features real-life, first-person sex stories from the audience, stories from guests and sometimes even celebrity judges, and also readings from THE FUCKBUCKET, a convenient and funnily named receptacle for all your anonymous questions and confessions!
*** TUNE IN EARLY, at 8:15pm CET to settle in with your drink and popcorn, submit your Fuckbucket, (and maybe storytelling submission?) and get your tech sorted! (zoom link provided upon purchase)
*** submit your fuckbucket ahead of time (limit one per viewer) via an anonymous Google form https://tinyurl.com/FuckbucketForm
*** To TELL A STORY (can be audio only), click here: https://tinyurl.com/smut-slam
*** Watch to the end and be entered to win faboo discount codes from our sponsors around the world.
*** In addition to buying your tickets, consider DONATING to Cameryn and her Smut Slam work (http://www.camerynmoore.com/support-my-work/). The cancellations of in-person Smut Slam throughout the UK and continental Europe pose a very real threat to Cameryn's livelihood, and also slashes her ability to pay crew. You can sign up as a monthly supporter on Cameryn's Patreon at http://www.patreon.com/camerynmoore
FUCKBUCKET RULES: Submit a question or confession, totally anonymously, and Cameryn will read it out loud online! (Unless it violates our code of conduct, see below.) The questions can be about Cameryn's sex life, about a sex-ed type questions ("how to stretch my butthole to fit a traffic cone"), or about a philosophical point ("how many people does it take to make an orgy?").
IMPORTANT: Smut Slam is queer-friendly, kink- AND vanilla-friendly, fat-friendly, sex worker-friendly, virgin-friendly, polyamory-friendly, we're really, really friendly. We welcome people with all types and amounts of sexual experiences. We DO NOT welcome stories, fuckbuckets, or thread comments involving racism, sexism, homophobia, transphobia or any other kind of discrimination, objectification, or nonconsensual fetishization. All activities discussed must be CONSENSUAL.
SMUT SLAM is CREATED by Cameryn Moore, an award-winning playwright/performer, sex activist and educator, and former phone sex operator. When not performing, riding the train, or actually having sex herself, Cameryn writes Sidewalk Smut: custom type-written erotica as street performance and literary art.
ACCESSIBILITY: This Smut Slam event is accessible to anyone with an internet connection!