#SMTulsa Social Media Summit @TulsaTech

Thursday, October 20, 2011 from 4:30 PM to 8:30 PM (CDT)
Event Details
Have you been struggling to get started with Social Media? Not sure how to consistently find things to blog, tweet, or post about? Want to learn a few tips and tricks about Wordpress? This is the event for you!
Thanks to Tulsa Tech - Health Sciences Center and FREE wifi, this will be a unique learning opportunity.
Bring your laptops, tablets, ipads, and smart phones.
Just added!  
Invisiblepeople.TV 's Mark Horvath aka @Hardlynormal
Just Added! Mark Horvath from Invisible People! Watch the video @Home where Mark shares his story and why he's using social media to solve the homeless problem.
Facebook, Twitter, Youtube, Google Plus oh my!
Cheryl Lawson will get you acquainted with the nuances of social networks and help you begin to create a strategy to pick which sites work best for you and how to best manage your time.
Strategy - How to decide the channels your business should adopt
How to use Twitter, Facebook and YouTube to your best advantage
How to listen and engage your friends, followers and fans
Time and resource management, analysis, best practices and much more.
Now that you know which sites will work best for you.
Content is King!
Sites like Scribd, slideshare, google docs, PitchEngine & related, searchable PDFs, linked profiles, on & on, all the content generated by multiple departments in a company (or by one person wearing many hats) all count in your search engine optimization.
Mandy Vavrinak will show you how important it is to create content for your brand/project.
Now that you know where to spend your time, what you want to say, how do you get your blog/website started.
Wordpress Zero to Sixty!
Carlos Moreno will take you through what you need to get started with Wordpress to run your website: From installing Wordpress on your own domain, to installing a theme, and creating pages and posts.
We'll all get together afterwards for a Q&A session
Before we close, special guest Judi Grove will stop by and share with us all of the Turn Tulsa Pink activities and how you can get involved.
Your registration fee covers refreshments and your very own Turn Tulsa Pink T-shirt!  SOLD OUT!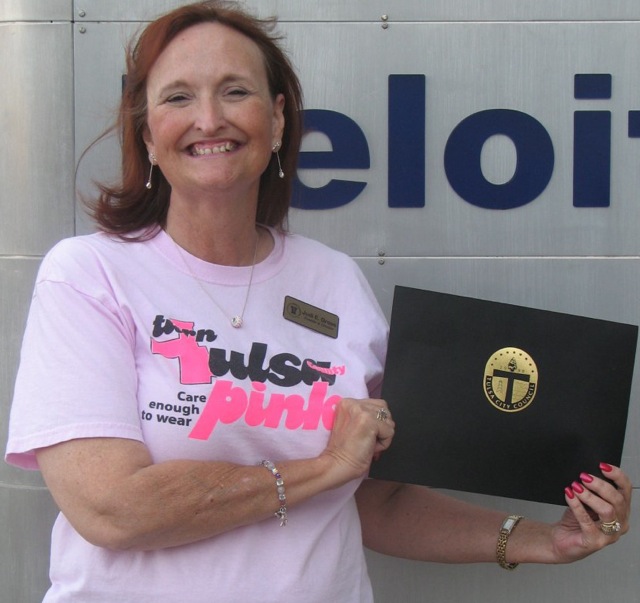 SAVE $30.00 OFF REGISTRATION FEE.  JOIN SOCIAL MEDIA TULSA 
http://www.meetup.com/Social-Media-Tulsa/   Join & click I'm going!
4:30PM - 5:00PM Arrivals Check in Refreshments  Meet & Greet with Mark Horvath
5:00 - 5:30 PM Mark Horvath
5:30 - 6:15 PM Cheryl Lawson  
6:15 - 7:15 PM Mandy Vavrinak 
7:20:- 8:20PM Carlos Moreno 
8:30 - 9:00PM Q&A & Announcements
When & Where

Tulsa Tech - Health Sciences Center
3350 South Memorial Drive Tulsa, OK
Tulsa, OK 74145-1390al Code


Thursday, October 20, 2011 from 4:30 PM to 8:30 PM (CDT)
Add to my calendar
Organizer
Party Aficionado
Party Aficionado, LLC is a leading social marketing firm.  We help you share your story using event marketing, social media marketing, internet marketing, and PR.
" I believe people prefer to do business with others with whom they share social experiences, online and face to face." Cheryl T. Lawson, Founder, Party Aficionado
Party Aficionado is the official producer of SMTULSA Conference and Social Media Tulsa
#SMTulsa Social Media Summit @TulsaTech