About this event
We are so glad that you will be joining us for worship.
Choose Service Time and Seating Option
Please choose a) a service time (9:00 or 11:00 am) and b) a seating option:
Traditional seating: these are rows with no social distancing
2 person pod: 3 feet socially distanced and a great option for singles, couples, and households with lap-children.
5 person pod: 3 feet socially distanced and a great option for households of 3+ people
*When ordering, please select 1 ticket per person when choosing Traditional Seating, and 1 ticket per household when choosing 2 or 5 Person pods.
Please be sure to sit in the seating option that you have selected on Sunday morning.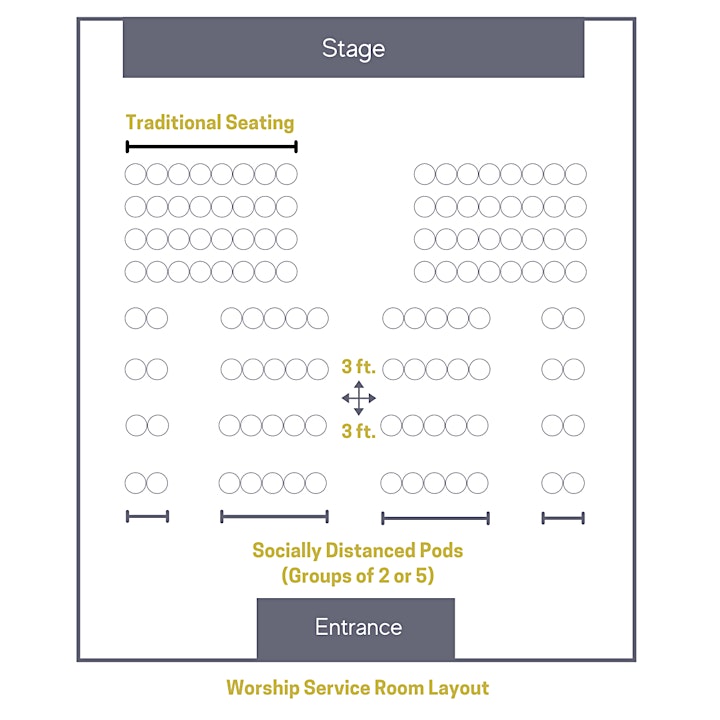 Childcare
Childcare offered for children ages 0-2 during the 9:00 am service.
Livestream
Our worship service will also be offered through livestream (Youtube and Facebook) for those who cannot attend in-person.
Waiting List / No Longer Able to Attend
If all available spots are taken, you can be added to the waiting list through Eventbrite. If you're no longer able to attend service, please cancel your RSVP through Eventbrite or let our Office Manager know asap so that we can make it available to others (officemanager@sevenmileroadphilly.org).
Please ensure that you meet the following requirements prior to attending service:
I have been without a fever or do not exhibit any symptoms of COVID-19
No one in my household exhibits any COVID-19 symptoms
I have not been in contact with anyone who has tested positive for COVID-19 in the last 14 days
I have not tested positive for COVID within the last 10 days
Note:
Masks are optional for fully vaccinated individuals.
Reservations will be taken on a first-come, first-served basis.